One of the best holidays you could ever go on is to travel around the world while experiencing sheer luxury. Imagine being in a luxurious and spacious suite on a cruise liner that offers a private verandah with separate living areas and bedrooms, writing desks with personalized stationery, and generously sized granite bathrooms with separate bath and shower and twin sinks. Suites are outfitted with walk-in closets, an interactive flat-screen TV with a wide selection of music and movies, and iPod and MP3 connections. Personal bars and refrigerators are stocked according to guest preferences. All this, while sailing on a 116-day world tour where you will stop at 53 ports in 20 different countries, is truly a world tour that will satiate your dream of a perfect cruise.

The Seabourn Sojourn that will set sail from Los Angeles on January 4th, 2014, and reach Venice on May 1, 2014, is what you need in that case. For $53,000, you can be on this epic tour of the entire world where you will treat to not only the ultimate in on-board luxury but also stop at some of the most extravagant and exotic cities of the world.


With award-winning dining experiences and an 11,400-square-foot Spa at Seabourn, you will be exposed to nothing but the ultimate in extravagance and spoiling. With 225 suites on the Seabourn Sojourn, there is enough space for quite a few people on this tour, where you will also get business class return tickets.


The best part of this is you reach Europe just when the summer is about to begin. So once you are off the cruise, you could go ahead and travel Europe through the summer before returning home.
Atrium –


Veranda Suite –


Winter Garden Suite –


Club –


Casino –


Restaurant –


Observation Bar –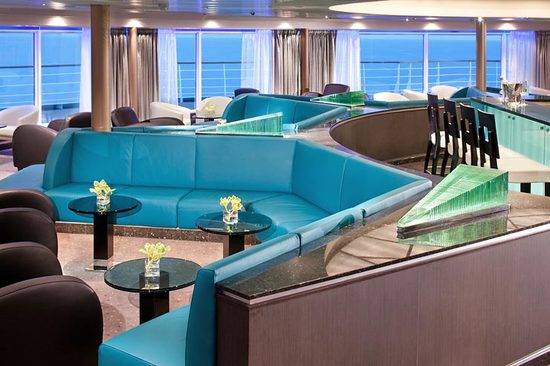 Pool –


Spa Terrace –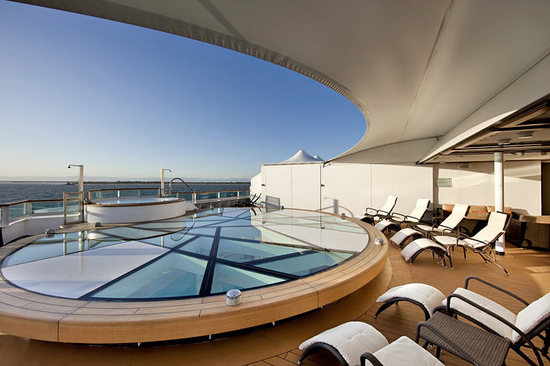 Whirlpool –


[Seabourn and Elitetraveler]