If you love food and adventure equally, here's something that may excite you! In providing guests with yet another exhilarating experience, Maldives' original barefoot luxury hideaway- Soneva Fushi, is all set to launch a unique fine-dining zipline experience. Yes, that's right!

As part of the adventure (called Flying Sauces), diners will be securely strapped into safety harnesses at The Den and taken along a 600-foot zipline route suspended 30 feet in the air to reach an elevated treetop table on the edge of the forest near Dolphin Beach.
Served mid-air will be an amuse bouche, refreshing shooters, and other gastronomic surprises conjured in an open kitchen in the treetop dining platform by Chef Rasal Jayawardene. The delicacies will be served as part of a seasonal six-course menu, which can be paired with a selection of more than 9,000 fine wines from Soneva Fushi's extensive cellar.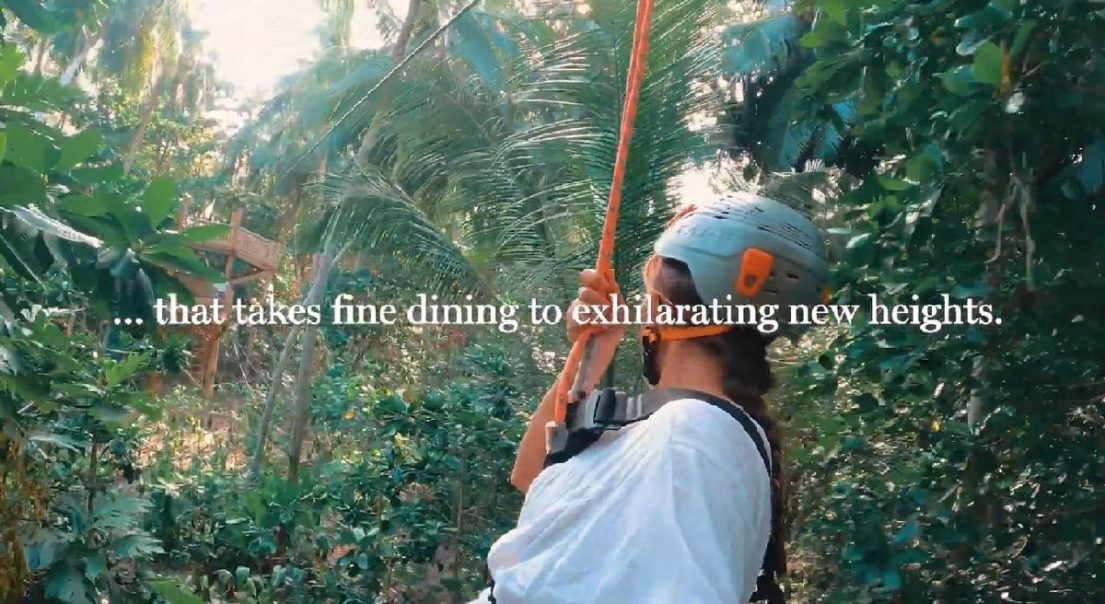 Some of the noteworthy delights of offer will include Hokkaido Scallop Carpaccio with Crispy Wild Rice, Celeriac Two Ways with a Raisin Salsa; Marinated Prawns with Avocado Puree, Chorizo Oil and Arugula; Baby Leeks with Brie Cheese Cream Sauce and Rosemary Crumble; Black Cod with Artichoke Puree and Teriyaki Truffle Sauce; and, for dessert, a Plant-Based Cheesecake with Mango Salsa and Mixed Berry Compote.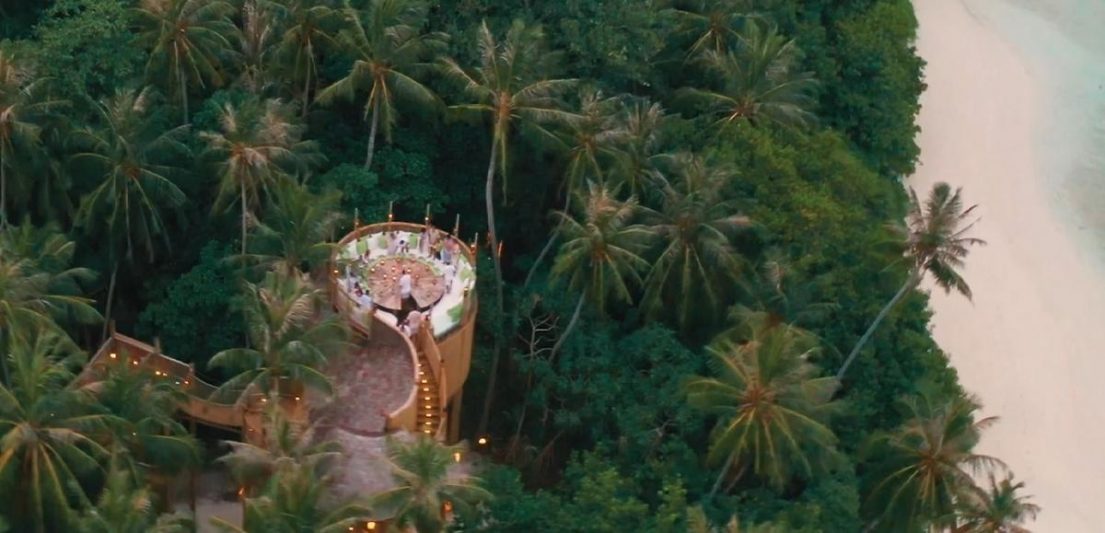 Guests can further choose the ziplining for breakfast, high tea, or dinner with optional wine pairing – or they can skip the meal and just zipline. Taking approximately 1 hour 15 minutes, the Flying Sauces zipline route will be operational only during daylight hours and is suitable for adults and children aged eight and above, with a minimum weight requirement of 55 pounds. Further, a maximum of 12 guests can join each Flying Sauces experience, divided into two groups of six diners, with only one guest being permitted to use the zipline at any time.
Commenting on it, Sonu Shivdasani, CEO, and Co-Founder, Soneva, said, "At Soneva, we are passionate about elevating the guest experience to something that is unique and rare, and our new Flying Sauces does just that – creating an experiential dining moment to create long-term memories for our guests. This new experience gives our guests a new perspective of our unique island ecosystem, allowing them to reconnect with the sights and sounds of nature while enjoying fine dining hospitality at the same time."
Priced at $175 per person for breakfast, $180 per person for high tea, $350 per person for dinner (with $595 per person, including wine pairings and dinner, and US$100 per person for the zipline-only experience), the Flying Sauces experience is just what you need to up your culinary game!