Thailand will soon begin construction on a futuristic aviation megacity that will turn the country's Vietnam War–era U-Tapao airport into a major tourist hub, as reported by Reuters. The Thai government is investing nearly 300 billion baht (roughly $9 billion) in this ambitious project named "Eastern Aviation City", which is slated to become one of the largest megastructures in Thailand once completed. The historical airport is located in Thailand's Baanchang district of the Rayong province and is located in close proximity to the country's popular tourist destinations. The new international airport will occupy approximately 1,040 hectares of land and will be linked up with a budget terminal, Don Muang airport, and the country's main Suvarnabhumi Airport.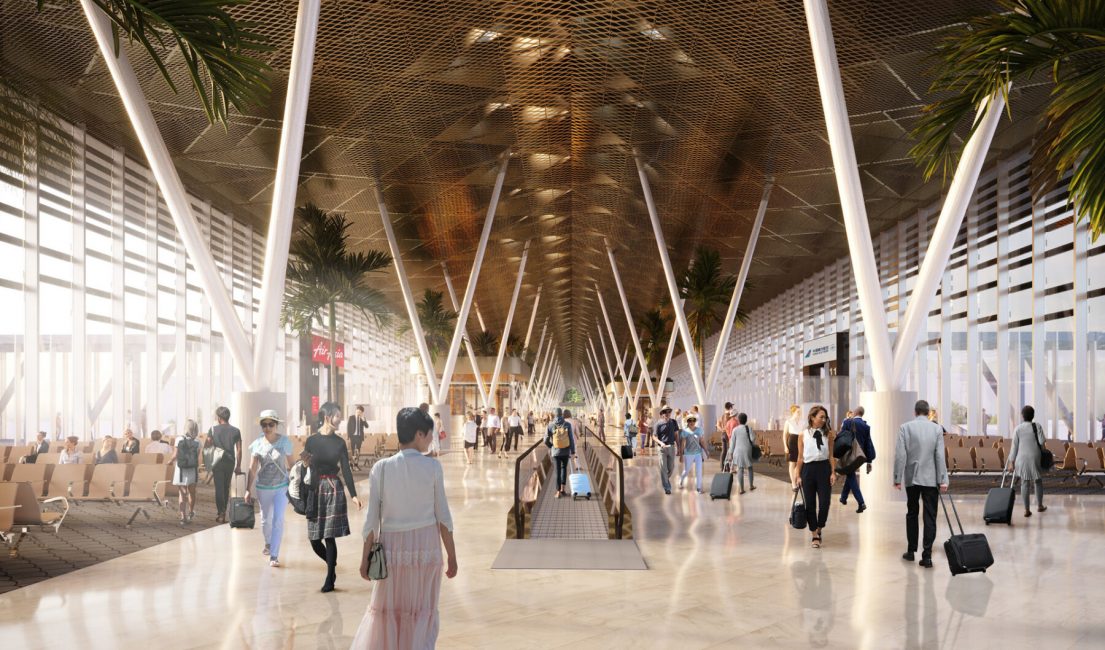 International architectural design company One Works has been appointed as the lead designer for the project. Aimed at attracting new tourists, the aero-city will be designed in a way that showcases the colorful Thai culture while offering the utmost comfort to travelers. The design plans show a massive passenger terminal building which is reportedly inspired by the traditional yor (fishing nets) in the nearby coastal towns in the Rayong Province.

It is laid out radially like spokes on a wheel, which is meant to reduce walking time for passengers. In fact, the terminal has been designed for ease of navigation and comfort, with optimized walking times that will help passengers spend more time dining, shopping, and relaxing.

On the inside, the terminal will reportedly feature a nature-inspired interior design flooded with natural light, and street food style dining options are intended to help travelers relax "in the true sense of Thai hospitality."

However, the aviation city will offer a lot more than just a big terminal building. Touted to be the most innovative airport in Asia, the construction plans also include a free trade zone for commodities, a flight training center, and an aircraft maintenance, repair, and overhaul center.

It will also have a centrally-located Smart Eco Hub Retail area for shoppers and a Culture Village for entertainment. Once completed, the Eastern Aviation City will have the capacity to serve between 60 million and 75 million passengers per annum. The project will reportedly generate 15,600 additional jobs in the first five years and bolster Thailand's aviation industry.