The hotel's backyard pool are dime a dozen, but there are a few out there that blow the rest out of the water. The infinity pool produces a visual effect of water extending to the horizon, vanishing and disappearing by way of their clever design. TripAdvisor curates a list of vacation rental sites from around the world that offer glistening infinity pools. From Miami to Mykonos, Florida to Fiji, here are 10 incredible infinity pools that you absolutely need to take a plunge in, at least once in your lifetime.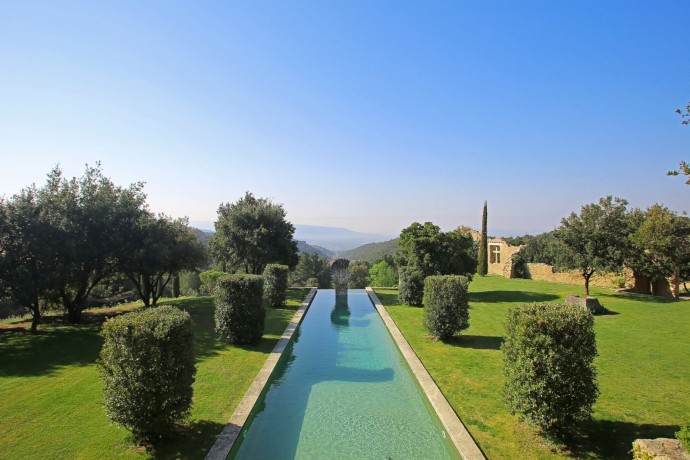 10. The Priory, Luberon, France
Cost: $3,867 per night
This fabulous 16th-century priory is spread across 40 acres of meadows and parkland. The property includes seven suites, a treehouse for the kids, a floodlit tennis court and a heated infinity pool that overlooks the Luberon hills.
9. Villa
, Bukit, Bali, Indonesia
Cost: $1,875 per night
Perched on a cliff top, 50 metres above the dazzling azure sea, the open-air villa offers spectacular bird's eye views from the dramatic Bukit Peninsula to Bali's southern coastline and beyond to Java.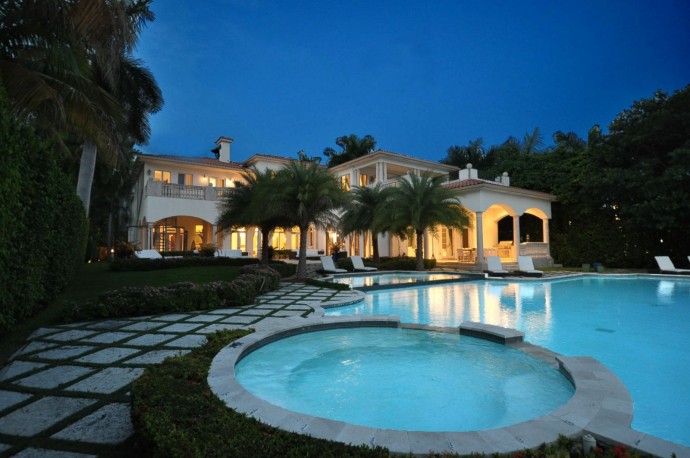 8. Villa Blanca, Miami, Florida
Cost: $10,000 a night
An extraordinary estate residence with 10-bedrooms is the priciest on the list and has every reason to be. It offers a massive 12,000 square feet of living space, and sits on a 30,000 square foot lot. The main home has 8 bedrooms, each with a full bathroom, plus a guest bathroom on the main level. The property sits along a 100-foot seawall, complete with a private boat dock, ready for a yacht of just about any size.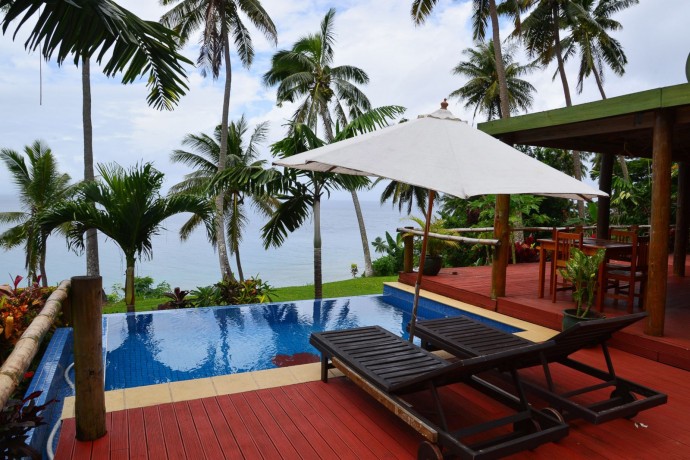 7. Lomani Cottage, Matei, Fiji
Cost: $200 a night
The meaning of 'Lomani' is 'In Love' in Fijian. The one-bedroom private rental includes a natural, outdoor stone shower, and is furnished with traditional, local Fijian furniture. The infinity pool overlooks the waters of Taveuni.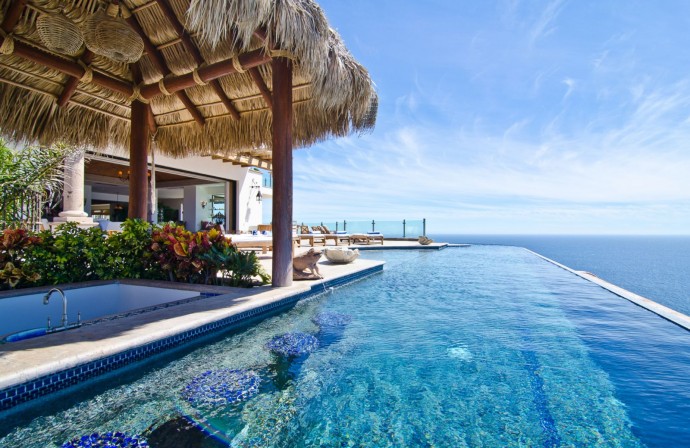 6. Villa Turquesa, Cabo San Lucas, Mexico
Cost: $5,000 a night
Situated on a cliff overlooking the Pacific, the magnificent 9-bedroom Villa Turquesa has 15,000 square feet of elegant indoor space, and another 10,000 square feet of private, spectacular outdoor amenities. The main terrace area includes a large infinite edge lap pool with swim-up bar, shade structure, lounge chairs, and outdoor dining space for up to 60 guests.
5. Villa One and Only, Mykonos, Greece
Cost: $910 per night
Villa One and Only is located in the Fanari area, the region with the highest elevation on the island. It comprises of a double living room area with a unique dining table, a fully equipped kitchen, a comfortable lounge facing the fireplace, 6 king size suite rooms and one bedroom. The sumptuous infinity pool stands out impressively in the spacious external area of Villa One and Only, surrounded by palm-trees, hammocks, and outdoor sitting furniture.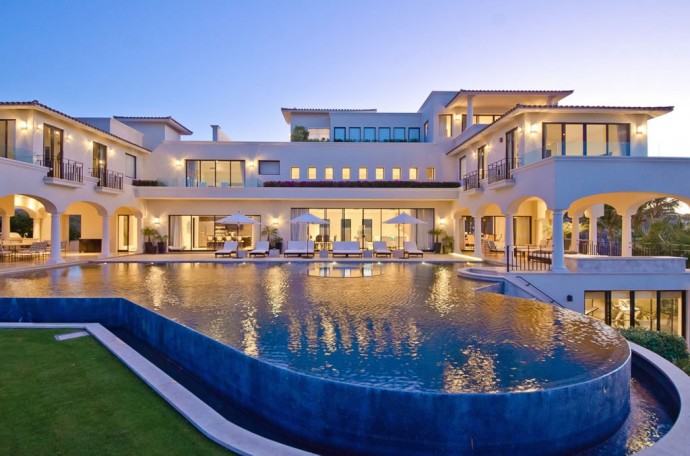 4. Villa Paradiso Perduto, Los Cabos, Mexico
Cost: $4,800 per night
Perfectly blending Mediterranean style and contemporary architecture, this luxurious vacation retreat features a large, wrap-around infinity pool with hot tub in the middle.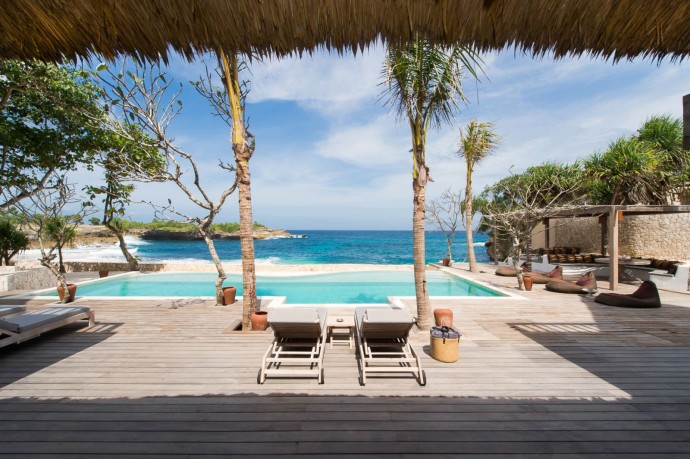 3. Villa Voyage, Nusa Lembongan, Indonesia
Cost: $1,100 per night
Villa Voyage, a spectacular five-bedroom villa in the tropical island of Nusa Lembongan features an open-concept living area and a stunning infinity pool.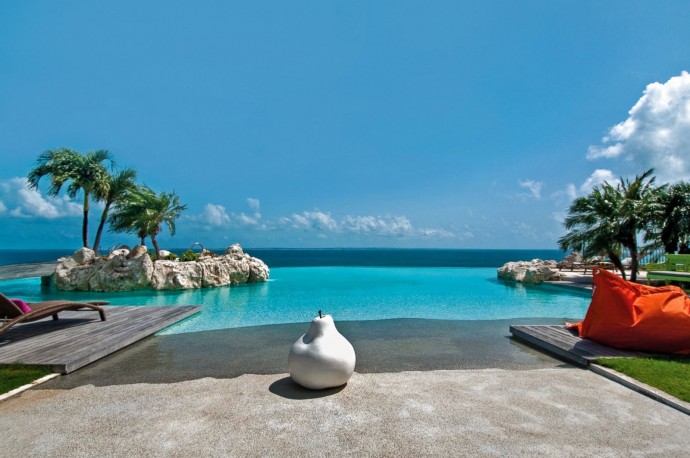 2. Belle Etoile, St. Martin
Cost: $2,714 per night
Located just minutes away from the beach of Plum Bay, Belle Etoile is the most luxury hillside property in Terres-Basses. The property features a huge shallow-entry heated pool with a Jacuzzi and a very large deck for sunbathing.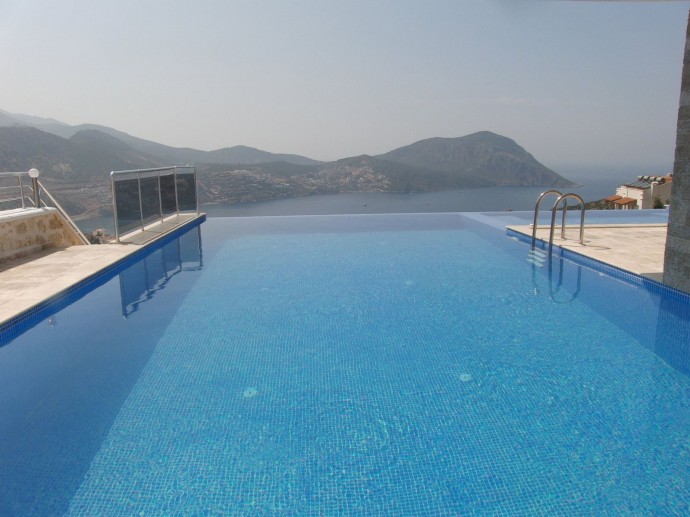 1. Villa Destiny, Kalkan, Turkey
Cost: $275 per night
The 4-bedroom luxury villa lays a great emphasis on outdoor living with spacious sunbathing areas surrounding the 10m X 5m infinity pool and infinity Jacuzzi. The outdoor dining area can seat up to 10 people.