Dubai is the land of world records. Dubai's JBR won a Guinness World Record for the 'highest outdoor infinity pool in a building'; the JW Marriott Marquis Dubai is one of the tallest hotels in the world. Dubai also boasts the world's largest fountain, spread across 14,000 sq. feet. Dubai has just opened another record-breaking attraction- the deepest dive pool in the world. With a staggering depth of 60 meters (196 feet), the pool, part of the new Deep Dive Dubai attraction, has stolen the record from Poland's Deepspot, which has a depth of over 45 meters. Let's dive straight into the awe-inspiring images of Deep Dive Dubai



Deep Dive Dubai is open in Nad Al Sheba invite-only, with available bookings coming in late July.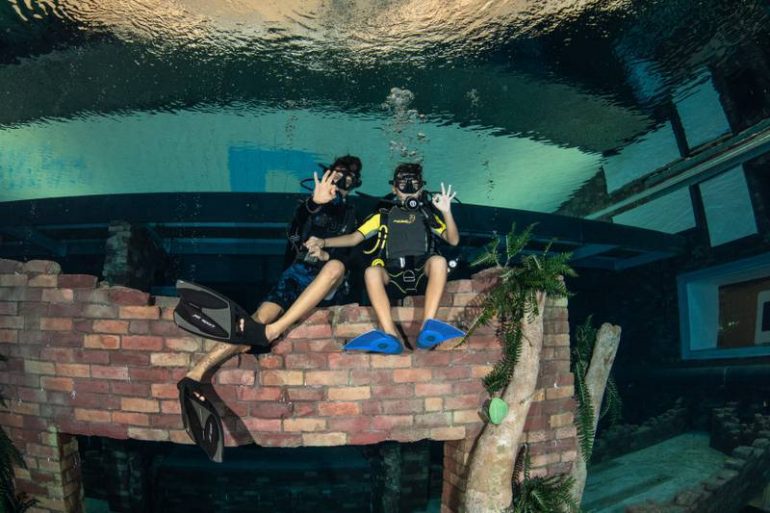 This diving attraction permits both beginner and professional divers to swim down into an abandoned and flooded city, both for scuba and free diving.

People can realize their underwater dreams in a controlled diving environment. It is absolutely safe for amateurs and is filled with a whopping 14 million liters of warm water.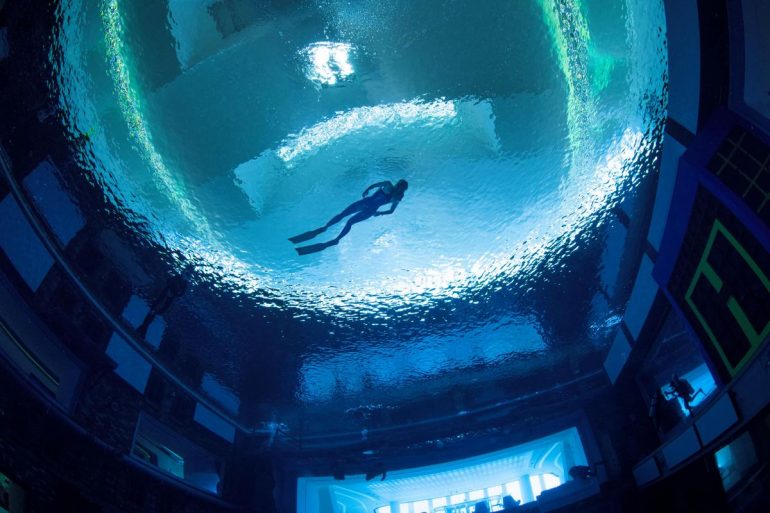 The Deep pool includes two underwater habitats with a dry chamber, 56 underwater cameras covering all angles of the pool, and an underwater sound and mood lighting system.

The 1,500-square-metre facility is designed to look like a giant oyster. It is also home to a dive shop, gift shop, and a variety of meeting, event, and conference spaces. Large viewing areas on the lower floors of the building allow diners at the restaurant and other rooms to peer into the underwater environment.

The attraction has already got Will Smith to experience the magnificence of the city's newest attraction. Will Smith took to Instagram to share his latest adventure. "So I'm always in Dubai. But a friend of mine told me I had to check out this pool. There's something weird about it. Deepest pool on earth. Two hundred feet deep."
[Book at Deep Dive Dubai]