The 22nd Monaco Yacht Show was an impressive spectacle of not only luxury yachts, tenders, and 'toys' (think small submarines), but also of customers looking to purchase their next luxury $50 million yachts. The four days were packed with impressive demonstrations of cutting-edge technology, luxury lifestyle, and parties on the fabulous yachts. The displays ranged from exhibitors specializing in the more detailed aspects of luxury yacht design, such as indoor lighting, to display some of the most impressive superyachts in the world. The Monaco Yacht Show is an annual display of pleasure, luxury boating, and all things related in Port Hercules of Monte Carlo. Over 500 carefully selected exhibitors display the highest quality products and services, and about 100 mega and super-yachts, from 25 to 90 meters, are afloat to be visited by potential customers. This year marked some cautious optimism on the part of the vendors, who have been suffering in the economic downturn and expect an increase in sales. The show's opulence displayed that even in an economic downturn, buyers are looking to invest in luxury products, and of course, sellers more than willing to provide the products.

The impressive Athena, a 90-meter luxury sailing yacht built in 2004 for the American tech tycoon James Clark, was on sale for a meager 72 million Euro and Nirvana, an 88.5-meter superyacht complete with 3D cinema and exotic reptile house with water dragons, bearded lizards, chameleons, and turtles, can be yours for just 230 million Euro ($296 million).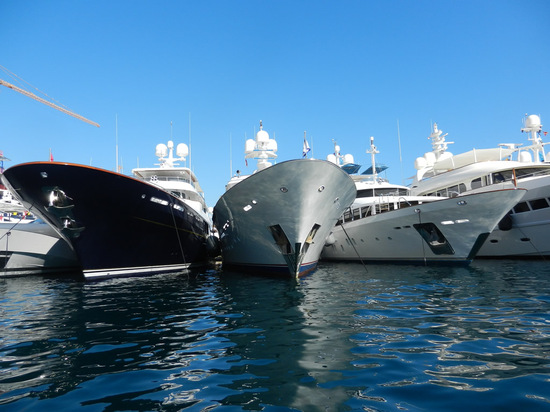 The World, a 196m cruise ship billed as the world's largest privately-owned yacht, was also parked in Port Hercules for the show. The 130 families residing in the yacht are collective owners, on average spending four months of the year onboard, and decide on the annual course that takes them around the farthest corners of the world. The yacht itself boasts four restaurants, a deli, six bars, two pools, a full-size tennis court, and state-of-the-art facilities to entertain guests and residents on board.


Other than the boats themselves, customers could also look at and even try out some 'superyacht toys' such as a small personal submarine from Seamagine or perhaps the submersibles from U-Boat Worx. JetLev jetpacks and JetSurf powered surfing boards were also available for the superyacht owner looking for more fun entertainment options onboard their yacht. Even the tenders displayed were impressive, with many over 10 million and reflecting a significant range in design and style possibilities.


It is just as impressive as the yachts on display in Port Hercules during the Monaco Yacht Show, where the visitor and charter yachts moored around the Monaco area, giving an impression of a city when they lit up at night, like many large houses floating in the distance. Day four marked the end of the show, with the entire of Monaco hearing simultaneous boat horns as the super and mega yachts left Port Hercules one by one.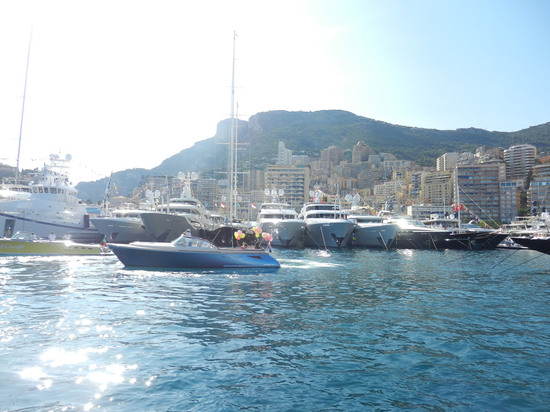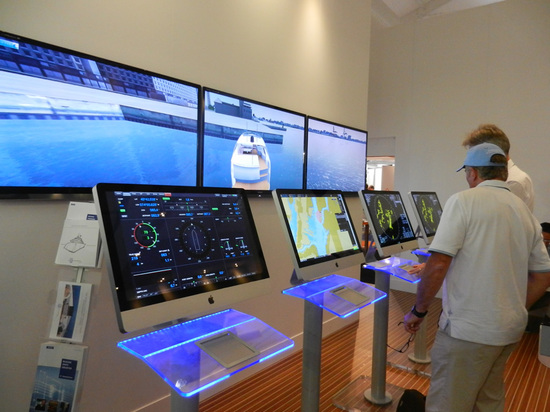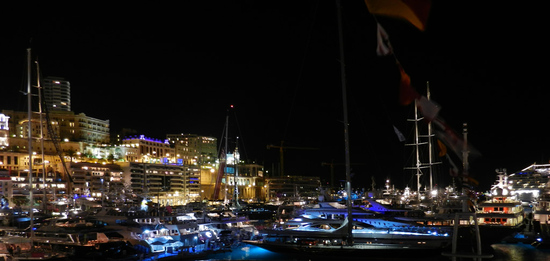 By Tanya Nikiforova
[Monacoyachtshow]