The third-largest carrier of the US has announced its new ambitious yet practical Business Class upgrade. This year we have seen a string of airlines showing off their trendy, modern, opulent Business Class offerings. What makes Polaris stand out will be its sleeping pods that contain, and concentrate on, sleep-enhancing seats, which feature lie-flat beds for intercontinental travelers. The airline aims to provide a completely fresh experience, hoping to attract more passengers and improvise its currently slacking reputation.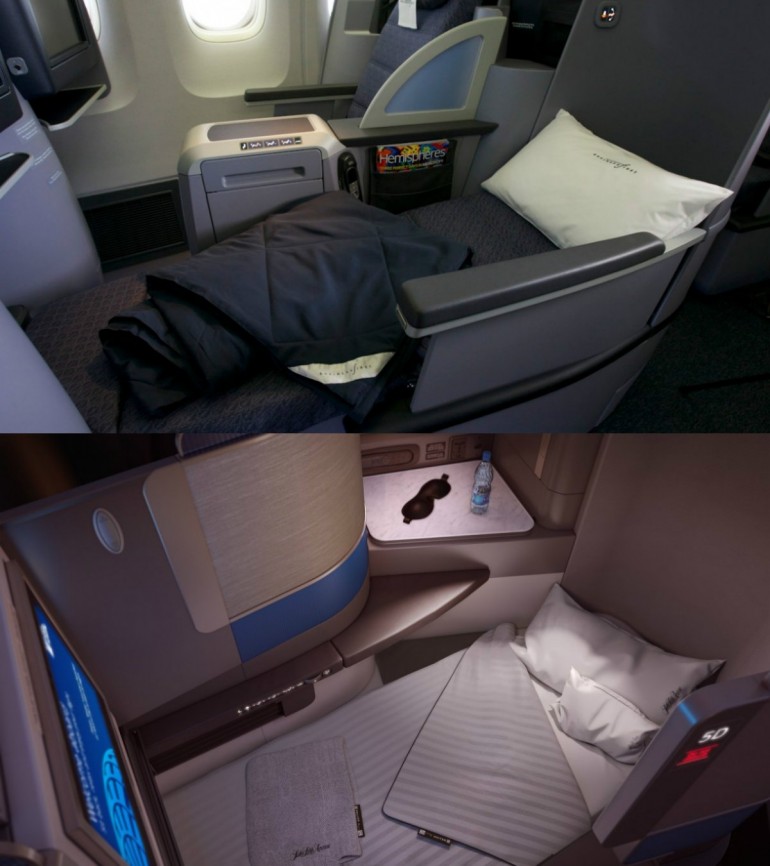 The Polaris, named after the north star, will feature 180-degree flat-bed recline, mood-lighting, one-touch lumbar support, multiple surfaces for work and dining, several storage areas, a 16-inch high-definition entertainment screen, electronic privacy dividers, and also the choice for passengers to switch on a 'do not disturb' sign.


The seating is custom-built seats designed with Acumen Design Associates and PriestmanGoode and manufactured by Zodiac Seats in the UK. The bedding will include plush duvets, lightweight day blankets, and a large and small pillow – from Saks Fifth Avenue, stylishly apt for an American airline. Every flight will offer slippers to its passengers, and for flights longer than 12 hours, you can ask for custom-made pajamas. The suites also provide amenity kits, which will have ergonomically-designed eye shades, products from Soho House & Co's Cowshed Sp. But the winning appeal is a calming lavender pillow mist – another promising lullaby for a peaceful sleep.


The redesign project took 12,000 hours of research, which eventually got them to draw out a cabin that will address the most crucial and relevant need of a traveler – sleep or rest. A return ticket will cost $7,000 to London. The airline also plans pre-departure lounges – which will be a first for any US airline. The first United Polaris business lounge is expected to open on December 1 at Chicago's O'Hare International Airport. Others in the streamline include airports in Houston, Newark, Los Angeles, San Francisco, Washington DC, London, Hong Kong, and Tokyo, which are expected to open in 2017.

[ Via : Forbes ]