Maroon 5 frontman Adam Levine is a proper watch, with his knack for collecting standout timepieces perfectly demonstrated by his absolutely amazing watch collection. For years, Levine has been regularly spotted wearing some of the coolest horological creations. Just like his contemporaries John Mayer and Ed Sheeran, the American musician loves Rolex watches and his personal collection includes a healthy mix of vintage classics and more recent timepieces made by the iconic Swiss watch brand. Levine recently appeared with his collection on Hodinkee's popular video series, Talking Watches, where he discussed about his most prized possessions. While his Rolex Daytona Ref. 6263 Panda Paul Newman is an incredible watch to own for any serious collector, the one that caught our eye was a customized Rolex Daytona named Neon.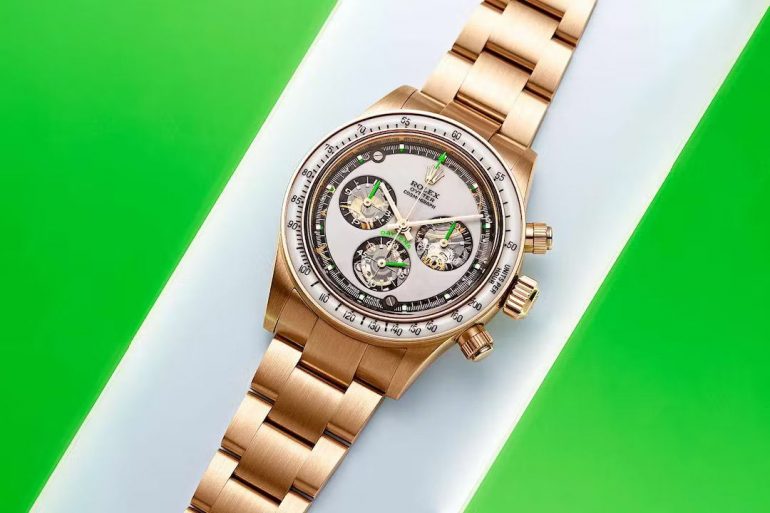 While the communities of Rolex purists and serious watch collectors will definitely frown at the idea of heavily customizing a Rolex watch, Levine is at that point in his life and career where he can simply afford to mute the criticism and have some fun by experimenting with ideas. According to Hodinkee, the celebrated musician got the idea of a personalized Daytona one night while lying in bed. He had come across some of the custom pieces created by folks at Artisans de Genève, a Geneva-based independent watchmaking workshop that claims to offer handcrafted timepiece customization and restoration services. He immediately decided to send them an email with the idea for his own Rolex Daytona. Levine and AdG founder John Isaac worked together on the idea for months, which ultimately led to the birth of Neon.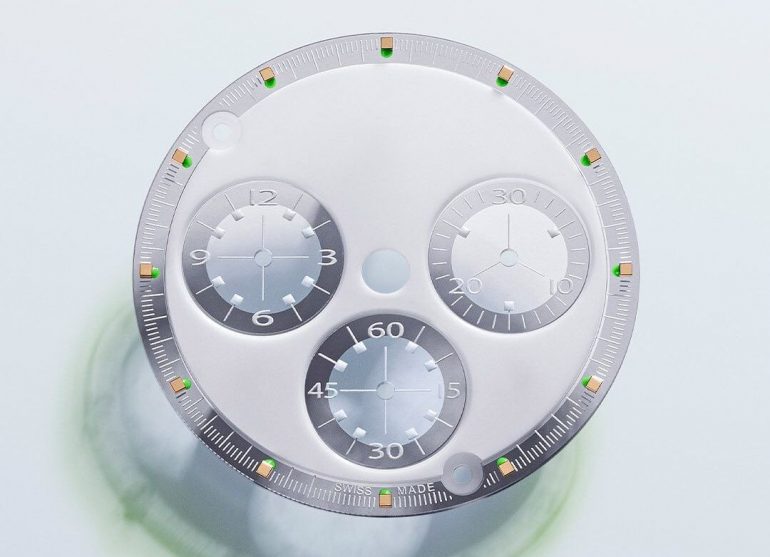 The instruction given by Levine was to his gold Rolex Daytona 116508 into a completely unique piece that mirrors his personality without fettling with Rolex's instantly recognizable design. According to Artisans de Genève's official website, Levine "wanted to pay homage to his classic watches by combining modern and vintage elements with an original, contemporary touch." The idea was to create a single-piece gold Daytona with screw-down pushers and a white, Paul Newman-style dial, similar to his own 6263. "I like classic watches, but I also want mine to be unique," Levine said in a statement. "It was very important for me to have something that resembles me, a unique piece that stands out from all the others."

To create the bespoke timepiece, Artisans De Genève had to completely dismantle Levine's original Rolex Daytona and use its expertise to completely transform the watch. The personalized watch for Levine was named Neon because of its new luminous bezel, rotor, hands, and dial. According to the Geneva-based workshop, the timepiece is fitted with a unique dial that is "crafted from a single block of natural sapphire." The dial features an interesting variation of the famous Panda dial; the subdials are skeletonized to uncover the hand-carved skeleton movement and beveling, while the rest of the dial is treated with neon green luminescence.

The luminescent material also highlights other parts of the watch, including the glossy white bezel that matches the hue of the dial. The bezel's appearance is a nod to the bygone era thanks to its retro bakelite finish. Furthermore, the Super-Luminova hands along with 12 Neon reference points on the dial give the watch a completely unique and captivating personality. Housed inside the case is a heavily customized version of Rolex's 4130 caliber. At Levine's request, each component of the movement was meticulously modified by hand by the artisans of the company.

The movement which has been skeletonized features a bespoke balance bridge that was carved from a steel block, entirely beveled and polished to achieve an immaculate finish. The beauty of the skeletonized movement can be seen from both the dial side as well as the sapphire crystal caseback. Obviously, all the work that went into making the timepiece truly unique and stunning was going to make Levine's bespoke Rolex very expensive. How much, you ask? Well, the original gold Rolex Daytona supplied by Levine can be purchased for less than $100,000, but all the meticulous customization work done by Artisans De Genève reportedly cost close to $4 million. It might be a jaw-dropping figure, but not quite unjustified. What do you think?
Note – Artisans de Genève SA has reached out and informed us that the cost of the project is not $4 million. They remain tight lipped and do not wish to disclose the figure.