Japanese wonder – Tokujin Yoshioka is famous for sculpting glass like magic. However, it's worth noticing how he has flawlessly managed to weave excellence into a wrist watch. Recently, the master of art joined hands with the country's beloved fashion house – Issey Miyake for an exclusive watch project and the result of the sensational collab is certainly something to look out for.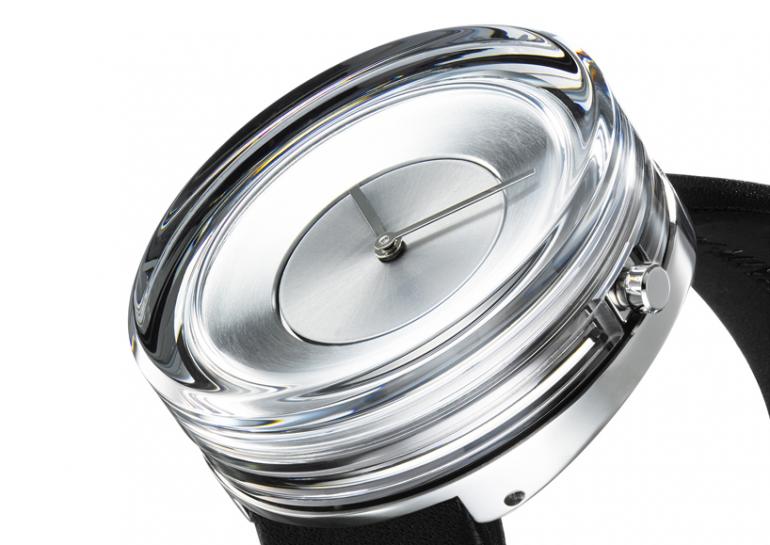 As part of the association, Yoshioka has created a solid glass watch that is simple, yet sophisticated in all its might. Its sculptural profile comes with a thick round 39mm glass casing that is affixed above a stainless-steel case. To maintain aesthetic minimalism, the watch comes minus any numbering or hour markings, with only the gleaming hour and minute hands standing out. The beautiful work of glass is further engineered to reflect light from all angles, making the watch nothing but a piece of pure art.


The unisex watch is perfect for you regardless of gender and styling preferences, though it makes for a more formal than casual look. It is available in a choice of black or sliver dial that is well complimented by a simple black leather band – one that comes with an adjustable clasp for additional security if and when needed. The appealing Tokujin Yoshioka X Issey Miyake glass watch will debut in stores onward November 10.
[Via:Designboom]