Constant warnings of a coming recession and rising rates have sent the stock markets and cryptocurrencies into a downward spiral, and the market for collectible luxury watches hasn't been spared either, especially in the case of highly desirable Rolex models. After two years of staggering growth and reaching record prices, the aftermarket prices for Rolex watches are witnessing a steep fall. Some industry experts believe that this market crash will wipe out all the gains made during the last two years. This forces us to ask the question, has the bubble finally burst for Rolex watches? Well, even if the answer is yes, it might not be a bad thing, especially for those who want to buy a Rolex at its retail price.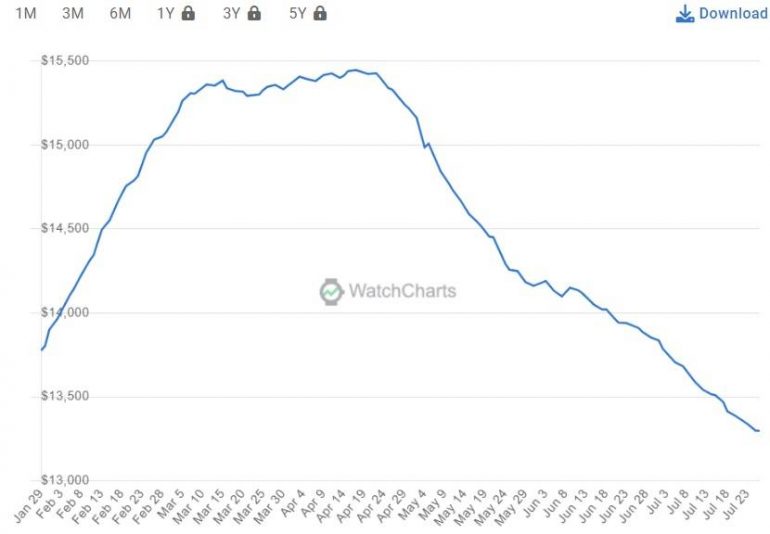 Rolex continues to be one of the most popular luxury watchmakers in the world with very robust demand for almost all of its models. One of the reasons behind its popularity is the fact that Rolex watches are comparatively affordable when compared to timepieces by brands such as Audemars Piguet, Patek Philippe, or Hublot.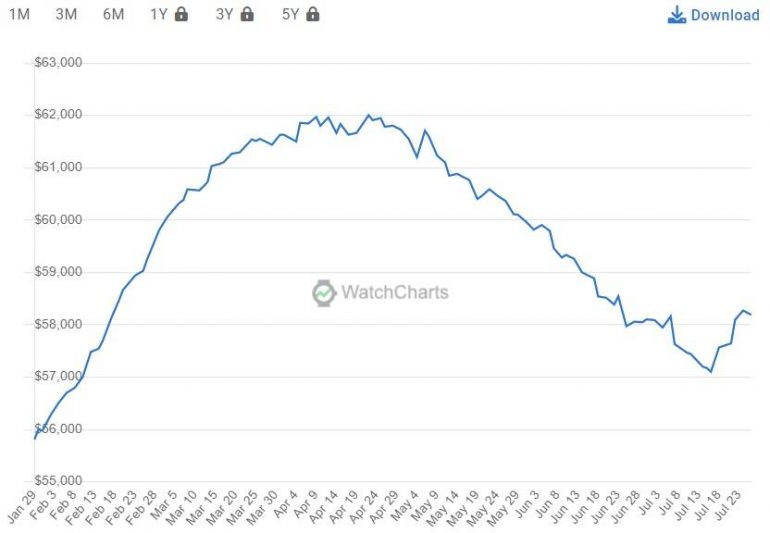 However, over the last few years, it has become extremely difficult to purchase a Rolex from an authorized dealer at the list price. Getting your hands on a highly coveted stainless steel model is next to impossible and you'll have to pay a hefty premium to get one from a reseller. The market crash is expected to improve the situation.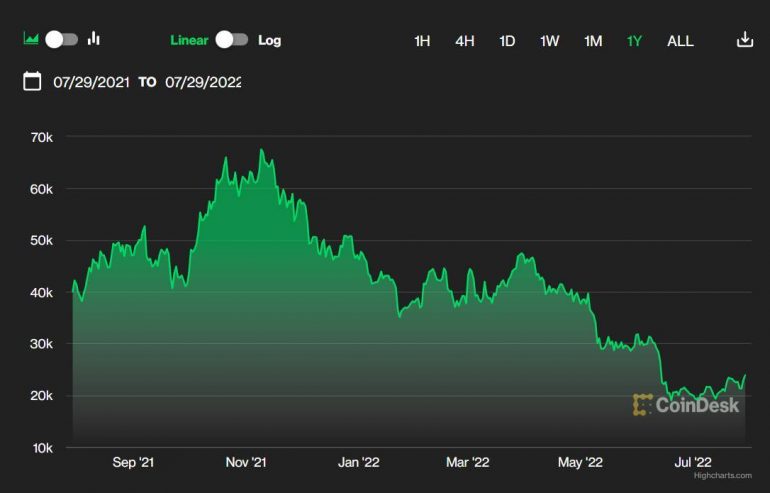 Crypto crash to be blamed?
Experts believe that the fall in aftermarket prices for Rolex watches is directly linked to the crypto meltdown. A Bloomberg report explained the situation by saying: "the bubble in secondhand timepieces was fueled by a combination of crypto and stock-market gains, stimulus cash and speculation. That is now unravelling." Grey market dealers fueled by intense speculation and surplus cash in the market created by cryptocurrencies created an artificial demand, which is finally beginning to crack. Bloomberg further added: "So far, demand for both new watches and other types of luxury goods is holding up. But what's happening in the secondary watch market is a stark reminder that the bling boom, particularly in the US, might not last."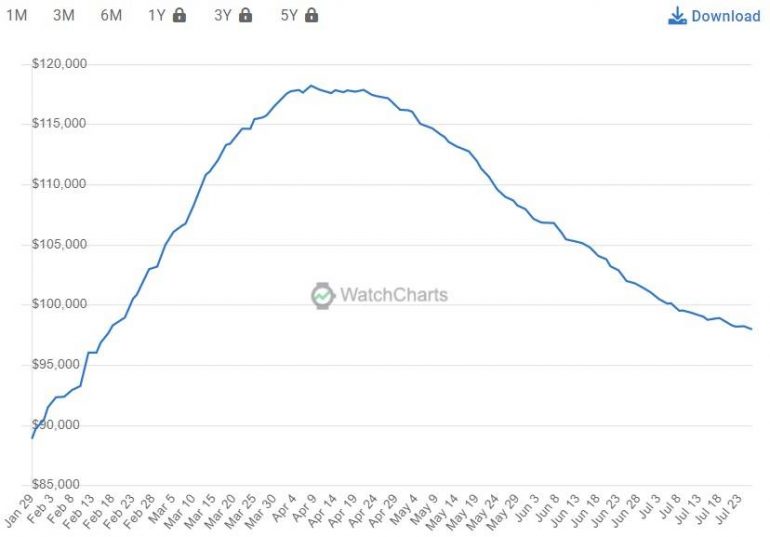 How bad is the situation?
The resale prices for luxury watches peaked in the month of March before starting to plummet, mirroring the price movement of major cryptocurrencies and equities. According to WatchCharts, the average resale price fell to $18,076 on July 25, wiping off all the gains made in the first quarter of this year. The highly coveted Rolex Cosmograph Ref. 116500 that peaked in mid-March at around $48,500 is currently selling for $39,500, down over 16%. Other popular Rolex models saw declines of around $10,000.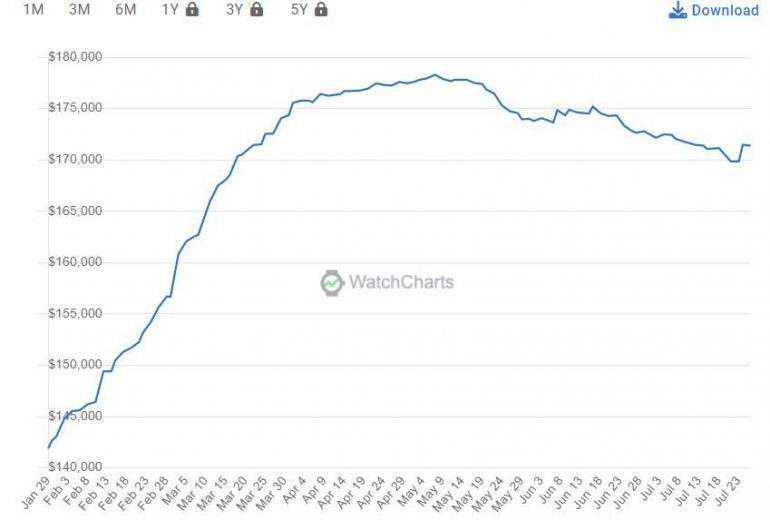 However, the all-time favorites like the Patek Nautilus and Rolex Daytona models haven't been so badly affected by the market crash thanks to their authentic demand amongst watch collectors. Nevertheless, if you've been struggling to buy your favorite Role, this is a good opportunity.