A race-winning Ferrari F1 car driven by none other than Michael Schumacher is being sold through a private auction hosted by Sotheby's Sealed and it could end up fetching around $10 million. This particular example is a Ferrari F2001b that was driven in the first three races of the 2002 Formula 1 World Championship before being replaced by the F2002. What makes it truly special is that the seven-time F1 champion drove this very race car to victory at the 2002 Australian Grand Prix season opener. A few weeks later at the 2002 Malaysian Grand Prix, Schumacher secured Ferrari's 150th pole position with the same car. However, he finished 3rd in the race after colliding with Juan Pablo Montoya at the start.



The Ferrari F2001b is closely related to its predecessor, the F2001, sharing the same gearbox and internal layout. The F1 race car is powered by a naturally-aspirated 3.0-liter V10 engine, which drives the rear wheels through a seven-speed transmission. Back in those days, the V10 screamer could produce up to 825 hp at 17,300 rpm, which is crazy considering the car weighed 1,322 lbs.

Interestingly, this is the third Ferrari F1 driven by the legendary German race car driver to come up for auction in less than a year. In April, a Ferrari F1-2000 with chassis no. 198 was auctioned by RM Sotheby's for an undisclosed amount. However, the Ferrari in which Michael Schumacher won his sixth Formula One world title set a new auction record by selling for $14.9 million last year.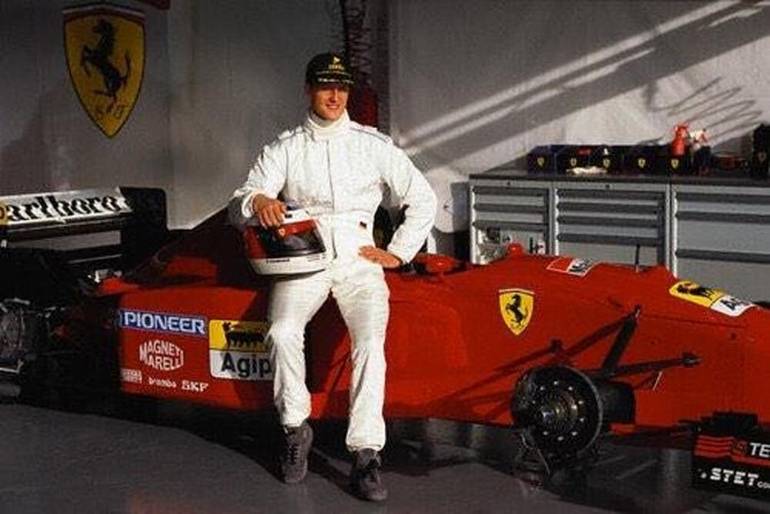 Sotheby's has not revealed the pre-sale estimate for the Ferrari F2001b that'll be sold at its upcoming Monterey auction. It would be very surprising if the final sale price is anywhere close to that of the record-shattering Ferrari F1 car auctioned last year in November. However, it could fetch anywhere between $7.5 million to $10 million. It has been more than nine years since Michael Schumacher was released from hospital after suffering life-changing injuries while skiing in the French Alps. There have been very few updates on his health ever since, but former F1 team owner Eddie Jordan recently commented that the racing great is "there but he's not there."