Sotheby's is known for getting the grandest of things under the hammer. And they are set to do just that at the exclusive 'Magnificent and Noble Jewels' sale in Geneva on the 16th of May, 2017. Amongst a series of precious items that will be auctioned here, the star is touted to be a pair of exceptionally beautiful mismatched earrings valued at a staggering £55 million! (708,58150 US Dollars)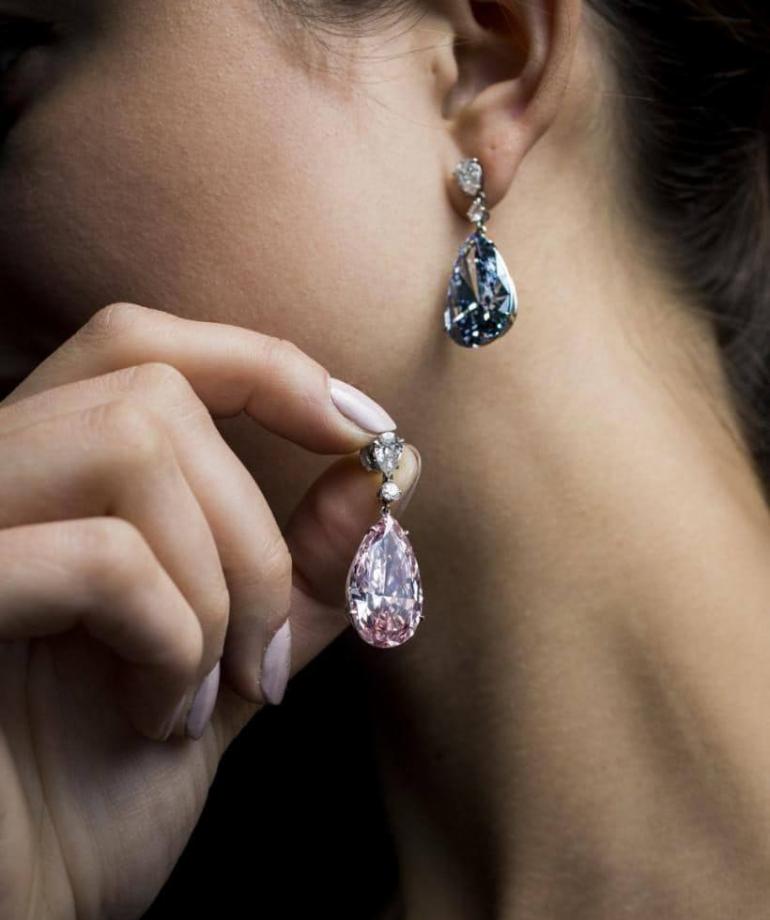 Created exquisitely from two odd colored diamonds, the earrings shine beautifully in a pear-like shape. Named Apollo and Artemis after the Ancient Greek gods of power and beauty, the diamonds are cut and polished luxuriously into the form of danglers. While the Artemis is a fancy 16-carat Intense pink diamond worth £14.5 million, the real thunder-stealer is the Apollo – a 14.54-carat 'Fancy Vivid blue diamond'. Since, it's a rare phenomenon for a gem to acquire this grade, its estimated price stands at an astounding £40 million!
Marketed as 'The divine diamond twins' by Sotheby's, the earrings further showcase a perfect match in size, cut and tonality that is worth battling for. The awe-inspiring pair will however be auctioned separately owning to their extreme rarity, power and presence. This means that buyers will need to fight doubly hard to own the pair as a whole. Well, all precious things as they rightly say, need to be earned and not merely purchased!
[Via:Telegraph]