Ancient Chinese artworks predictably sell for grand prices. And proving so is an imperial yangcai revolving phoenix vase that was auctioned off in Beijing city a few days ago for a staggering $41.6m. Yes, that's right!



Dating back to the 18th century, the vase happens to be the most valuable ceramic vessel, after it surpassed the previous record held by a ru-ware brush washer sold four years ago. Featuring an intriguing mechanism and superb craftsmanship, it was acquired by distinguished Chinese art dealer William Chak for $537,030 in 1999 and originally belonged to a Scottish noble family.

The revolving vase is 63 cm high and consists of four parts: the neck bottle, the abdominal bottle, the bottom bottle, and the inner liner bottle. Decorations on it contain carmine red ground and foreign colors, auspicious clouds and mountains and forests, rugged mountains and lush flowers and trees, and a colorful phoenix flying above the clouds.
Combining hues of foreign yellow, fruit green, alum red, gold color, turquoise green glaze, carmine color, and blue color in one, the vase integrates various techniques such as rolling, carving, hollowing, and turning the heart. A piece of pure history, it currently belongs to an anonymous Asian collector who purchased it for the record-smashing price.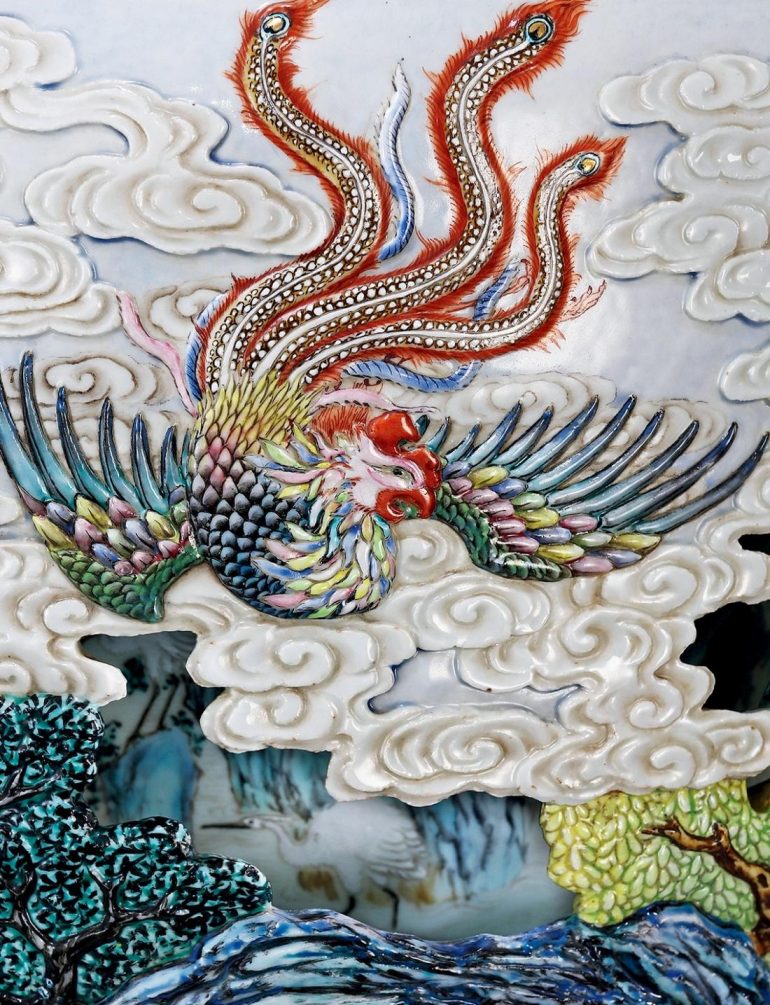 [Via: The Value]