Presenting to you what could easily be mimicked as a wonder construction, the Cayan Tower gracefully twists upwards by an astonishing 90 degrees. The award-winning Cayan Tower was inaugurated at an event showcased the first-of-its-kind 3D mapping projection on its 310-meter high helix structure. The tower is an 80-story residential unit that lavishes its resident's mesmerizing views of Dubai, the sea, and the marina. A real estate venture costing a good 1 billion AED (approx. $272 million), the tower rises to an impressive 310-meter height.



The Cayan Tower is the result of the handiworks of renowned masterminds – Skidmore Owings & Merill, who have to their credit an incredible portfolio of projects like the world-famous Burj Khalifa, Trump Tower in Chicago, Jin Mao in Shanghai and others. And by the dynamics looks of this aweing construction, we are sure the Cayan Tower will accumulate world acclamation for its uniqueness, functionality, efficient space planning, and the use of high-end materials.

With 80% of the bookings already done, the Cayan Tower abodes the studio, 1, 2, 3, and 4 bedroom apartments, duplexes, and penthouses. It is reported that Cayan Tower's one-bedroom apartment is selling for $435,000. It also comes with lavish amenities such as an outdoor pool and whirlpool, kids play area, fully equipped state-of-the-art gymnasium, conference room, spa and massage rooms, nursery, secure parking, security, and 24-hour concierge, among others.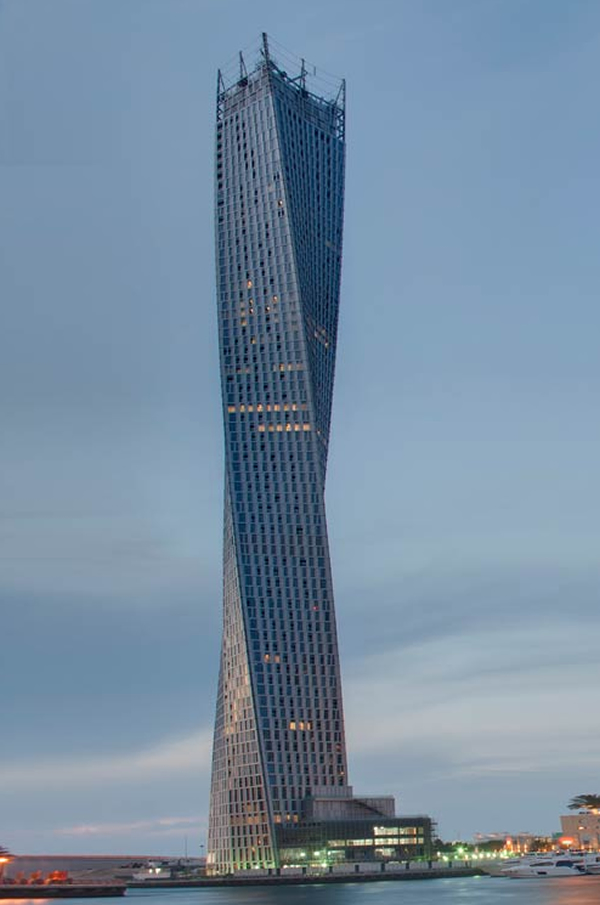 [Via – Cayan]