If it's in Dubai, it is guaranteed to blow your mind, including libraries. Mohammed bin Rashid Library (MBRL) has opened its huge doors on Dubai Creek. Designed to resemble a 'rehl', a traditional wooden book rest used to hold the holy Quran, the Dh1-billion project ($270 million) comprises nine main libraries. His Highness Sheikh Mohammed bin Rashid Al Maktoum, Prime Minister of the UAE and Ruler of Dubai, shared this news on Twitter, as he wrote,' We need knowledge, politics need wisdom, nations need science..and all of that is contained in the book.. and today we have an edifice of millions of books with which we guarantee the development of our developmental path..the life and thought of our generations..'



The nine main libraries will include the Periodicals Library, Children's Library, Atlas and Map Library, Media and Arts Library, Young Adults Library, Study Rooms, Special Collection Library, and the Information Centre. In addition to the nine thematic libraries, bibliophiles will find a private collections library, which requires special permission for access. Avid readers can enter this facility for free, read, and study on the reading desks, workstations, and lounge areas provided; Or one can opt for the membership scheme that allows UAE residents to borrow books for varying lengths of time.

One of the most exciting floors is the seventh floor, the Treasures of the Library section. It is aptly called a museum that houses rare books, manuscripts, and documents dating back to the 13th century. From old copies of the Quran, the first edition of Miguel de Cervantes's 17th-century epic novel Don Quixote, and the first edition of Description de L'Egypte, bibliomaniacs and scholars will find some true literary gems here. "Collecting these works took two years," board director Jamal Al Shehhi told The National during a library preview. "We had teams going around the world searching for them and even acquiring them at charity auctions. We were determined to get the best titles that we can find." This mind-blowing structure will house a fantastic 17,000 titles in the children's library alone. At the same time, the dedicated Emirates Library flaunts no less than 37,000 books written only about the incredible UAE in many languages and genres.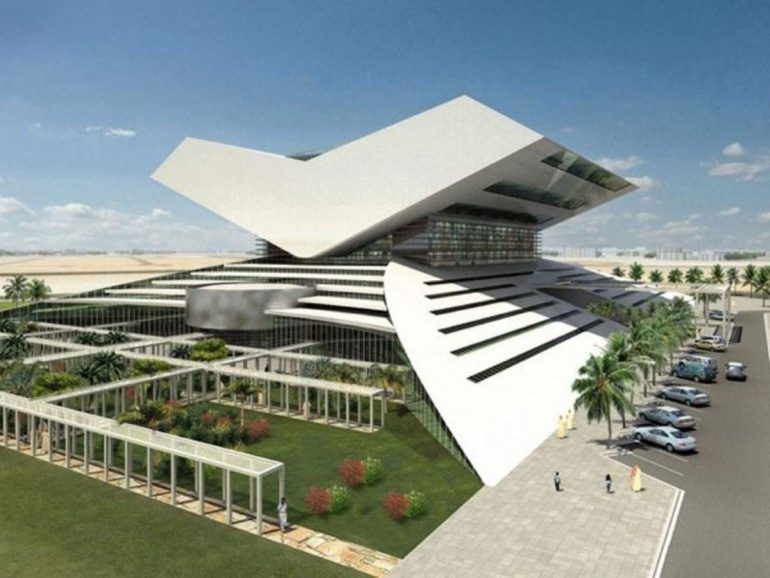 It sounds exhilarating and incredibly confusing to maneuver through this edifice of education, but for smooth operations, the books are organized numerically rather than alphabetically and according to the genres. However, the best way to go through is to search online for the availability of your preferred book to know exactly where to find it. "We operate by name of the titles as opposed to language," Al Shehhi said. "When we acquire books, we not only get multiple copies but also in as many languages as we can." Knowledge is not restricted to the iconic Mohammed bin Rashid Library's interiors but extends to the Garden of Quotes.

This architectural and literary marvel that took six years to build was inaugurated by Sheikh Mohammed bin Rashid on June 16th and will remain closed on Sundays. Sixty pillars are blanketed with Sheikh Mohammed bin Rashid's quotes in various languages, from Arabic and English to Bosnian, Korean, Urdu, and even Amha. A theatre equipped with the latest audio-visual technology with a capacity of over 550 people is part of the library.