Just like New York, Dubai shows no sign of stopping when it comes to its ever-expanding skyline!


If it isn't competing with the title of the world's tallest building or the most bizarre, Dubai is definitely pushing the boundaries. The latest addition to its towering skyline is the new Burj Jumeira, a 550-meter-tall skyscraper that will rise from a lake shaped like the fingerprint of the emirate's ruler- Sheikh Mohammed bin Rashid Al Maktoum and will form the centerpiece in Downtown Jumeirah district.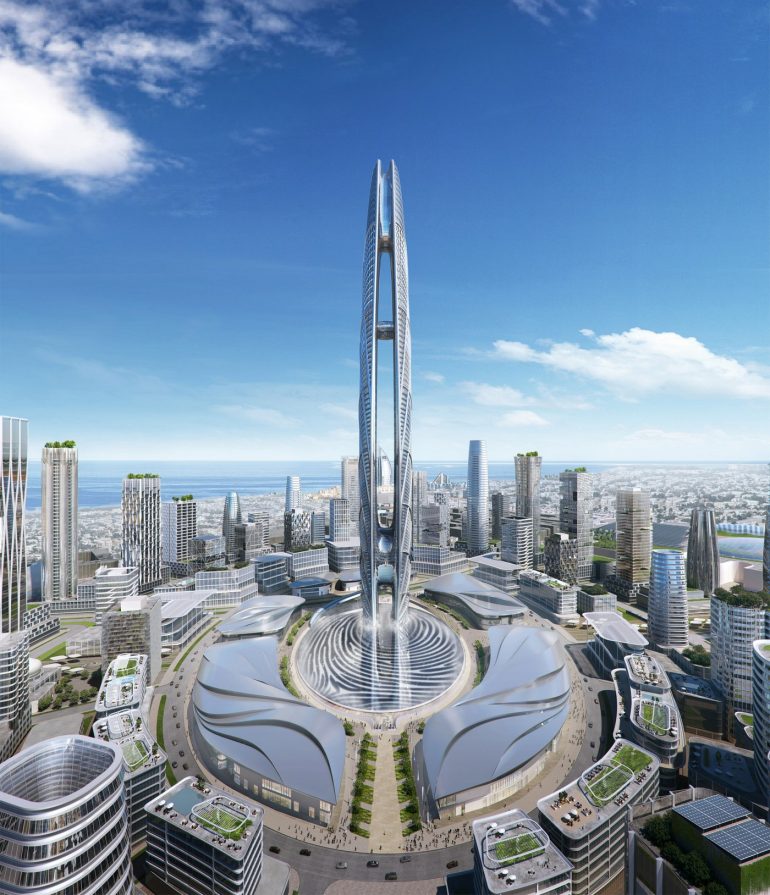 The oval-shaped base is patterned to replicate the outline of His Highness' fingerprint will be surrounded by shops, water fountains and more. The new venue will be a center for social, cultural and artistic events and activities in the emirate.


The skyscraper will rise from one end of the lake will consist of two connected curved buildings, which have been modeled to suit topography of the region and designed with a façade that will be covered in digital displays. The building will also feature a 450-meter-high sky lounge and sky restaurant, multiple observation decks offering 360-degree panoramic views of the city, the opportunity to skydive and a flexible event space named the Crown and at the very base.


"Burj Jumeira's design is inspired by the harmonious ripples of the United Arab Emirates' desert sand dunes and its flowing oases," said the state-owned global investment holding company.

The first phase of work on the Burj Jumeira is expected to be complete in 2023.

[Via:Dezeen]