Amber Heard is back in the news, this time for her Yucca Valley home in the California desert. The Aquaman actress sold the understated abode for a profitable $1.05 million, nearly double the $570,000 she shelled out only three years ago. Call it star power or the fact that property rates have indeed gone up; this is probably the only silver lining in Heard's gloomy cloud. The actress owes Johnny Depp a total of $8.3 million after being found guilty of defamation, and it's a good stroke of luck she made this money. Apparently, Heard walked away from a divorce payout from Johnny Depp that could have run to tens of millions of dollars and chose to make money by selling her hideout instead. Her enigmatic home was never publicly listed for sale, and the hush-hush deal was inked for nearly $1.1 million. Let's take a look at the six-acre estate that was Amber Heard's refuge when she needed it most: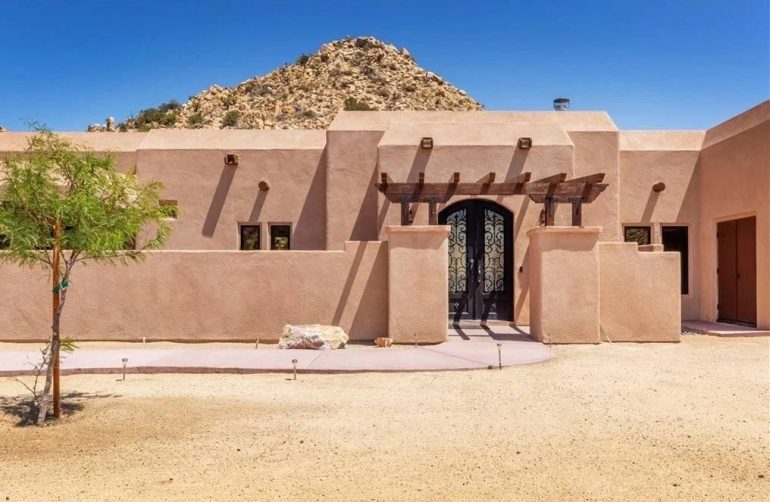 The desert house looks like it's made for a luxury-loving recluse, and Heard made the most of it by spending all her time here when she desperately wanted to avoid all the media attention. The house, built in 2015, sits 10 miles due west of Joshua Tree National Park.

Spread across 2,400 square feet, Heard's humble abode includes three bedrooms, three bathrooms, a three-car garage, and a prevailing rustic appeal all around.

The house features concrete floors coupled with LED lighting throughout for ambient interiors. A surround sound system also helps in amping the entertainment.

Who doesn't love a warm and inviting kitchen? This California desert home indeed has one. A source close to her revealed: "Amber loves spending time in the desert. It's the one place she can get away from everything. She's really ­connected with the artistic ­community there and feels she experiences a true getaway." The kitchen is done up in wood with fine fixtures, granite countertops, Wolf and Miele appliances, and island seating.

The adjacent living room has a fireplace, a dining room, a wet bar, a soaking tub and rain shower in the primary chamber, and an expansive patio overlooking the mountains.

The bedroom allows plenty of natural light and desert panoramas, owing to large French windows making you feel like you're the only one in the world. "Joshua Tree is full of cool hipsters, and it's just her scene. She can get away from it all, and it's a sanctuary," shared a source about Amber.

The owner of this unique property will also acquire a custom-built 110-feet-long bridge that leads to the lap of nature. Closer home, there is a mountainside gazebo and a 1,200-square-foot garage
[Via – Dirt]