Cristiano Ronaldo moved to the Al Nassr club for a sensational $211 million a year. This move is evidently lucrative for the football legend, who is already getting a taste of the renowned Saudi opulence. The Portuguese star was whisked to Saudi Arabia to complete a medical on a luxury private jet with girlfriend Georgina Rodriguez and kids in tow. The good-looking couple both shared snippets of their ultra-luxe journey on Instagram. The resilient Portuguese superstar shared a story winking at his Saudi fans, 'Hi guys, see you soon!'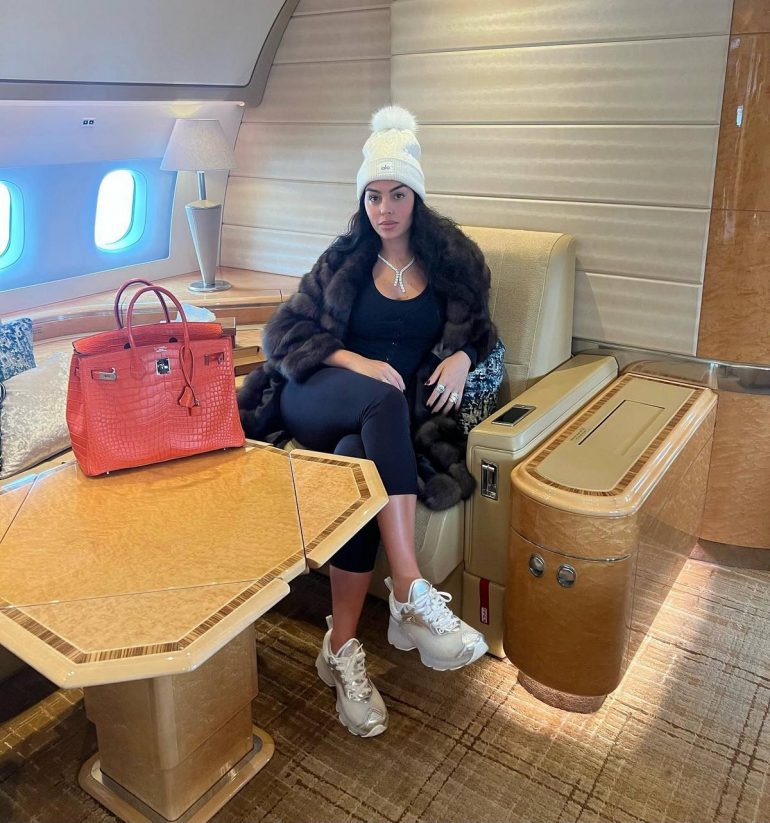 His partner, Georgina, shared more than a glimpse of her utterly pleasurable time on the private plane. She certainly liked her luxe carrier and was seen enjoying every nook and corner, from perching comfortably on giant leather-clad seats with her dazzling Birkin for company to relaxing on a soft-as-clouds huge double bed.

The aircraft interiors look plush in tan leather, soft cushions, veneer, marble tables, carpeted floors, and mood lighting. The Sun pointed out the Portugal legend was not onboard his Gulfstream G200 jet, which cost him an eye-watering $24 million back in 2015. In all probability, this could be a jet sent by the Saudi royal family.

The professionally challenging year ended on several sweet notes for the soccer legend. Not only did Ronaldo sign a stellar deal with the Al Nassr club after abruptly leaving Manchester United, but his partner Georgina gifted the 37-year-old a dashing new Rolls-Royce Dawn on Christmas. The convertible British luxury car in striking two-tone white and silver exterior was decorated with a complementing red bow on its hood.