Don't think Trump is the only person losing his moolah and mind this year after the many stories written about his disaster-of-a-year. People even remotely related to the most famous Donald of all times are suffering a great deal. billionaire Canadian socialite Suzanne Rogers swiftly went from being the country's fashion fairy godmother to being pushed out of society owing to a picture with Donald Trump at a Mar-a-Lago dinner. Now, we hear Cristiano Ronaldo is looking to get rid of his apartment in Trump Tower in New York City, and he's even willing to take a massive loss on the sale. Fans have been urging the soccer superstar with requests and even signed petitions to have the Juventus footballer sell the residence. He has finally paid heed to these requests and wants to get rid of the apartment asap. The 36-year-old soccer star bought an apartment at 721 Fifth Avenue back in 2015 before Donald Trump was elected president of the United States. The purchase was completed two months after Trump announced that he was running for president. Let's take a peek inside this three-bedroom, 3.5-bathroom unit at 721 Fifth Avenue purchased for a whopping $18.5 million: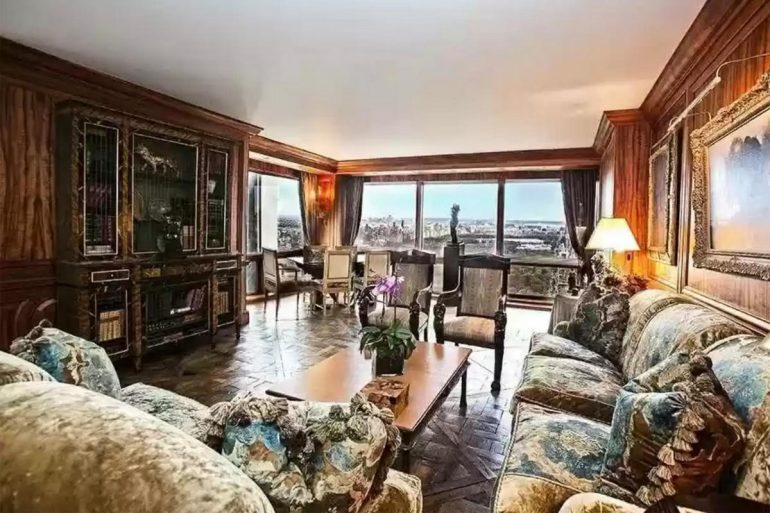 Ronaldo first listed the 2,510-square-foot abode in 2019 for less than half of what he bought it for, at $9 million. The home is now on the market for only $7.75 million.

The residence is known to be the inspiration for "50 Shades'' novel author E.L. James, who used the interiors as a model for the pad of Christian Grey.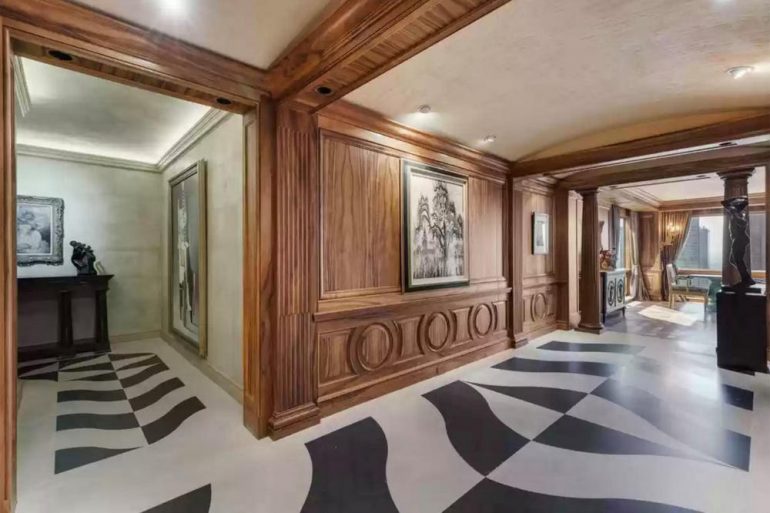 The foyer is made up of black and white limestone designer floors and leads to the art gallery and living room.

According to the listing, the living spaces are mostly made up of burnished koa wood-paneling; the living spaces are enhanced with 18th-century parquet de Versaille floors, according to the listing. Shown above is an office space.

Done in classic hues of brown and complementing blues is the formal living area replete with artworks, books, and a dated milieu.

A world-famous athlete's home cannot be one without a fitness area. So the apartment makes space for a fitness center too.

The apartment boasts of the most panoramic views of Central Park and the Manhattan skyline.
[Via: New York Post. All property images via Realtor.com]