Elon Musk was recently spotted vacationing with a group of friends aboard a luxury yacht in Mykonos, Greece. The Tesla CEO is famous for putting a tremendous number of hours into his work, often working upwards of 120 hours per week. The world's richest person has also been vocal about how he doesn't believe in taking a vacation from work. However, it seems Musk was in the mood to take a small break from his hectic schedule to blow off some steam right before the start of his legal showdown with Twitter. The 51-year-old SpaceX founder was photographed partying shirtless on the luxury superyacht named Zeus, joined by Endeavor CEO Ari Emanuel and his fashion-designer wife, Sarah Staudinger, along with a few other friends. Musk is close friends with the couple and reportedly attended their wedding along with his ex-girlfriend, 27-year-old Australian actress Natasha Bassett.

— Patel Meet (@mn_google) July 19, 2022

The pictures of pale-looking, bare-chested Elon Musk immediately triggered a meme fest on social media platforms, along with many taking to Twitter to take a dig at the Technoking of Tesla.
One investor posted one of the pictures on Twitter, writing: "F*** yea I got my $ behind this man. So so many other smart investors." Musk being Musk replied to the tweet poking fun at himself.
Haha damn, maybe I should take off my shirt more often … free the nip!!
(already back in the factory btw)

— Elon Musk (@elonmusk) July 18, 2022

The billionaire quipped "free the nip!!" and that he should take off his shirt more often. He also assured the investor that he was back at the factory. It's important to mention that the superyacht on which Musk was snapped parting doesn't belong to him. In fact, Musk claims that he doesn't even own a house and stays at his friends' places.
Here's Elon Musk on his luxury yacht in Mykonos. Best caption wins.

(Credit: ThePhotOne/BACKGRID) pic.twitter.com/krtzNxpSbd

— Jo 🌻 (@JoJoFromJerz) July 18, 2022

According to him, the only physical asset he owns is his private jet which is necessary to increase his productivity.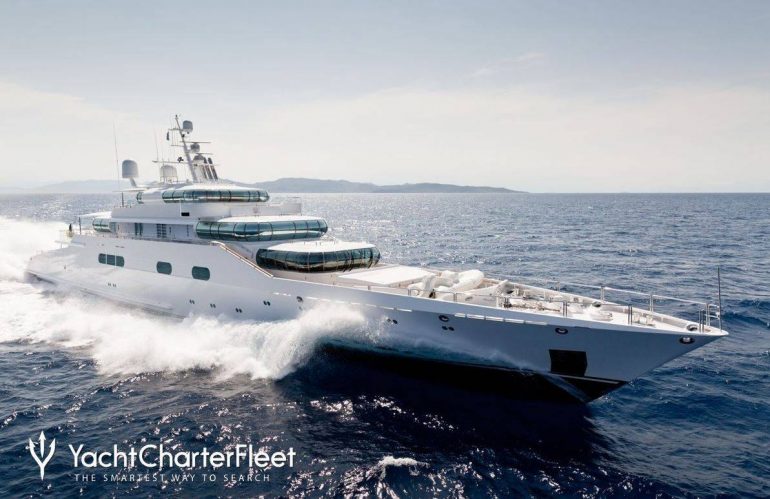 The luxury superyacht that Musk and his friends chartered for their vacation
Zeus is a uber-luxurious superyacht that was built by Blohm + Voss and delivered in 1991. The beautiful vessel's name has been changed a number of times over its 31 years of existence. Originally it was named Eco and was commissioned by Mexican entrepreneur Emilio Azcárraga, the founder and former CEO of TV and media conglomerate Televisa. After his death, the superyacht was purchased by Larry Ellison in 1999 who named it Katana. The vessel was renamed Enigma in 2004 under Aidan Barclay's ownership. Finally, the superyacht was sold to billionaire Yiannakis Theophani Christodoulou in 2017, who named it Zeus.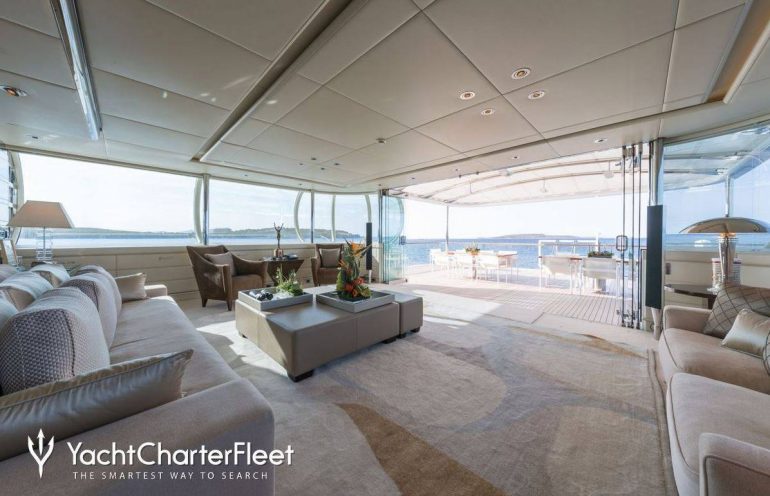 Design by Martin Francis, the superyacht was built as a high-speed vessel packed with top-shelf amenities. Zeus originally included a custom tender, a Maule turbo-prop float plane, and storage and display for a very special Harley-Davidson. Over the last three decades, some of them have been updated in recent refits, including the conversion of the aft deck into a basketball court.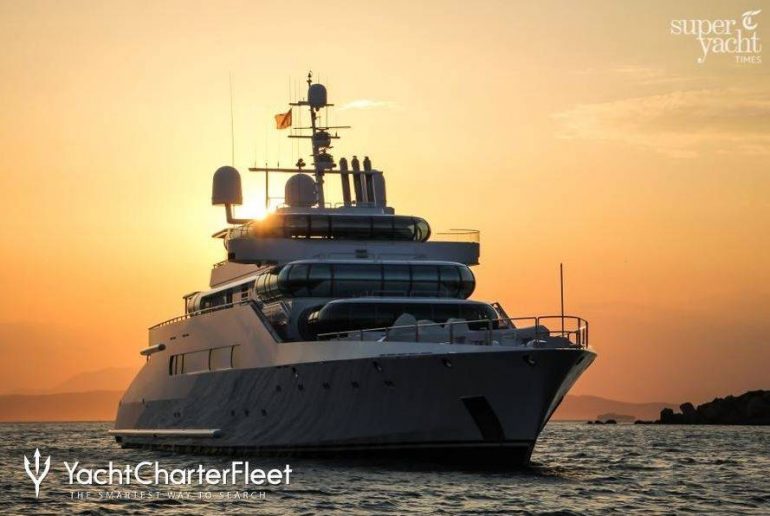 The vessel measures 74 meters in length and can accommodate up to 15 guests in six cabins. Additionally, there are 9 cabins for 21 crew members required to operate the superyacht. Zeus can hit a top speed of 35 knots (40mph) thanks to its twin diesel engines and a central GE LM1600 gas turbine that kicks in at high speeds. The superyacht is believed to be worth $50 million despite being more than 3 decades old and can be chartered for a little more than $7000 a day.