There was a time when people wondered how the super-rich lived? What do they do to entertain themselves, where they vacation and what they splurge on? Thanks to the Instagram account, The Trillionaire Life, the conjecturing has ended. We now have a first-row seat into the mindset of the 0.1%. The unabashed spenders are indeed leaving no dollar unspent, splashing chunks of their wealth like fish food. Call them nouveau riche or old money; verity lies in the fact they live life with a different attitude that whiffs of living life to the fullest. Of course, they have a closet full of expensive things; we, however, are paying all our attention to the big stuff owned that doesn't fit in walk-in closets.


The supercars, helicopters, private jets, and some very mean superyachts. From hiring superyachts on vacations to owning them, the mega-rich are indeed leaving neither land nor sea to splurge their stashes of cash. Not only vacations, but the billionaires also don't bat an eyelid before hiring a helicopter to pick up packets of a $3 rice delicacy. A man in Malaysia sent a helicopter to pick up 36 packs of the famous Malaysian dish Nasi Kandar because he felt like it.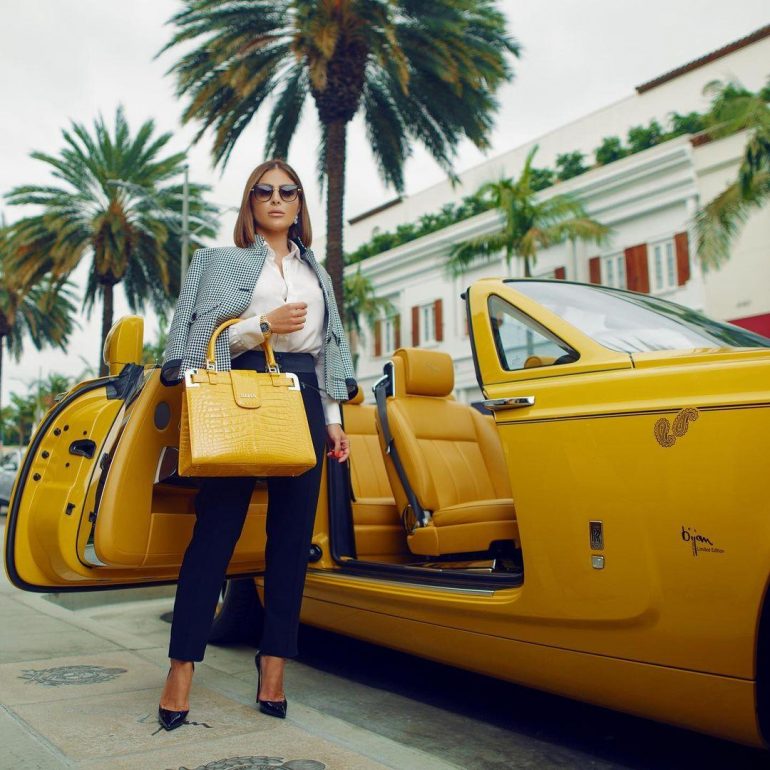 These mean machines are no longer considered a helpful status symbol, but it has turned into a must-have. It wouldn't be wrong to call it an unsaid rule to gift a private jet to the one you're genuinely committed to. The Trillionaire Life shows Masoud Shojaee, CEO of Shoma group, a real estate development company floored his wife Stephanie Shojaee with a private jet on Christmas.

He isn't afraid to shower her with expensive gifts and allows the world a peek into their insanely opulent life.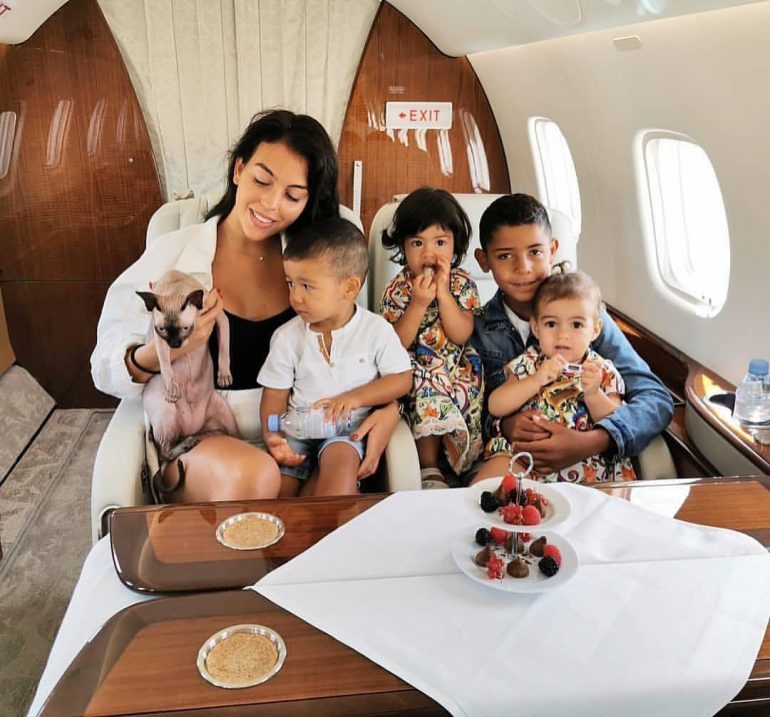 Among couples who are often spotted traveling in their private planes is Cristiano Ronaldo in the company of Georgina and kids.

Traveling private is no longer limited to the wealthiest people in the world with thriving empires. Influencers and professionals who have carved a well-paying niche are affording such niceties and flaunting them as commonplace. Seen here is Russian-American professional dancer Artem Chigvintsev, specializing in Latin dancing and swooning his lady love in ways only millionaires can.

Crypto couples aren't far behind either when leading the way with a jet-setting lifestyle. Seen stitching supercars for a fancy helicopter is Crypto-couple Hofit Golan, a lifestyle, travel, fashion influencer with 3 million followers on Instagram, and real estate matchmaker Alvaro Nuñez Alfaro.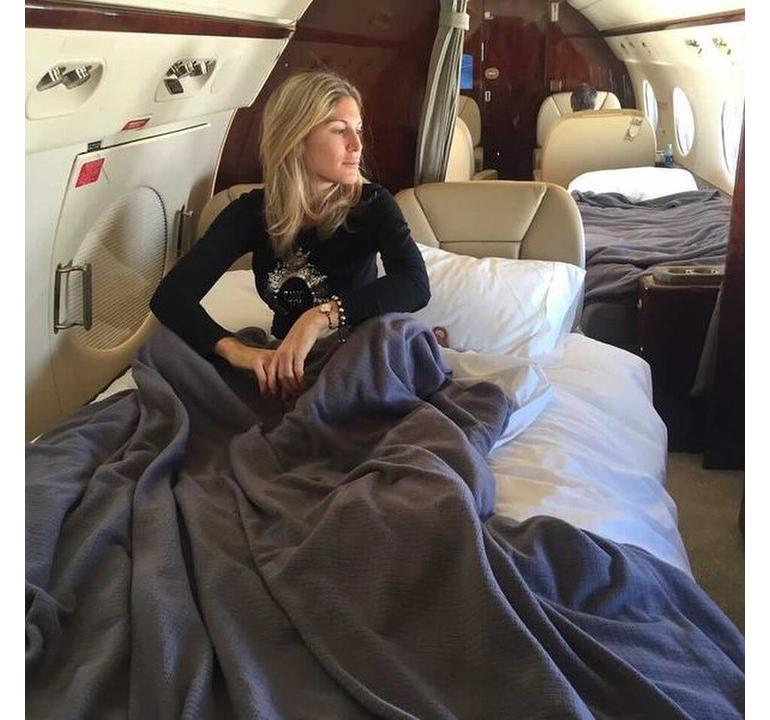 On one end, affluent couples are acing the game of PDA against the background of private airplanes. And on the other influencers also share how these lavish machines are part of their daily routine.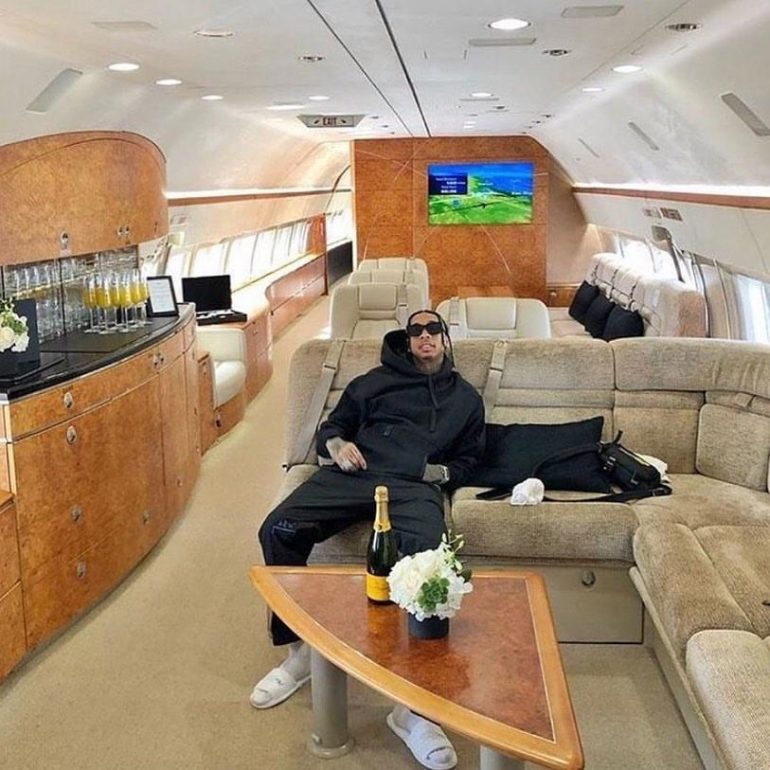 From waking up in cozy cabins 30,000 feet above sea level to simply unwinding in the massive lounge areas, they aren't shying away from exhibiting their rich realities.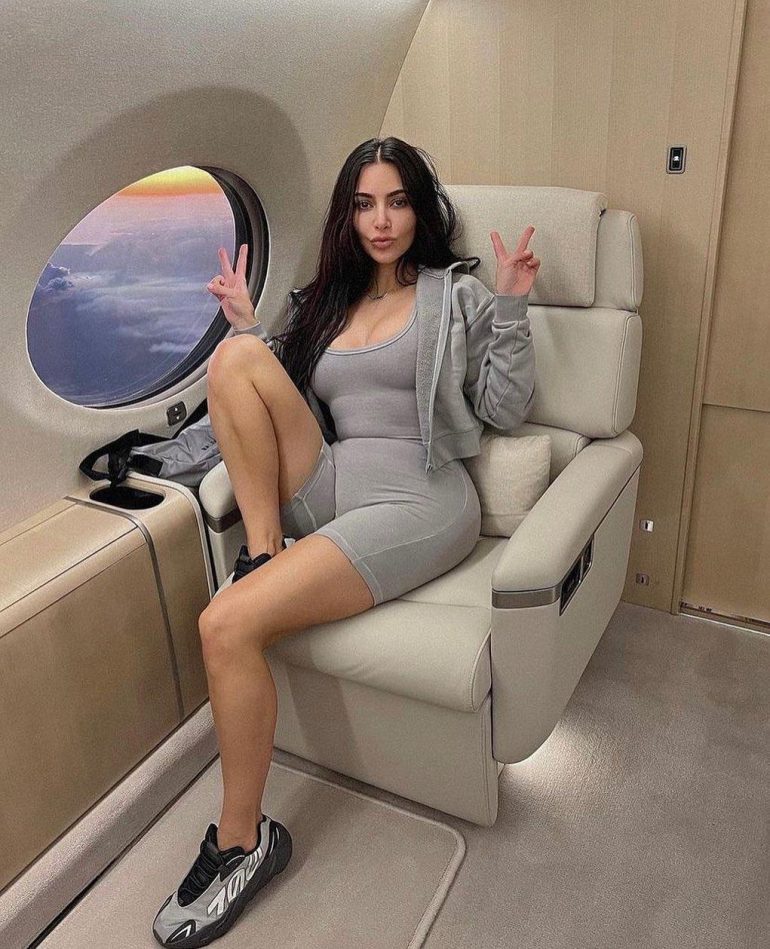 Kim Kardashian was recently spotted making good use of the private jet as she threw a sleepover for her BFFs, Natalie Halcro and Olivia Pierson, in a private jet. She may not own an airplane like half-sister Kylie Jenner, but it is certainly the Skims founder's preferred mode of traveling no matter the exorbitant rentals, which evidently, they are more than happy to suffer.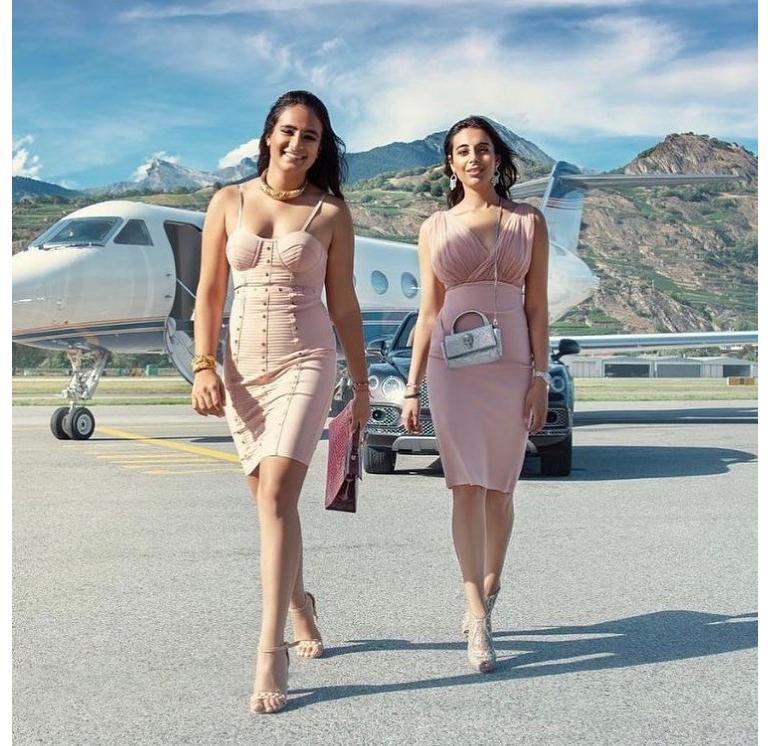 From showing the world what waking up in a private jet to sleeping in one looks like, celebrities and business people, and social media stars stop at nothing to give fans a dose of the good life. The Oswal sisters, Vasundhara Oswal, and her teenage sibling Ridi show a less glamorous, more run-of-the-mill side of using their private jet (if there can be one).

From lounging in PJs to brainstorming sessions, they surely don't make a big deal of the luxury they can afford.

Kylie Jenner was among the world's youngest self-made billionaires and probably the only one with a private jet she cheekily named after herself. Kylie Air has featured in several posts on Instagram of the makeup mogul and the entire Kardashian clan.

Her $72.8 million pink airplane features an entertainment room, main suite, and massive closet space. DJ Khaled is another celebrity who loves his private jet. From making music onboard to posting videos of him zooming in and out of cities, there is much flexing on his social media.

It may seem the magic of money rules the skies, but that's hardly the case. The best-in-class supercars pimped further to fit the crownless kings, and queens are constantly doing the rounds on the Instagram account The Trillionaire Life. Joseph Martin, a commercial and residential real estate developer, and investor was featured for his beautiful Aston Martin DBS Superleggera. For those wondering if anything tops owning a private jet? Here is your answer

The luxe quotient is taken higher than a private jet in motion by half-Italian, half-Lebanese tycoon, and social-media star Natalia Itani. She juggles 200,000 Instagram followers and an assemblage of supercars– one particular blue beauty, Mansory Urus. It stands out as the epitome of luxury car refinement, displaying that if traveling in style ever had a face, this would be it!

Another trillion circle member, Don Huayra, a car collector, shows what a casual day in Miami for him contains. His staggering $350,000 Lamborghini looks sensational in matte and purrs like a cat, as brandished in the short clip. I would admittedly travel the globe in this beauty.

Not everyone wants to have fun on land. Demonstrating that water is more fun than land and the skies put together is @timatiofficial. The video shot last year reveals how the pandemic wasn't a dull time for everyone. Some ultra-rich people made most of their grand sea-faring ships and painted the high seas red on toys and tenders. This Richie Rich was seen flexing his supercar-shaped speedboat around his superyacht.

The cream of the crop in a superyacht is ultra-rich billionaire Alexey Mordashov's gift to himself- $300 million 464-foot behemoth Nord superyacht. The feature-rich vessel, built for world cruising, comes with a large swimming pool, spa, diving center, cinema, tender garage, and two helipads on the bridge deck.

The Covid-19 pandemic has made these top-notch, luxury-laden ships the ultimate holiday destination- away from crowds, in most beautiful locales, and ample lap of luxury. From Bezos to Bill Gates, everyone is springing on one of these ultra-luxe megayachts. Talk about living like royalty! Living in palaces and wearing all the gold from your vault seems humdrum compared to the jet-setting, sea-faring, and globe-trotting lives of the ultra-rich.