Hollywood may be known for its magnanimous budgets and over-the-top antics, but topping all those and then some are fashion. Proof? The 'Blue Jasmine' shoot. Where one bag ended up costing more than the whole costume budget! And why wouldn't it? It was, after all, an Hermès Birkin. 'nuff said.

Ok, not really. There can never be enough of those iconic Birkins. Literally. The waiting list will tell you. So there is really no crying over cost-cutting in the costume department. If Woody Allen's latest venture wanted a Birkin purse, there was no choice for them but to purse their lips in wait anyway. "The waiting list for those bags is decades. You're in wheelchairs before they arrive," said Kate Blanchett. Or borrow one, as they did.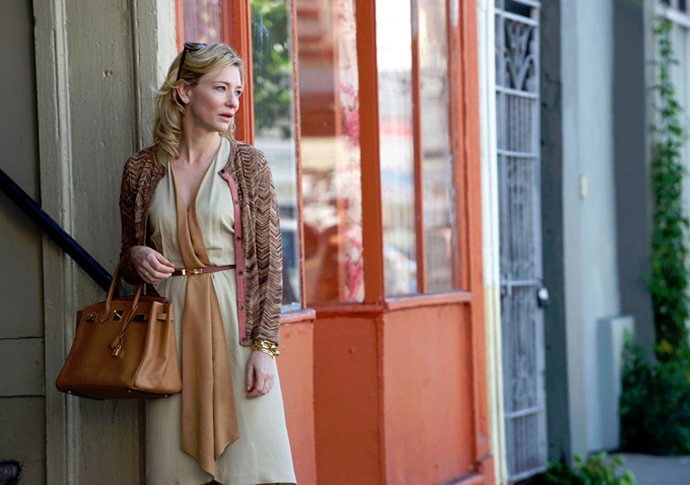 Costume designer Suzy Benzinger who was allotted a "meager" $35,000 budget, dutifully turned to her own wardrobe. "The Hermès bag I was carrying was worth more than her whole budget, and there I was, throwing it on the sidewalk again and again," confessed Blanchett, who's seen with a luxurious camel-colored Birkin bag in Blue Jasmine. "I felt her blood pressure go up every time it hit the pavement."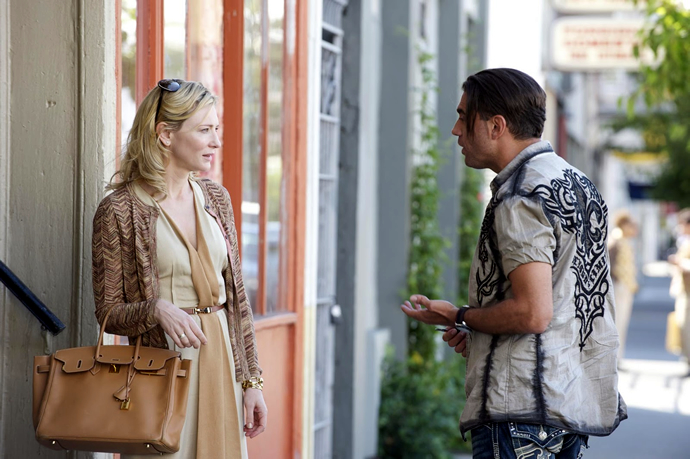 It wouldn't have, had they borrowed one of the defective bags the brand reportedly burns. Yes! Although going by the French label's brilliant design philosophy, they probably discard anything that's less than waitlist-worthy. Take it from the Scheherazade or the Beton Birkin, which among vintage others made it to the Heritage auctions and Moda Operandi trunkshow in true Hermès fashion.
[Via – Huffingtonpost]