Mohammed bin Salman Al Saud colloquially known by his initials MBS is the Crown Prince and Prime Minister of Saudi Arabia. The 1985-born young leader is also the face of the highly affluent House of Saud and the personification of the wave of advancement, out-of-the-box thinking, and larger-than-life ambition. Of course, the unending royal pits of wealth are motivation enough to plan a new avant-garde Saudi Arabia in a fashion considered too expensive to even dream of, but that's precisely what defines MBS. Coming from the lap of luxury, the man has the stomach to do the unthinkable, think in trillions, and spend with equal gusto. The young and steadfast voice and vision of the House of Saud paint a masterpiece of opulence, underlining the difference between being rich and kingly. Meet magnanimous living, high-mindedness, and umpteen royal riches through MBS's elephantine life-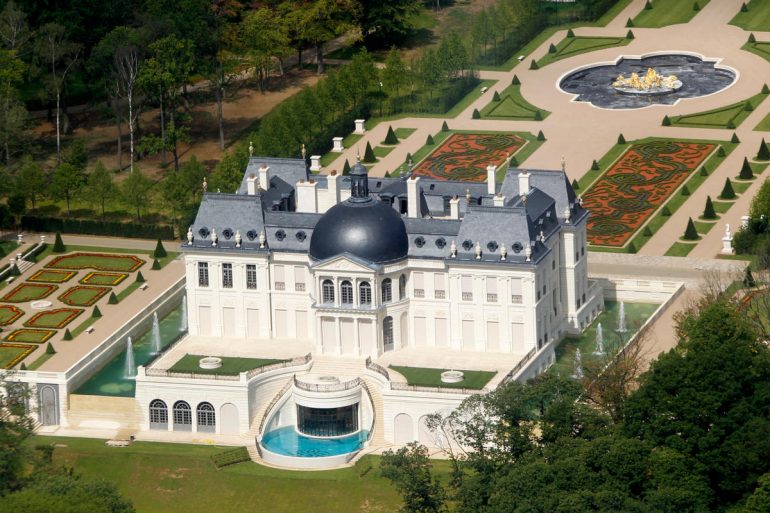 The Crown Prince's French chateau is one of the most expensive residences worldwide-
The Chateau Louis XIV in Louveciennes outside Paris is easily among the world's most expensive homes. Mohammed bin Salman Al Saud purchased the lavish $300 million property in 2015. The Chateau Louis XIV was developed by Emad Khashoggi, who courageously bulldozed the original 19th-century structure to revamp it with 21st-century amenities.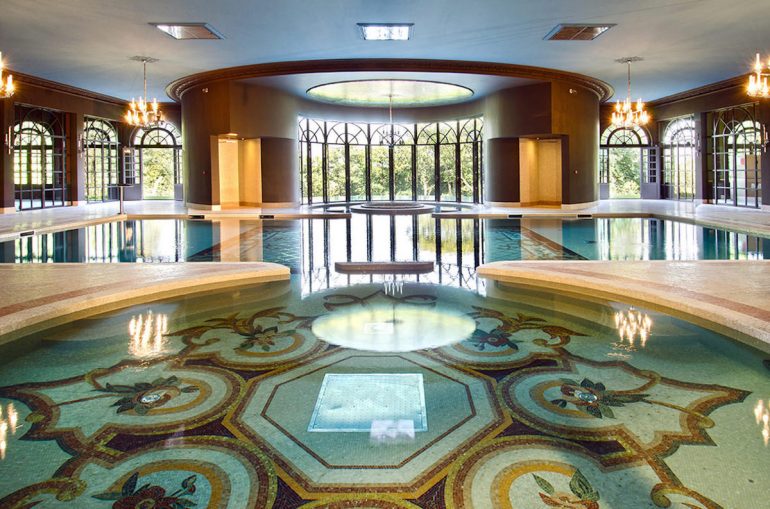 The overhaul was as opulent as hi-tech; the fountains, sound systems, lights, and air conditioning were all iPhone-controlled. The avant-garde castle sits on a 57-acre area comprising 10 bedrooms, a colossal reception, a private cinema, a squash court, two ballrooms, and a nightclub.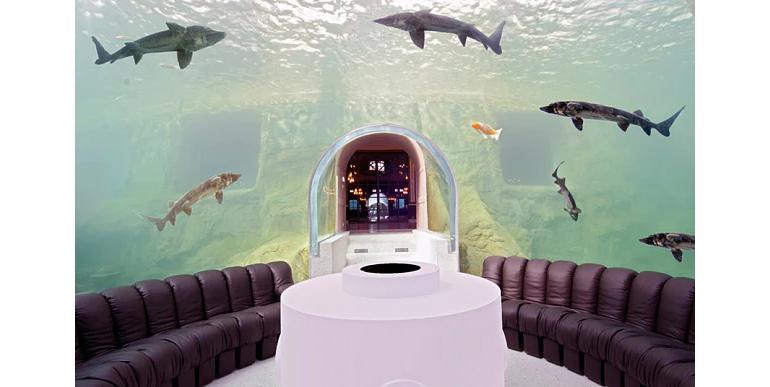 Bin Salman's luxury abode also houses an astonishing aquarium, one indoor, one outdoor pool, a library, and a wine cellar that can store up to 3,000 bottles.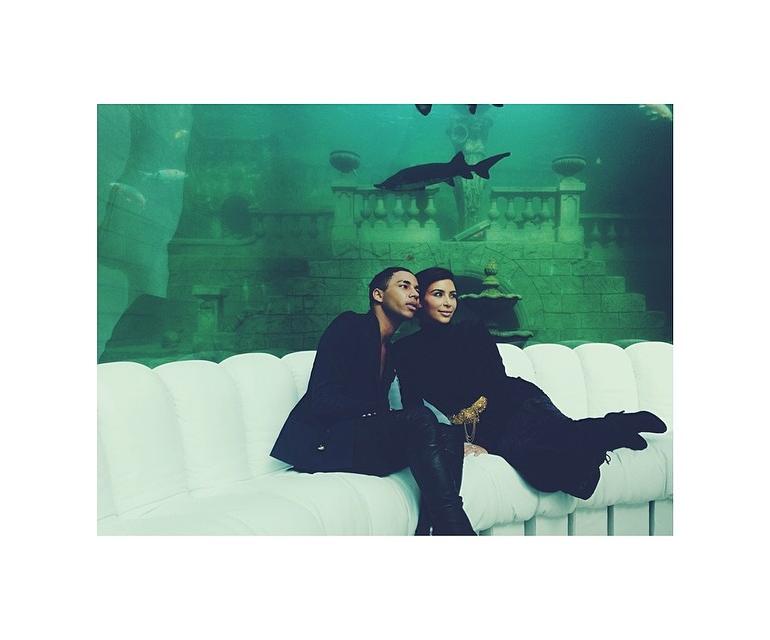 No wonder Kim Kardashian wanted to marry her then knight-in-shining-armor Kanye West in the no-expense-spared estate.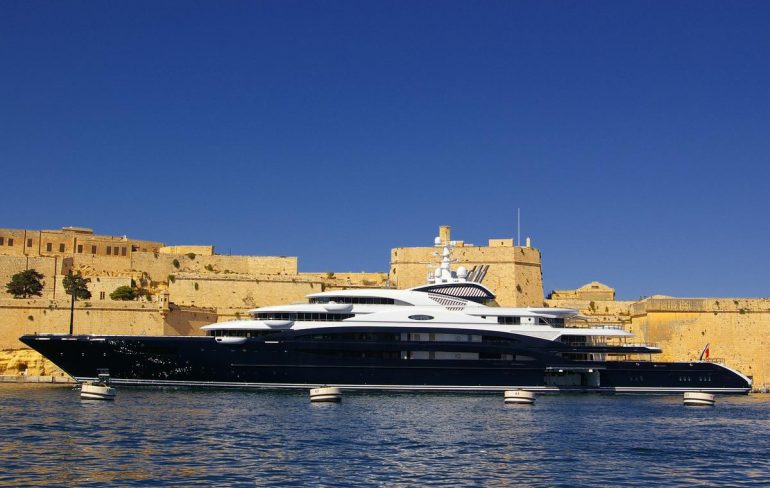 His $400 million Serene yacht is a palace of the high seas-
2022 has revealed the riches of billionaires worldwide (read: Russia). The most special possessions out of the lot have certainly been superyachts. When talking about the top ten most lavish luxury vessels in the world, the highest ranks belong to royals. MBS's Serene megayacht features among the ten largest yachts in the world, with an overall length of 439 ft.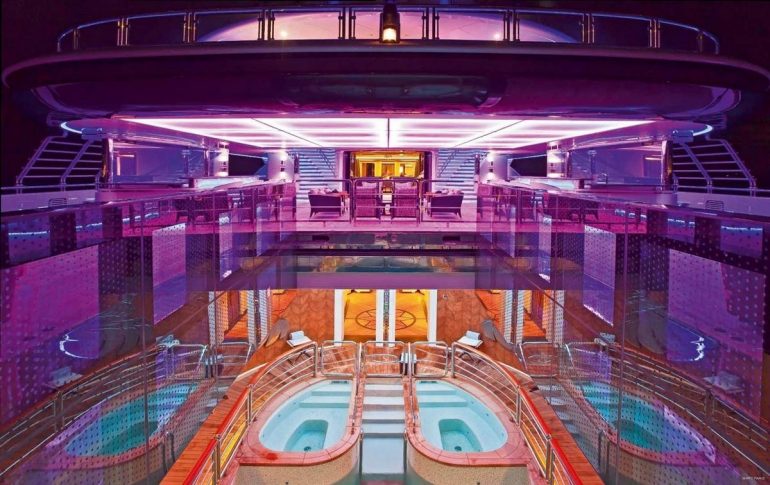 The $400 million floating palace is so grand even Microsoft tycoon Bill Gates chartered her. Fincantieri's creation boasts seven decks and 4,500 square meters of interior space designed by Reymond Langton Design.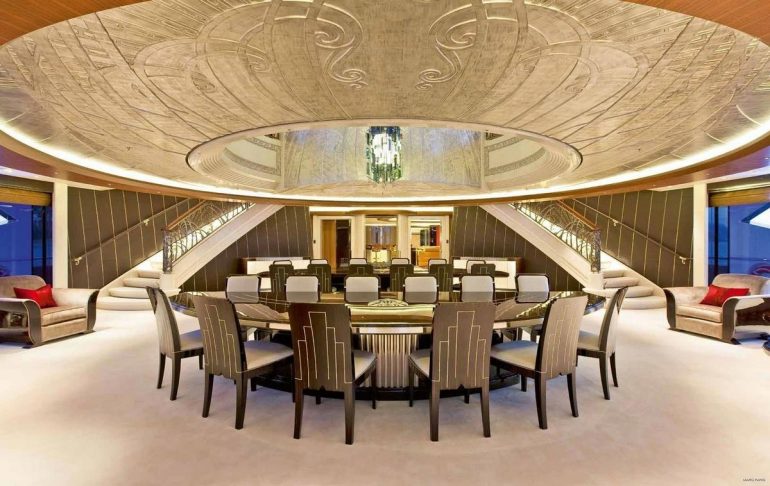 The vessel includes a palatial owner's suite comprising a stately double cabin with a private swim platform and private lift. Luxe amenities onboard include a gigantic internal seawater pool, two helipads, a nightclub, a snow room, several children's playrooms, a climbing wall between the decks' slides, and an underwater viewing room.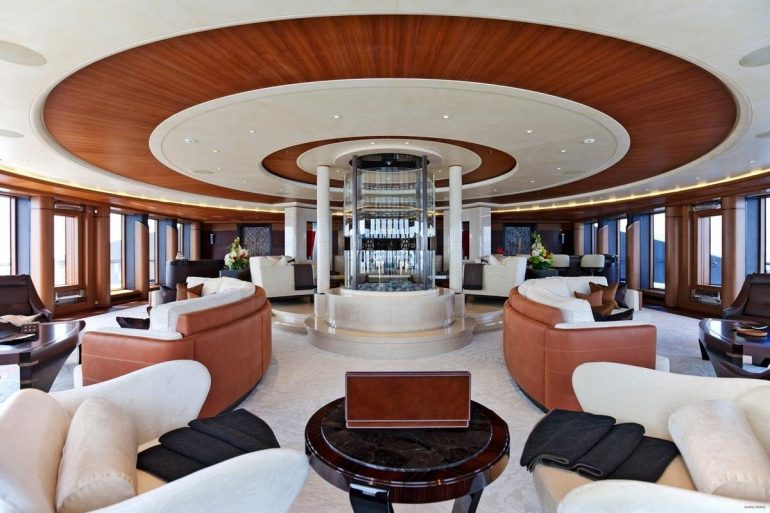 Adults can unwind in the fantastic wellness and beauty center with spas, hammams, and more. 12 elegant cabins accommodate 24 guests.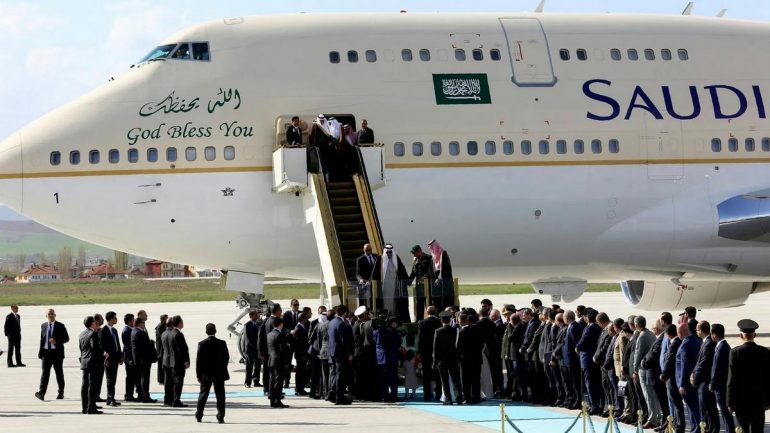 MBS travels in style and owns a fleet of private jets –
The youngest defense minister in the world enjoyed complete access to the entire Saudi Arabia Royal Fleet. Thus the Boeing 747 private jets and the HZ-HM1, a 747 built-in 2001, are at his disposal. It won't be incorrect to assume his multi-million private Boeing 747 jet would be as luxurious as its aquatic counterpart, superyacht Serene.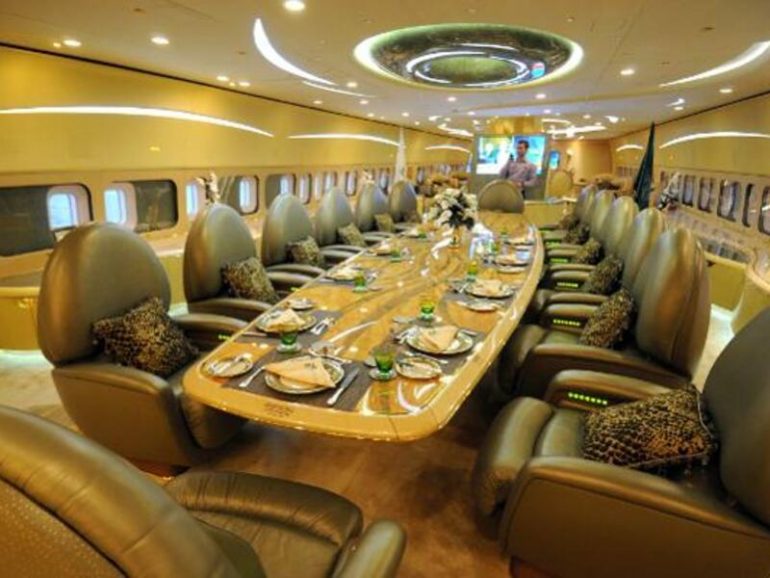 The Hindu reported that the hospitable prince once gave Pakistan Prime Minister Imran Khan his private plane to return home as he could not let his guest travel in a commercial aircraft.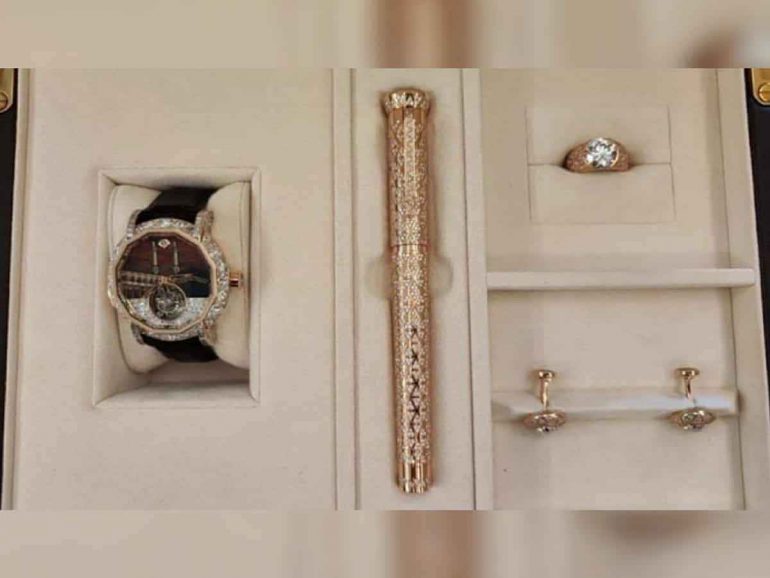 MBS also gifted Khan a set of a specially crafted watch, gold pen, ring, and cufflinks that Imran later sold for $2 million.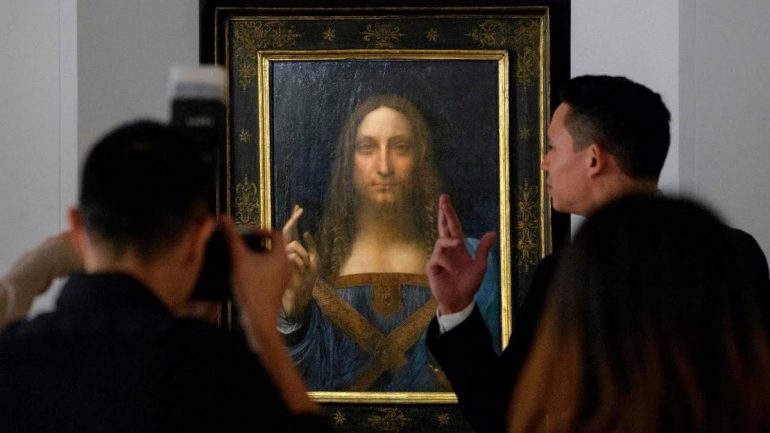 The art lover got home a $450 million Salvator Mundi painting –
The 38-year-old law degree holder is an avid art collector like the other members of the Saudi royal family that could be worth as much as $1.4 trillion. With such enormous wealth, one can certainly afford to get embroiled in a bidding war for a $450 million Leonardo da Vinci painting at a Christie's auction.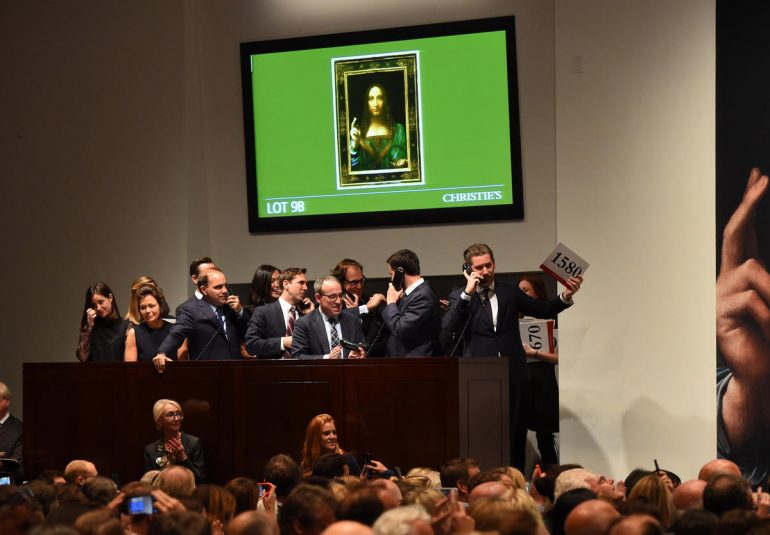 Acquired in 2017, Prince Mohammed made the winning bid on Salvator Mundi anonymously by phone. Ever since the auction, the whereabouts of the artwork were unknown. Speculations were rife that Mohammed's yacht Serene housed the nearly half-billion dollar Salvator Mundi. MBS himself puts rumors to rest by building a dedicated museum to show this masterpiece to the world.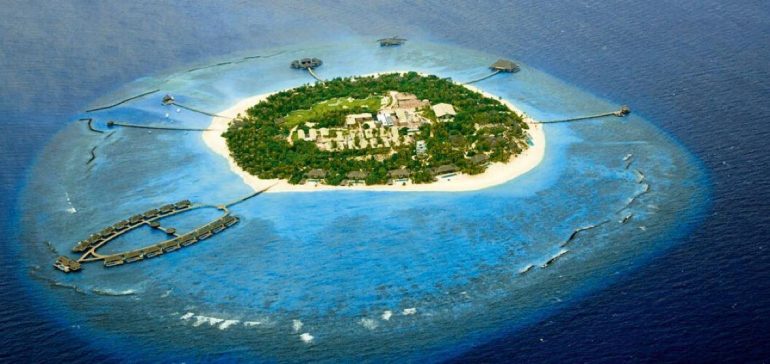 All work and some play! MBS's party became the talk of a country.
A young leader, blue-blooded with bottomless pits of wealth, how can controversy possibly stay away? When this prince wants to party, he doesn't go to the party; instead, the party comes to him. In 2015, MBS made an entire archipelago in Male, Maldives, his party venue. Complete with over 100 exotic dancers and performers from around the globe, the then 29-year-old Saudi crown prince splurged $50 million on unrestricted revelry. Velaa, a private island in the Maldives well-known as one of the world's most luxurious and expensive destinations, witnessed a dozen Saudi's enjoy artificial snow on the pristine beaches and lavish villas complete with private decks, swimming pools, and butlers.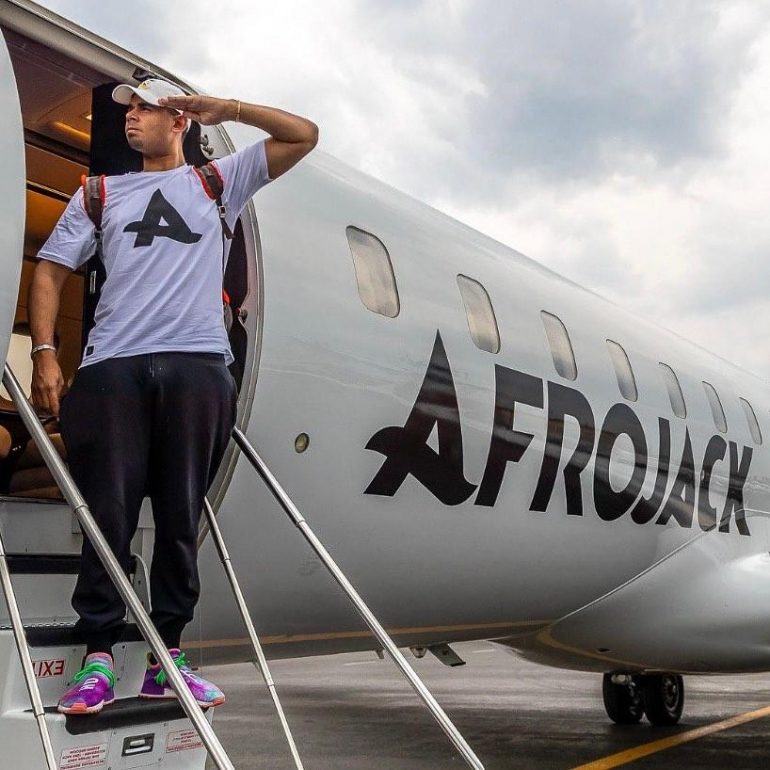 A staff of 300 catered to MBS, his lucky guests, and big names from around the world, including Pitbull, "Gangnam Style" Korean rapper Psy and DJ Afrojack. As news of Mohammed's visit leaked in a local publication, MBS and his delegation were gone, according to The Print.