No matter the turmoil in her personal life, MacKenzie Scott is going full steam ahead with her philanthropic endeavors and putting an unerasable smile on people's faces. The most recent bunch to experience heightened levels of euphoria was The Fresno Unified School District which received a whopping $20 million donation from the MacKenzie Scott Foundation. Making records of the right kind is the billionaire philanthropist, novelist, and ex-wife of Amazon's Jeff Bezos, who is now the largest donor in Fresno Unified's history.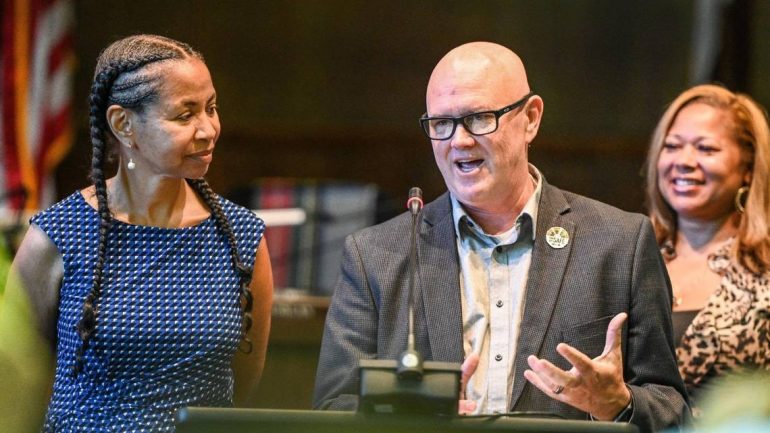 Fresno Superintendent Bob Nelson said, "I'm rarely at a loss for words, but this might be one of those times." Out of the $12 billion donated to more than 1,200 non-profit organizations, Fresno Unified is the first school district in California to receive a grant this generous and with no strings attached. The school district will be able to decide how the money is spent. "They don't tell you exactly why; they just said they've heard from multiple touch points that the work here is good and meaningful," said Nelson about the foundation, according to The Fresno Bee.

Wendy McCulley, the district's chief of Engagement and External Partnerships, shared, "The vision for the newly launched Foundation is to empower every child to achieve more." She added, "We will continue to focus on scholarships, but there's openings for us to do many, many more things now that we have 20 million."
Mackenzie Scott gifted Kansas City's Junior Achievement $1 million a few weeks ago to provide real-world learning. She pledged a whopping $39 million to Junior Achievement USA. Junior Achievement USA will receive $10 million, while 26 local Junior Achievement operations will split $28.8 million based on the evaluation of Scott and her team. Junior Achievement educates more than 12.5 million students in 115 countries worldwide.