Meta CEO Mark Zuckerberg's private jet has emitted 15 times more carbon in just two months than the average American produces in a year, according to a new report. Zuckerberg's jet, a Gulfstream G650, made 28 different trips between August 20 and October 15, burning at least $158,448 worth of jet fuel and emitting more than 253 tons of carbon. The average American by comparison has an annual carbon footprint of 16 tons, according to environmental non-profit The Nature Conservancy. The news report cited data that was compiled and posted by programmer Jack Sweeney on his Twitter account @ZuccJet which is dedicated to tracking Zuckerberg's jet and its carbon footprint. Interestingly, Zuckerberg has been a vocal supporter of climate change activism and advocated the reduction of carbon footprint to save the planet. However, the latest report on his private jet travel calls out his hypocrisy.



According to the information posted on the Twitter account, Zuckerberg's jet traveled across the United States over the last two months, making stops at Pennsylvania, Massachusetts, New York, Texas, and several other states, before returning to its base in San Jose, California. While most of the journeys were long-distance, cross-country trips, there were some questionably short flights, including an 18-mile trip on Oct. 15 and a 28-miles flight on Aug 28.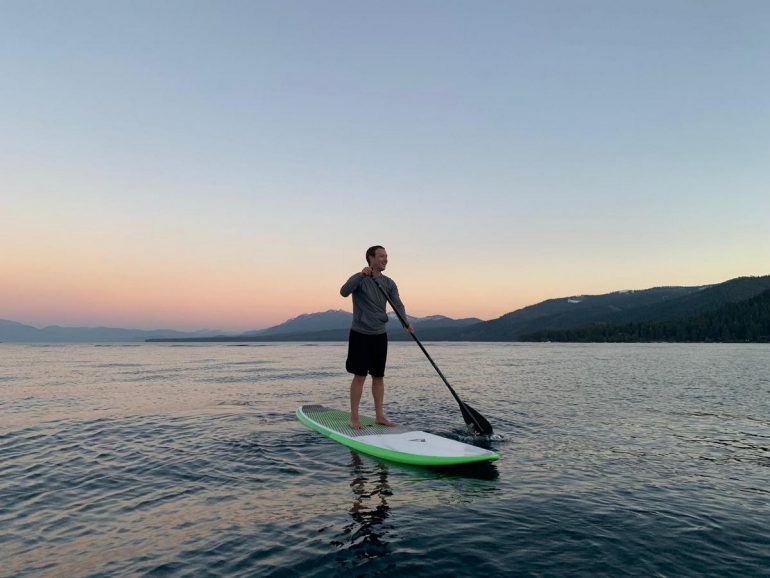 Meta has previously tried justifying Zuckerberg's use of a private jet, claiming that it is part of his "security program." It said Zuckerberg flies private due to Meta's "high visibility" and "specific threats" to his safety.

When asked the reason for setting up a Twitter account to track Zuckerberg's jet, Sweeney told Bloomberg: "I find it interesting that he tracks us on Facebook, so it's fun that this kid is tracking him back." While the explanation might sound like a lighthearted jibe, many celebrities and billionaires who have similar Twitter accounts to track their private jets fail to see the funny side of this new trend. Recently, LVMH's billionaire owner Bernard Arnault announced that his company has sold its private jet to avoid being tracked by such pesky tracking accounts. The world's third richest person said it was safer to rent a jet in the current scenario. Other billionaires, including the likes of Zuckerberg and Musk, might follow suit to avoid excessive public scrutiny.

Zuckerberg's efforts to combat climate change
Zuckerberg has been an outspoken advocate of combating climate change and has donated millions of dollars over the years to the cause. Meta recently stepped up efforts to combat climate change misinformation with its Climate Science Information Center. "Climate change is one of the most urgent issues impacting our world today, and Meta is committed to helping tackle this global challenge," the company said. Furthermore, Zuckerberg along with his wife Priscilla Chan pledged $44 million earlier this year through their Chan Zuckerberg Initiative to fund organizations to help come up with new and efficient carbon removal technologies.

Zuckerberg's Gulfstream G650
Meta CEO, like many other billionaires and celebrities, uses a Gulfstream G650 as his private jet. According to one of Meta's fillings, the jet is "indirectly and wholly owned by Mr. Zuckerberg and operated by an independent charter company for business and personal travel by Mr. Zuckerberg." The Gulfstream G650 is a large business jet that has been around since 2012 and the company had delivered more than 400 units of the aircraft by 2019.

When it was launched, a new Gulfstream G650 carried a $64.5 million price tag, which increased to $73 million by 2014, thanks to its demand. The aircraft can carry anywhere from 11 to 19 passengers depending on the cabin configuration. The G650 has a cruise speed of Mach 0.85 to 0.90, with a maximum speed of Mach 0.925 and a range of up to 7,000 nautical miles.