A zoomer, a first lady, and a modern-day Princess Diana – these are just a few ways to describe Angela Lavinia Valbonesi, the 25-year-old First Lady of Ecuador. Married to the pragmatic and historically young President Daniel Noboa, 35, Angela, a nutrition influencer, shares a son with her husband and is expecting another child.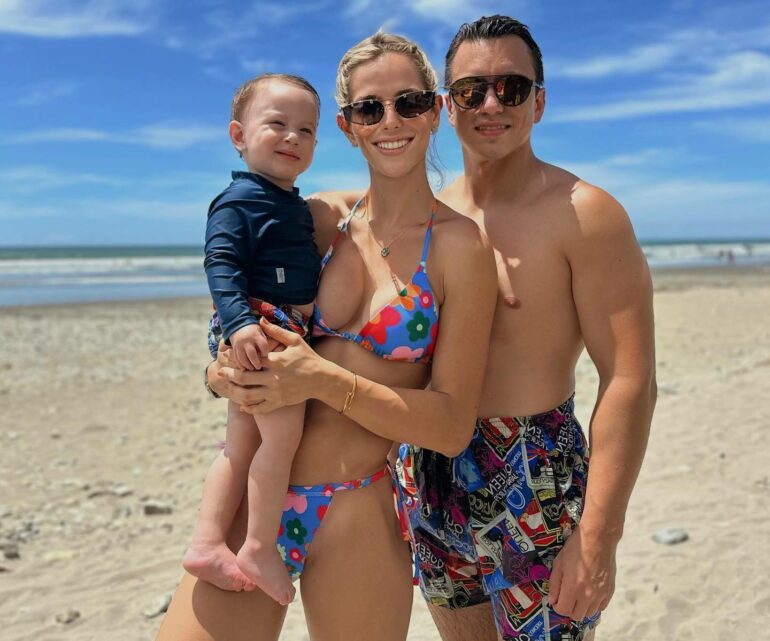 Her Instagram account chronicles her life's journey, from being an incredibly fit young blogger focused on daily life, fitness, family, and fun in the sun, to adopting a more composed demeanor as the First Lady. Her once prominent six-pack abs have been replaced with photos reflecting her service-oriented role. Fashion, while still present, has given way to philanthropy, and her style has evolved gracefully.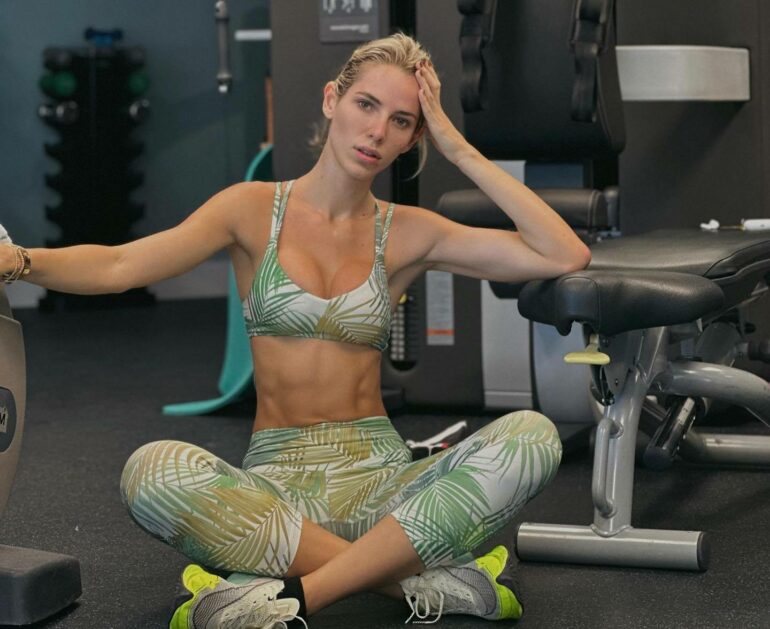 Who is Angela Lavinia Valbonesi?
An only child, Angela was born in Chone to an Italian father and raised in the unspoiled paradise of the Galapagos Islands, which likely inspired her commitment to a clean and healthy lifestyle. This also explains her affinity for beaches and azure blue waters, a recurring theme on her social media. As a clinical nutritionist, model, and influencer, Angela has amassed more than 439,000 followers on Instagram and close to 209,000 on TikTok.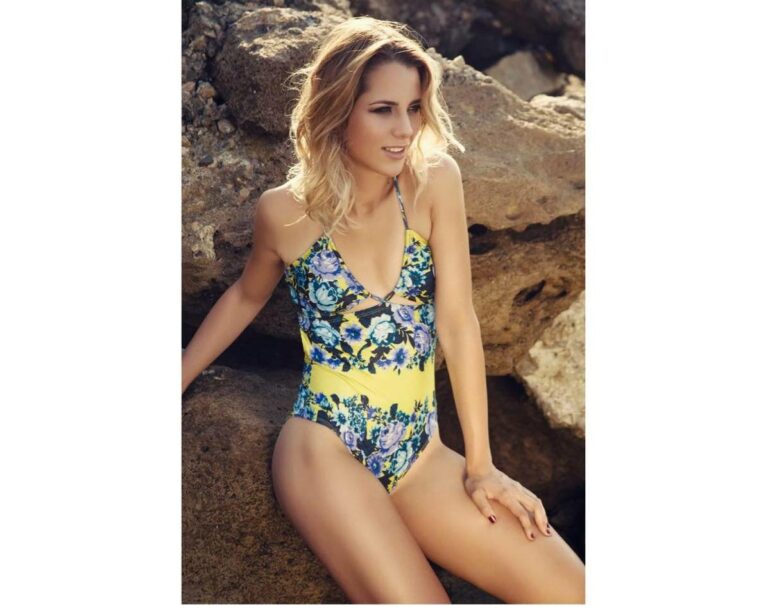 After battling body image issues as a teenager, she pursued nutrition, which led her to open a fitness center in Tampa, Florida, and the healthy dining establishment Green Deli in Guayaquil. The Green Deli's 'First Lady Smoothie' sold rapidly in the weeks leading to the run-off election, capitalizing on her significant online following. Angela, now a mother of two, is gearing up for her new role as the First Lady, set to begin when her husband is inaugurated on November 25th.

A Presidential partner-
Angela is the second wife of President Daniel Noboa, whom she met in 2019 as his personal nutritionist. Their relationship blossomed, leading to their marriage in August 2021. Noboa, who began his political journey in 2021, comes from a background of immense wealth, being the heir to a lucrative banana plantation fortune. His father, Álvaro Noboa, is Ecuador's richest man, predominantly due to his banana business, the country's main trade. Forbes magazine estimates the Noboa family's assets in Fruit Shippers Ltd at around $300 million, with Álvaro claiming a combined wealth of over $1 billion.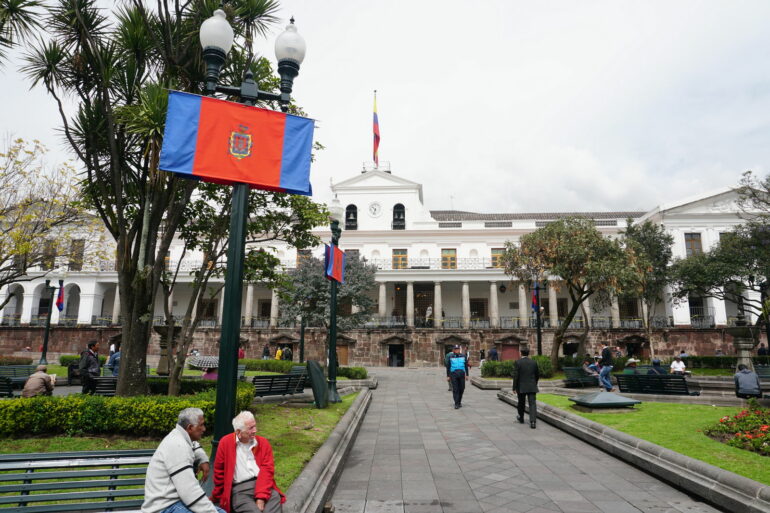 A palatial home-
The Noboa family is preparing to move into the Carondelet Palace following the President's inauguration on November 25th. This historic residence, dating back to around 1570, is not only a symbol of colonial elegance but also the seat of administrative power.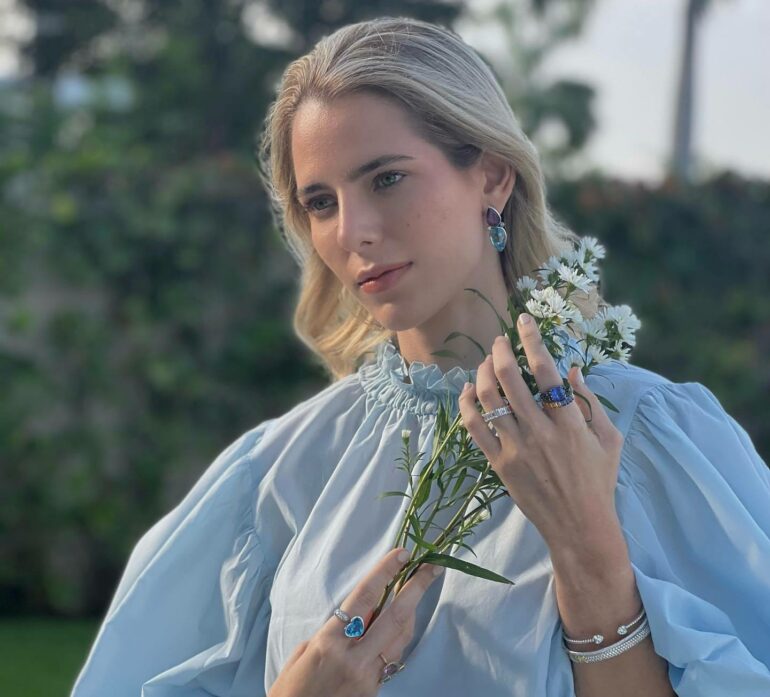 Angela's sartorial choices rivals' royalty-
Angela's fashion sense, which she regularly shares with her followers, bears an uncanny resemblance to the styles of the British Royal Family, including Kate Middleton and Princess Diana. While she doesn't explicitly flaunt luxury labels, her collection boasts prominent brands like Bottega Veneta, Chanel, Dior, Tods, and Tory Burch.

Her stylist, Alex Magary shared, 'The iconic reference that I use most frequently is Diana Spencer, and often my question is, is this something Diana would wear today? Her wardrobe was always appropriate, but she was not afraid to include unconventional prints or combinations.". She added, 'Apart from Diana, with Lavinia, we manage a mood board which we feed with inspirational images of Kate Middleton and Carla Bruni.'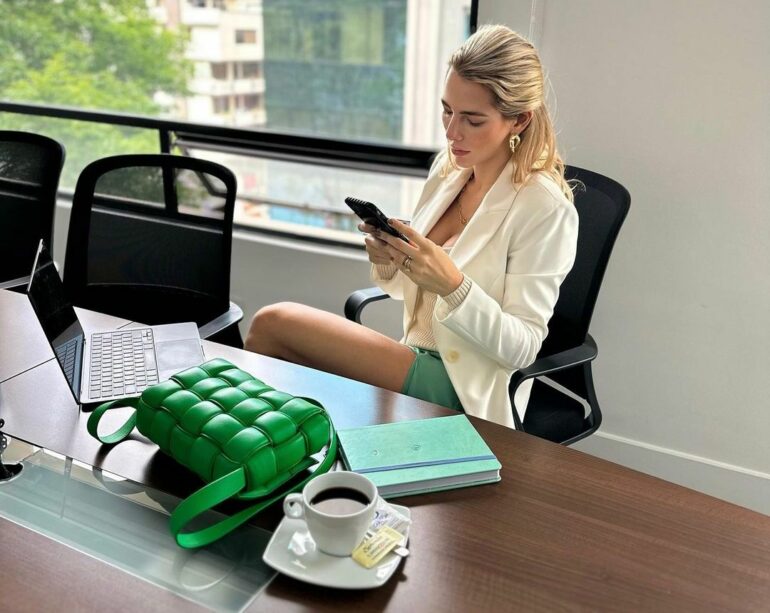 The Future as First Lady-
As the First Lady, Angela is set to embrace charitable roles and is already deeply involved in her husband's presidential campaign agenda. She is keenly working towards the vision of a new Ecuador, focusing on vulnerable communities and children. The world may soon see her passion for health and wellness translate into impactful initiatives or policies. Angela, already a star in her own right, is poised to shine even more brightly in her upcoming role as Ecuador's First Lady.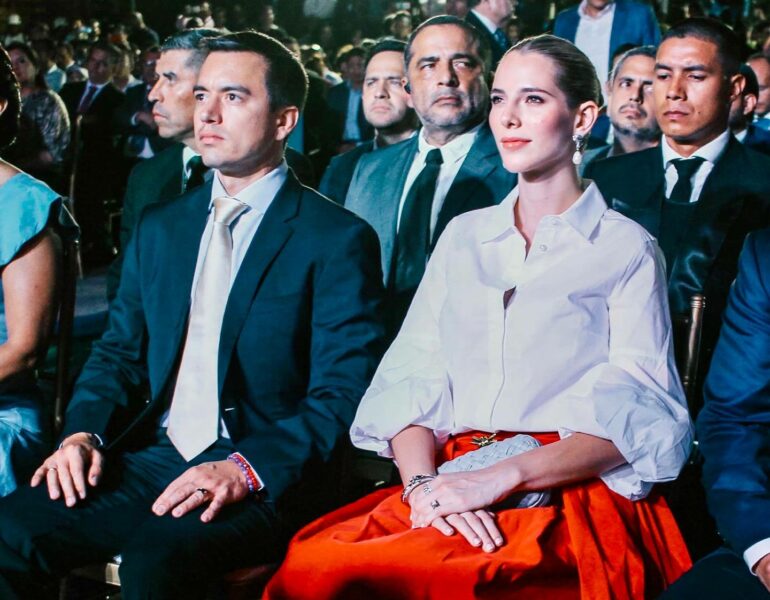 She posted a video of her husband taking on his role as the leader of the nation, 'Today the new President of Ecuador, Daniel Noboa, received the credential that enables him to exercise that position. I am filled with emotions and mixed feelings because I know for sure that better days are coming for our country. I know without a doubt that my husband will make a change; I know he will build the New Ecuador that we all deserve. What a privilege and honor to serve our country." First Lady Angela Noboa will indeed be an imperative part of the plan in making this dream come true.