Compassionate and curious, that's how Rory Gates was described by his mother Melinda French Gates to the world. The world does know a bit of the Gates gals, but anything Rory-related is only through the parents, Instagram posts, or interview excerpts. The high-profile wedding of Jennifer Gates to equestrian Nayal Nasser also got her two Gates siblings in the spotlight, which they successfully avoided until now, especially after the announcement of their parents' split. Rory, 21, leads a reserved life with private social media accounts, an obsession for puzzles, and is the apple of his Microsoft mommy's eye.



He was born on 23 May 1999 in Seattle. Rory John Gates grew up in a massive mansion dubbed Xanadu 2.0 with his two sisters, Jennifer Katherine Gates, three years older than him, and Phoebe Adele Gates, three years younger. Let's learn a bit more about the man who one day may lead Microsoft.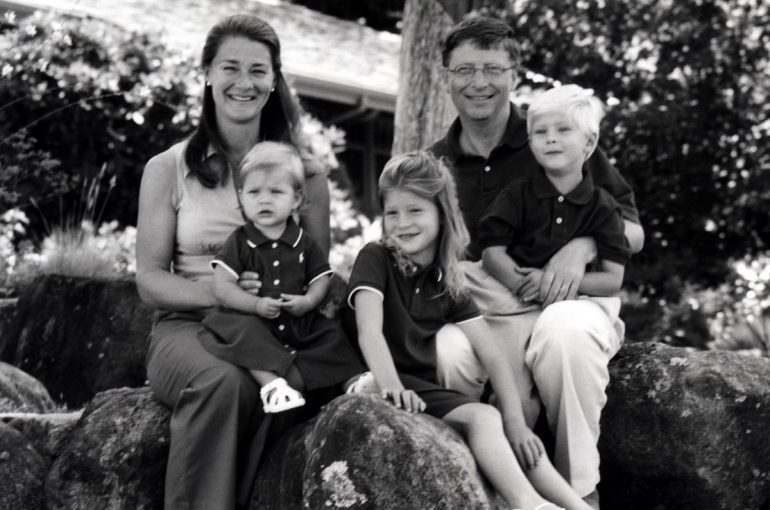 Early years:
Rory, the second child, grew up with two sisters and mostly had his mom around with dad Bill working 16-hours a day. No wonder he grew up to be a staunch feminist. Melinda Gates doesn't shy away from bragging about his son's endearing qualities with being an advocate of women's equality being the most favorite of them all.

Growing up Bill and Melinda Gates gave their kids a dream house. Nicknamed Xanadu 2.0, the ultra-luxurious $150 million lakefront mansion in Washington had just about every amenity that one could imagine including a trampoline room, a pool with an underwater sound system, and its own artificial beach with sand that was flown in from the Caribbean islands.

While the 66,000 square feet mansion had anything and everything when it came to pampering. Bill and Melinda made sure the kids observed their set of rules, they had no access to cell phones till the age of 14 and in spite of having all the wealth in all the world, they had to wash the dishes every night. According to SCMP, in an interview with Rolling Stone magazine, Bill Gates revealed that his family actively participates at church. "We've raised our kids in a religious way. They've gone to the Catholic Church that Melinda goes to, and I participate in," he said. He also explained that his philanthropic work is primarily to reduce inequality globally, a cause the kids, especially Rory, have picked up from his parents.

Their strict and disciplined upbringing resulted in a ban from using mobile phones until he and his sister were 14. Even when they got their gadgets, it was with a rulebook; phones were forbidden at the dinner table, and screen time was limited.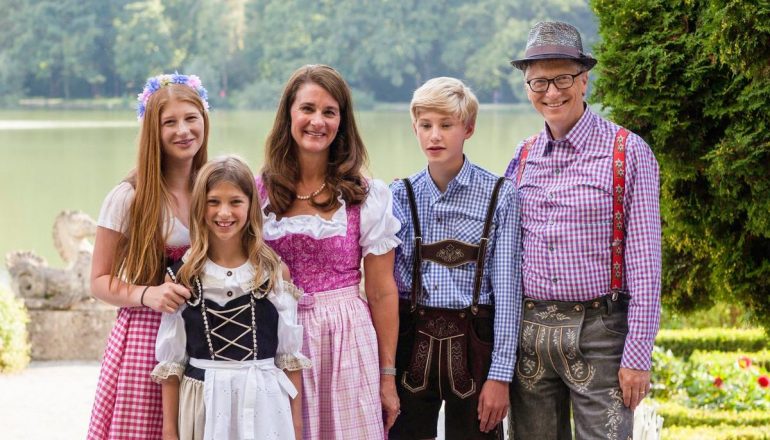 Bill Gates told Mirror, "We often set a time after which there is no screen time, and in their case, that helps them get to sleep at a reasonable hour. You're always looking at how it can be used in a great way – homework and staying in touch with friends – and also where it has gotten to excess."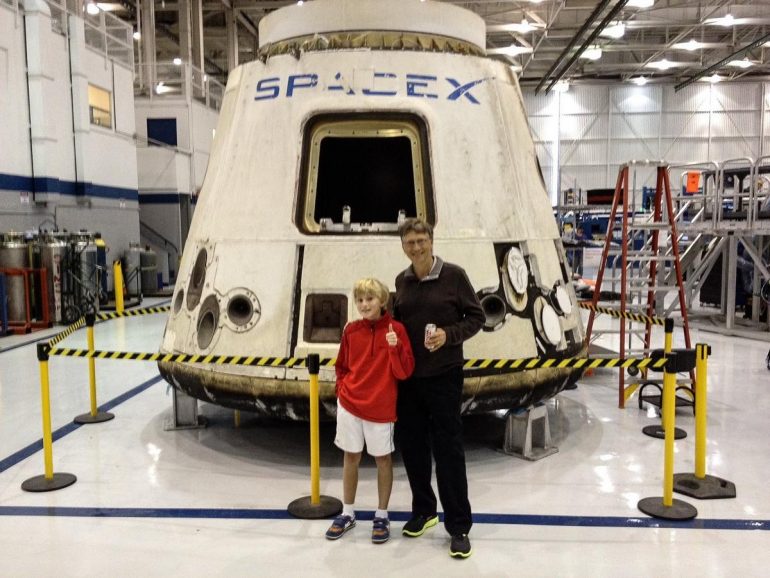 Education:
Rory attended Lakeside School in Seattle, Washington, like his dad and sisters, followed by a bachelor's degree at Duke University, just like his mom. He earned a degree in Computer Software Engineering and Economics. His educational journey then took him to Fuqua School of Business, where he got his MBA degree. Mom Melinda can't stop gushing over the man Rory is turning out to be. From his career choices to his nature, she thinks of him as a perfect 10. Melinda earned two degrees in computer science and economics at Duke University, calling her time spent there "some of the best years of my life."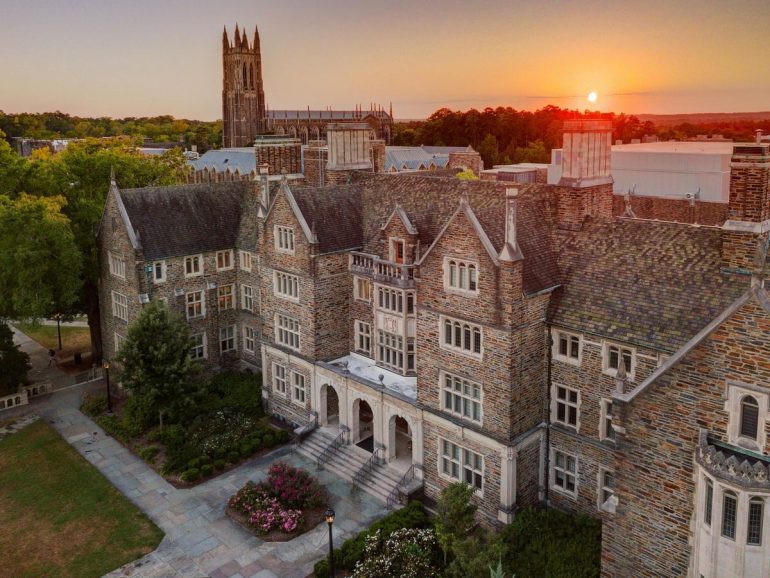 They displayed this appreciation in the form of a $20 million endowment gift to Duke University by launching a pioneering academic program expanding teaching and research across traditional disciplinary boundaries. "Bill and I hope that our gift will ensure the best and brightest students have access to an outstanding university experience without regard for economic status," said Melinda Gates on the Gates Foundation website. "Some of the best years of my life were spent at Duke University, and I look forward to sharing that experience with other young people through this gift."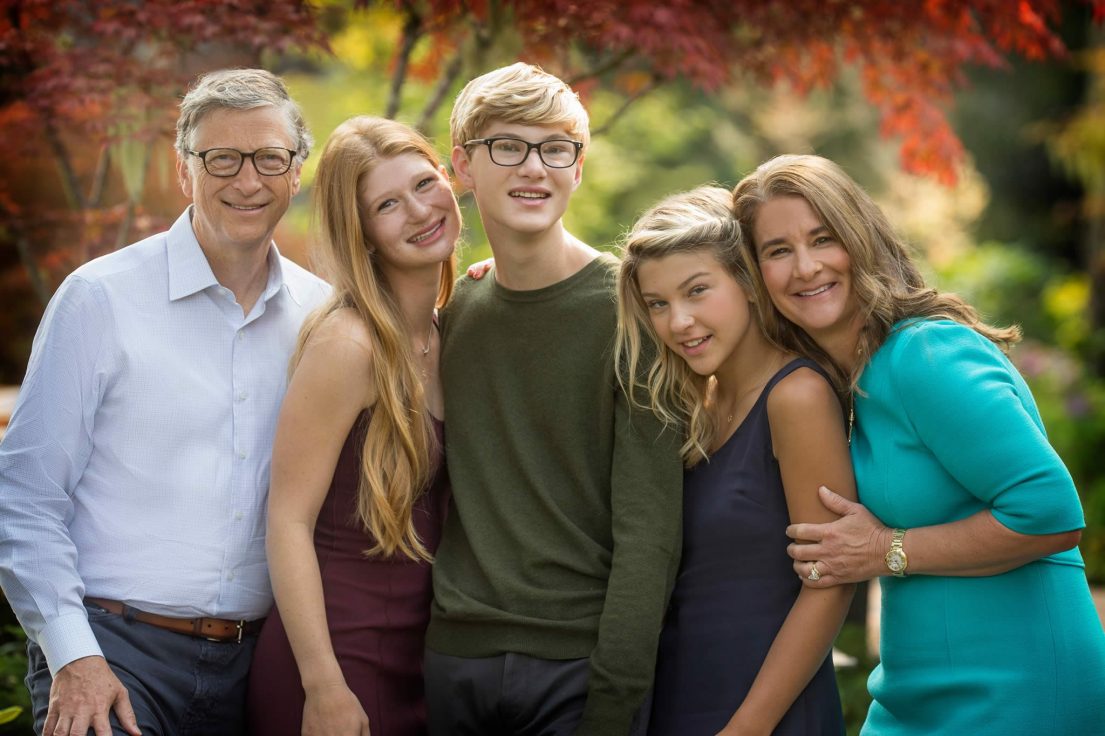 Career and Chicago:
Before Covid-19 and news of the most expensive divorce in history hit the world, Bill Gates' and his family had plans to move to Chicago as Rory John Gates Enrolled in the University of Chicago in 2018. Rory is set to join the University of Chicago for the Class of 2022 in the Fall. While Bill and Melinda Gates have decided on a paltry inheritance for their three children, it doesn't mean the son of the fourth wealthiest man in the world doesn't live like a prince. Melinda has expressed her desire to increase their kid's inheritance, time will tell if Rory gets millions or billions.
Gates' son has been spotted scoping out U. of C. recently. Looks like he picked a school. https://t.co/FLkRD6BEww

— Sam Cholke (@SamCholke) April 30, 2018

Meanwhile, to help his son achieve his huge goals, Bill Gates has invested in a five-bedroom single-family home in Chicago's Hyde Park neighborhood. The Chicago Tribune reports that Christopher Carletti—a Seattle-based attorney the represented the family in a previous real estate transaction—is listed on the home's deed. The Hyde Park property is several square feet shy of his childhood home spanning only 3,000 square feet. It featured a brick facade, two rear-facing terraces, and a detached three-and-a-half-car garage. It was reportedly purchased for $1.25 million for its proximity to the University of Chicago.

His bond with mom Melinda:
Being a mommy's boy is not an attractive quality, but when it turns you into a feminist who understands how a woman's world works, it's a jackpot. Though known to be single, the second-generation Gates man has earned quite a reputation thanks to his mom's praises in her interviews. Via an Instagram post on Rory in 2017 she gave the world a peek into the enigma that he was. Melinda wrote, 'When my son Rory was born, I spent a lot of time imagining what this little person would be like and who he would be as he grew up. Now, as we near his 18th birthday, I have my answer. Rory is compassionate and curious. He's a great son and a caring brother. He's inherited his parents' obsessive love of puzzles. And one of the things that makes me proudest: Rory is a feminist.

As he goes out into the world, I feel more optimistic than ever about the future his generation will build.' In another interview, mom Melinda shared an endearing incident involving Rory, which made evident that the only son of the richest philanthropists in the world does not adhere to stereotypes and is more like them than we know. She shared with time, per Global Citizen, "There is one memory in particular that I hold in my heart. Two summers ago, Rory and I took a trip to East Africa — just the two of us — to see some of the work our foundation is doing in Malawi. While we were there, I met with a group of men working to shift gender norms in their community. They spoke with pride about how they were bucking tradition by sharing household chores with their wives, co-managing their finances and making big decisions together. They were also trying to persuade other men in their village to adopt the same approach in their own homes."

She added, "I was impressed. I thought that, in many ways, what these men were doing was extraordinary. Rory respectfully disagreed. He told me he thinks that standing up to unfair norms is nothing more than exactly what men everywhere should be doing. Yes, he recognizes that the more entrenched the norms, the more courage it takes to confront them. But he also believes that it's a universal responsibility and one that he's already striving to uphold in his own life. For these reasons and more, I'm proud of my son."

What the future holds:
Unlike his equestrian sister Jennifer and ballet-loving wannabe actor Phoebe, Rory is the most scholastic of the three and in all probability is gearing up to head Microsoft in the next few years. While the family claims he is still studying, speculation is rife that Rory is interested and qualified to continue the legacy that Bill Gates started. With his philanthropist ways set (he started at a very young age, donating a part of his pocket money) and an Ivy League education, the future of Microsoft looks…roaring!