Bill and Melinda are superstars, the wealthiest people in the world, and we all know what they like and the incredible work they do (together and individually). We now know a great deal about their eldest daughter Jennifer Gates who recently tied the knot in a lavish ceremony with Egyptian equestrian Nayel Nassar. Rory Gates, their only brother, has a great interest in cinema and is gearing to be an actor.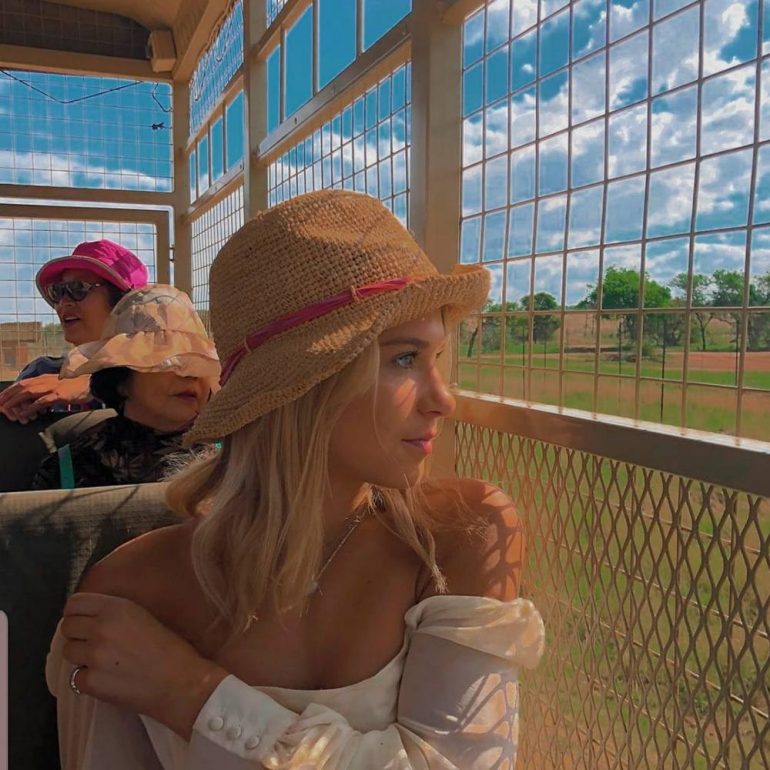 But what about young and pretty Phoebe? Is that all she is, or is there more to her? Is she more like mommy Melinda or dad Bill Gates? The teenage daughter of one of the most richest and influential parents lives in her family home. She is interested in becoming a professional dancer and a singer and shares an interest in the film industry because of her actor brother. In an interview with Vanity Fair, mommy Melinda described raising Phoebe with sound values as her most outstanding achievement. Let's learn more about the youngest daughter of Bill and Melinda Gates, who loves to stay out of the limelight, but for how long?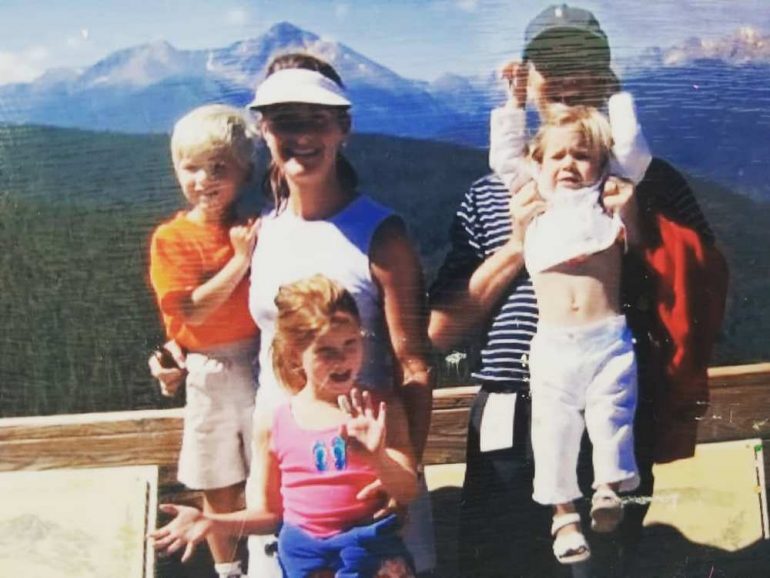 A childhood like no other:
Born on September 14, 2002, in Bellevue, a suburb of Seattle, Washington, the 19-year-old old currently lives in her parents' gem-of-a-property, the $125 million lakefront eco-mansion nicknamed Xanadu 2.0. The Gates kids grew up in a home that features a trampoline room, an artificial beach with natural Caribbean sand. The house also flaunts an artificial stream with pretty little real fish and an indoor swimming pool. Living in a mansion stuffed with the niceties of life doesn't mean these kids were spoilt at all. The kids have been raised in surprisingly modest ways. The power couple ensured the kids shared the housework, and washing the dishes together almost every night was practically a Gates family tradition.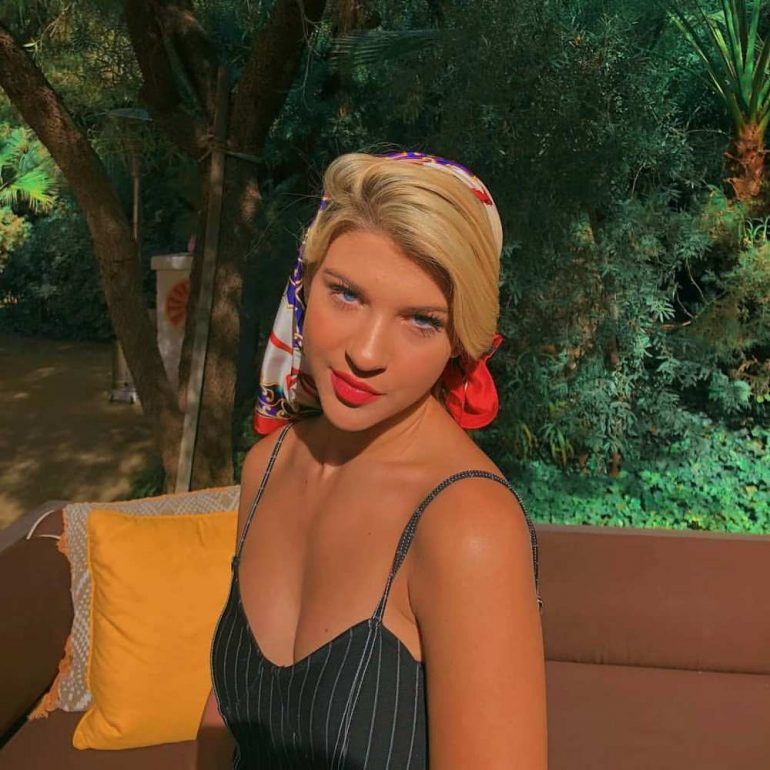 The influence of art and music:
Bill and Melinda's kids attended their father's alma mater, Seattle's private Lakeside High School. Phoebe was an aspiring ballerina and took this role seriously enough to enroll at the Professional Children's School in New York City. She also studied at The School of American Ballet at the famed Lincoln Center for the Performing Arts and the prestigious Juilliard School.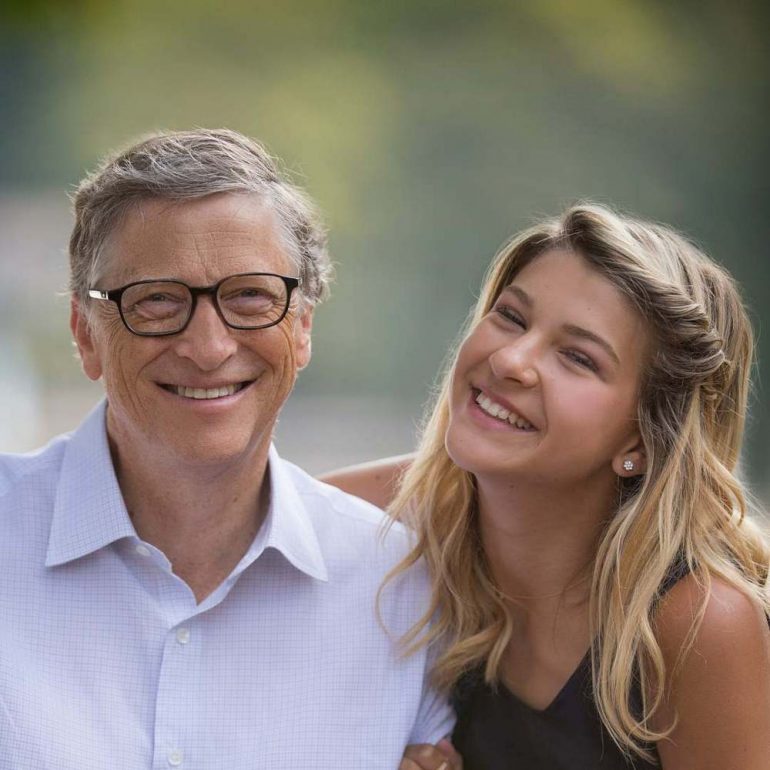 A lot like Bill:
Though the girl has been raised primarily by her mother owing to her perpetually busy daddy, Bill certainly played an influential role in her life. She is a lot like him, from books to computers. There's a lot more in common between Bill Gates and his youngest daughter compared to the older kids. Gates even shared a hobby the centibillionaire shared with his daughter Phoebe—reading. He also lets her use his platform to share thoughts on the John Green novel Turtles All the Way Down.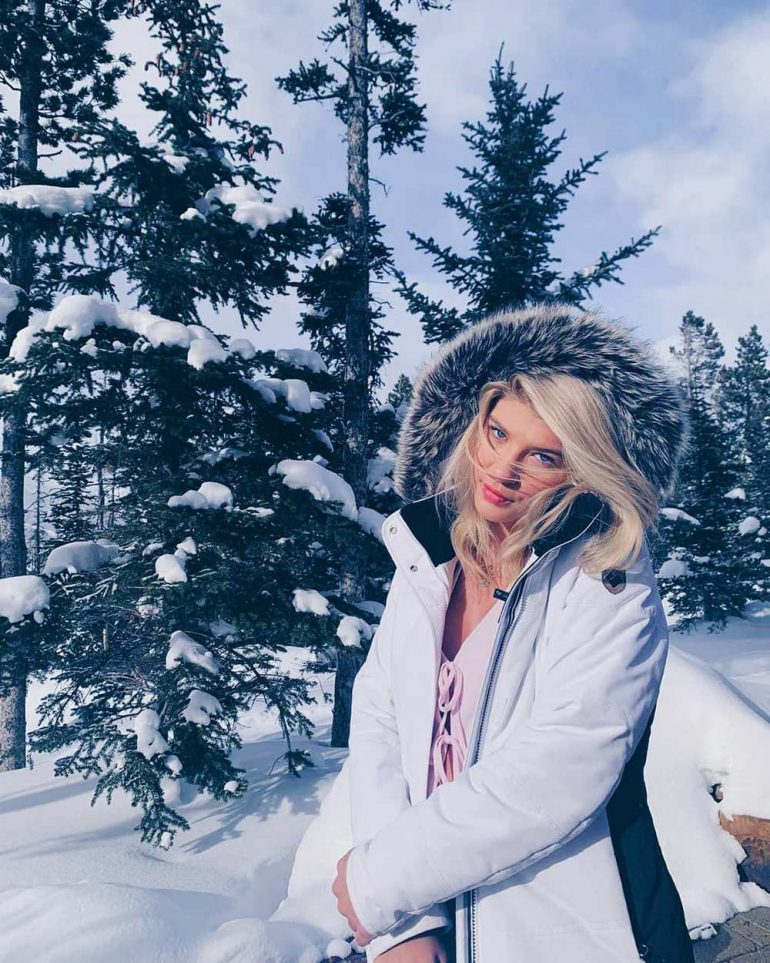 He wrote in an Instagram post with a heartwarming picture of the two, 'My daughter Phoebe and I love reading all kinds of books and are big fans of @johngreenwritesbooks. We both couldn't put down his new novel, "Turtles All the Way Down," which tells the story of a young woman who tracks down a missing billionaire. Here's what Phoebe had to say about the book: "For years I have been a loyal John Green fan—devouring his novels in the back of coffee shops, while traveling, and curled up on my couch. Something about the imagery of his books makes me get caught up in the fantasy of his stories, but "Turtles All the Way Down" hit closer to home for me than the rest." Bill also made his first public appearance after the divorce announcement with his youngest daughter Phoebe, and her boyfriend, at Nobu in Manhattan. He turned up with five cars and loads of security. Phoebe looked chic sporting a short polka dot dress and sneakers.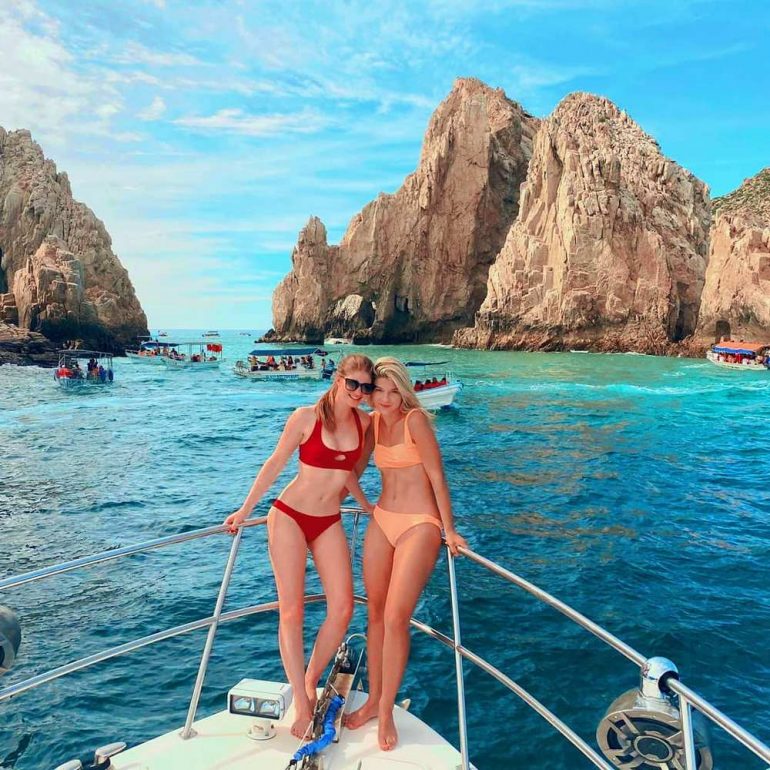 A special bond with sister, Jennifer
Though Jennifer moved out and has recently got married, there is no denying the sisters share a powerful bond. While Phoebe has always maintained a low profile on social media, Jennifer is more active on social media. She wished her younger sis a happy 18th on September 14, 2020, in an Instagram post, "Happy birthday to you @moonstarsandshine! How lucky am I to have the most intelligent, charming, radiant, charismatic sister! Wishing you the best day from across the world!"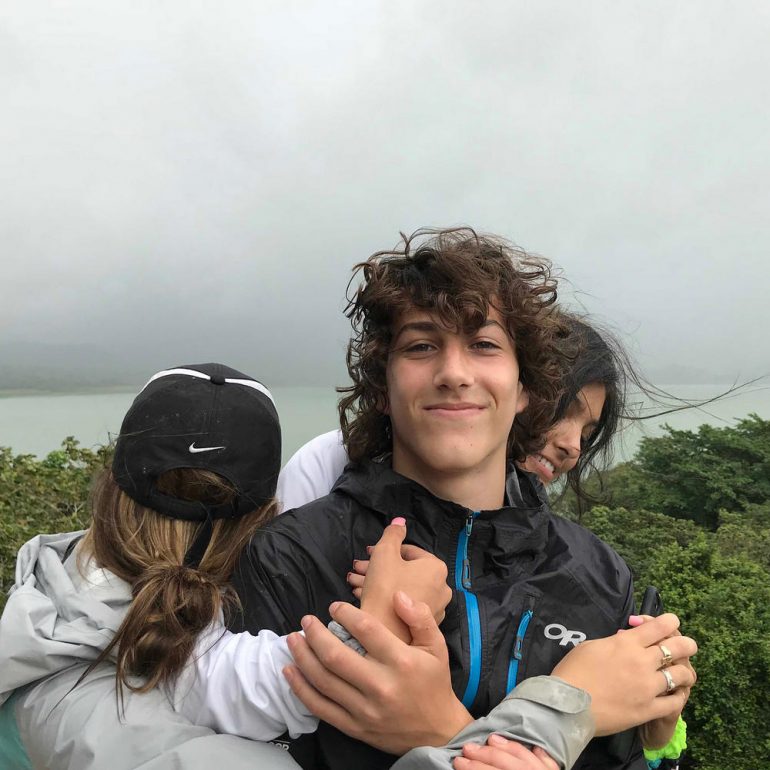 Her beau Chaz Flynn:
The young couple is thought to have started dating in mid-2019, and Phoebe often shares images of them on her Instagram. Flynn is also from Seattle and attended Lakeside School. The young couple loves traveling, and it was the one thing they missed doing most during the pandemic.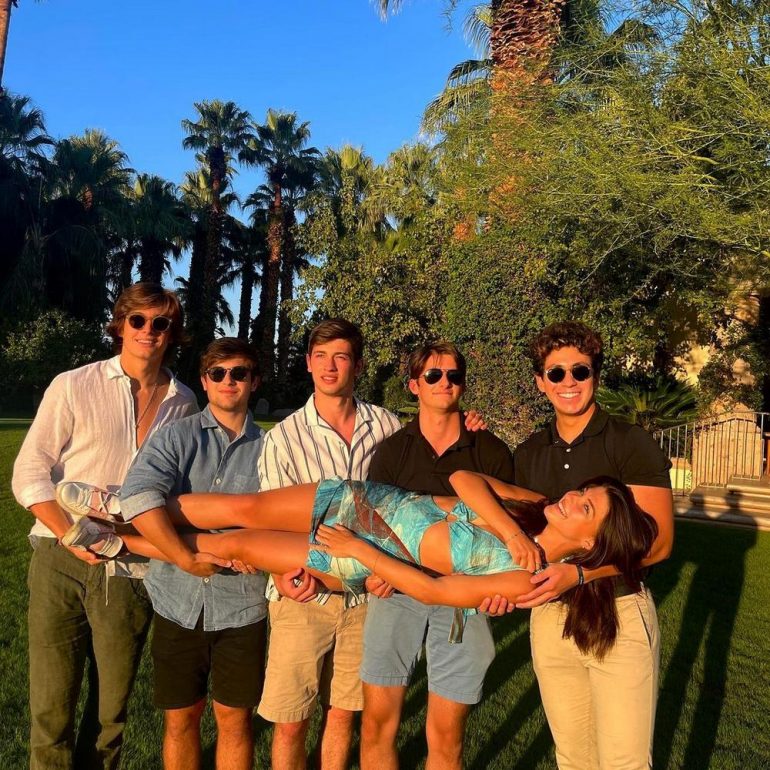 It looks like Bill and Melinda approve of Chaz, who was spotted disembarking the private family jet and lunching with Bill Gates and girlfriend Phoebe. The secretive Phoebe took to Instagram to share a post on Flynn's birthday. She wrote, "Happy birthday, my love," where she was seen kissing Flynn while enjoying a pool date in blue swimwear.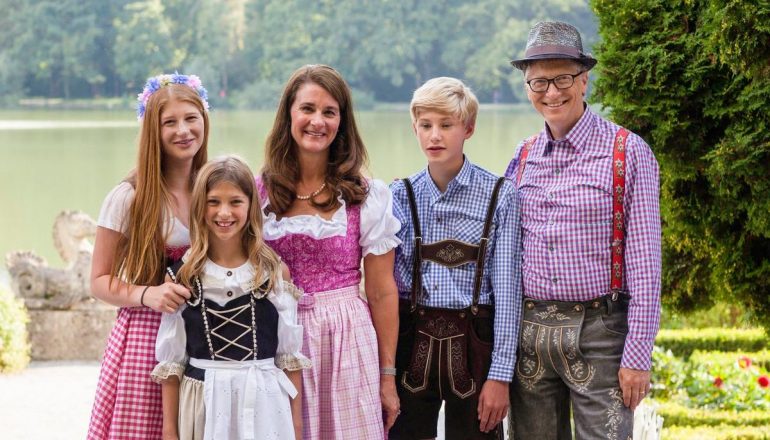 The divorce of Bill and Melinda Gates:
Phoebe Gates played a crucial role in her parent's divorce or rather the delay of it. Melinda has had a separation in mind for years, but the couple wasn't up for parting ways till all their children were adults. According to Business Insider, "The decision to part ways appears seems to be linked to their youngest daughter, Phoebe, turning 18 years old. "It's absolutely because their youngest child is graduating from high school, and the idea was that they stayed together through that."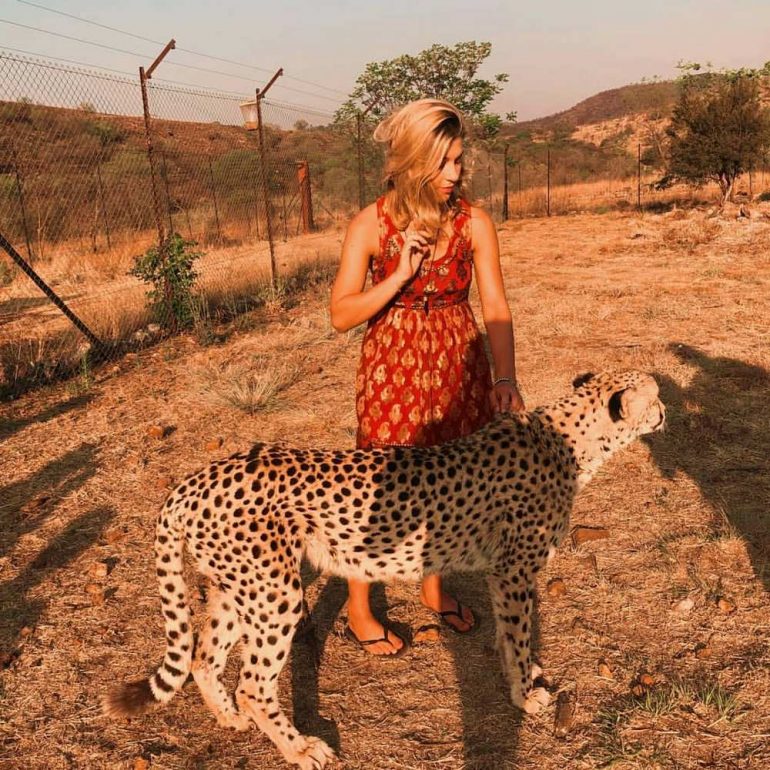 Her many holidays and adventures:
Her Instagram profile highlights past trips and other exciting places with her BFFs. Seen in several posts is her friend Mimi who she appears to be close to and travels extensively with. The teenager has enjoyed Christmas in Cabo with Jennifer Gates, and is often seen taking an adventurous hike with friends.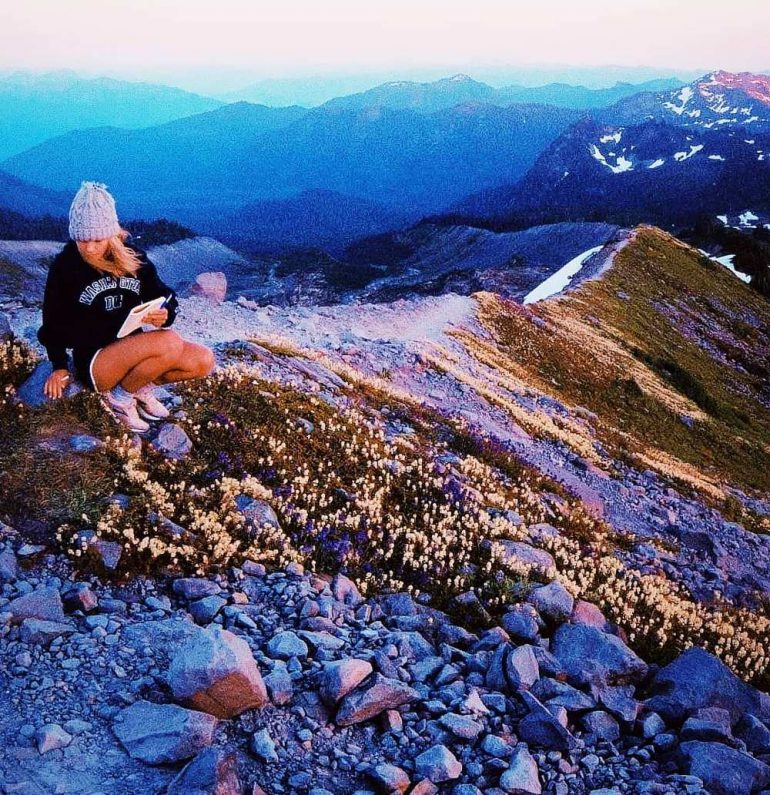 The nature-lover chose to ring in 2020 by exploring the bounties of nature, as seen here on the Instagram post. Her several trips with friends have taken her to the lengths and breaths of the world from Hood canal to Peru. She enjoyed her time by windsurfing in Kenya, diving into the natural waters, and exploring the wildlife but not without stressing animal protection (as expected of Bill and Melinda Gates's child). Her adventures also include a post where she lets loose by paragliding in the hills.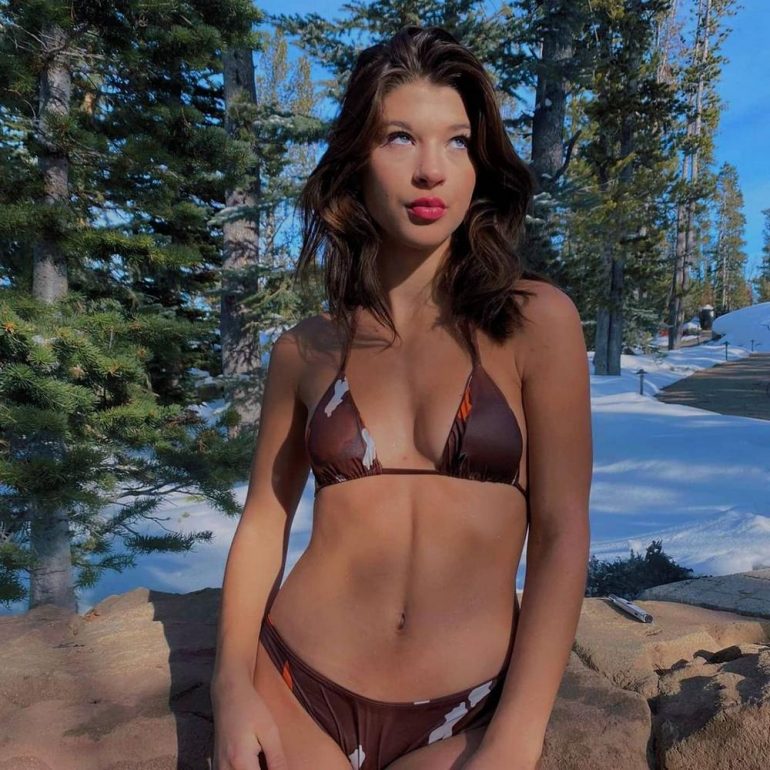 She will inherit millions or maybe even billions…
Earlier, Bill Gates had set a paltry sum of $10 million as an inheritance for each of their three kids from their vast fortune of $130 billion. He said, "It's not a favour to kids to have them have huge sums of wealth. It distorts anything they might do in creating their own path." The divorce between the high profile couple changed all that, with Melinda wanting to increase their inheritance.