"I'm not a princess. My mother is, not I. I am the niece of a head of state. And with this status, I have some representational duties – nothing very constraining or very exceptional." That's Charlotte Casiraghi, a matter-of-fact person, clear-headed, royal, but no princess. Charlotte Casiraghi monopolizes the current spotlight owing to two things that are incredibly close to her heart- horses and Chanel! Now, who could've imagined we would see this unfurl on Chanel's runway, but it did, and there wasn't anyone better than Charlotte to do the honors. The Monégasque model, socialite, and famed equestrian is the maternal granddaughter of American actress-turned royalty Grace Kelly who became Princess of Monaco by marrying Prince Rainier III in April 1956. We are here to decode her life, likes and dislikes, and how she managed to nearly-gallop a horse in an haute couture show:



Early Life:
On August 3, 1986, Charlotte was born to Princess Caroline and her second husband, Stefano Casiraghi, in Monaco. Despite being eleventh in line to the throne (held by her uncle Prince Albert), Casiraghi is a miss, not a princess. Her parents did not bestow her with any title to keep her away from the demands and tribulations of a modern monarch's life. Charlotte lived a life of comforts with two brothers, Andrea, older by two years, and a year younger Pierre, in the tiny Mediterranean principality ruled over by her grandfather, Prince Rainier. Life took a tumultuous turn for the family when her father was killed in a boating accident.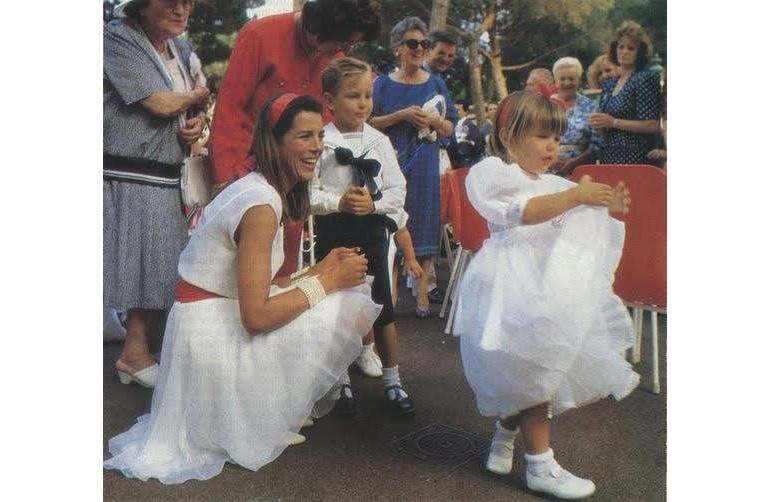 Speaking to L'Observateur de Monaco, Charlotte said, "Anxiety and existential anguish are part of everyone's life. My personal experience has been of sad events, such as my father's early death, but these are things that happen to everyone, no matter where he comes from." She continued, "Loneliness, I felt it early enough, adolescent, and this is what prompted me to introspection, especially since I had a temperament that inclined me to analysis. I think this is more a matter of my personal sensitivity than of the fact that I come from a family indeed a little particular."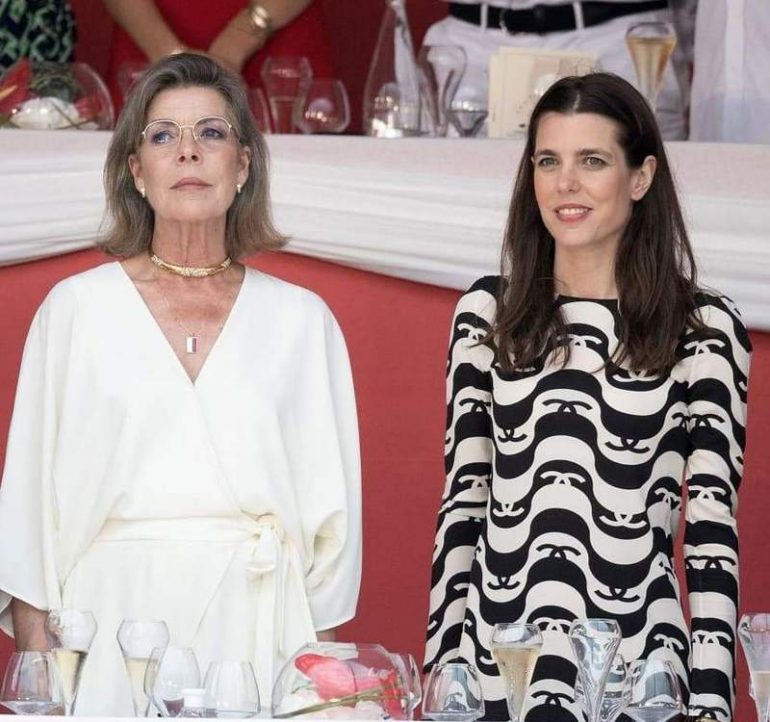 Her mother, Princess Caroline, fiercely guarded their private lives moved the family to the Midi village of Saint-Rémy-de-Provence in France, shielded from the public glare and ever-intrigued press. Almost nine years after the tragic accident, the family was complete when Princess Carline remarried Ernst August, Prince of Hanover. Charlotte gained not only e stepfather and two more brothers with this union. Only six months after the nuptials, Charlotte finally got a half-sister, Princess Alexandra of Hanover. Casiraghi is one of the godmothers to her sister. The family then moved to the Parisian suburb of Fontainebleau. This is where Charlotte met with renowned French equestrian and Olympic champion Marcel Rozier and trained under his son to excel at junior and Amateur class show jumping competitions.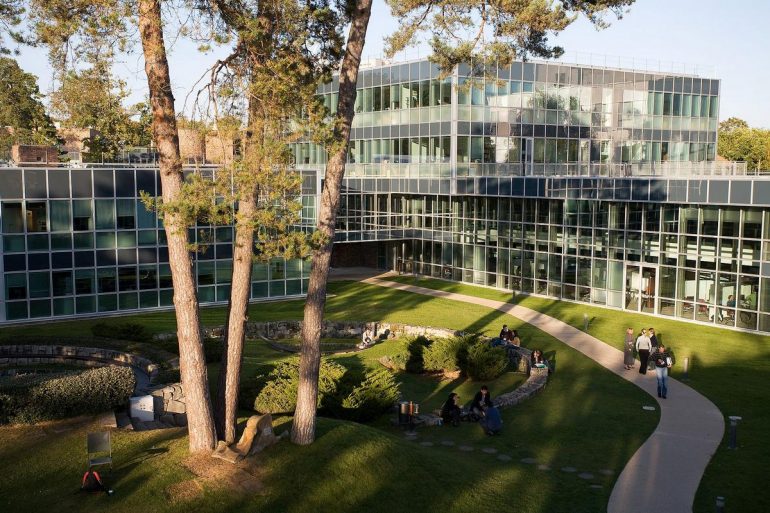 Education:
Charlotte attended the École de la République (state school system) in Saint-Rémy-de-Provence along with her brothers. She then attended Lycée François-Couperin, in Fontainebleau. Lycée is a three-year course of further secondary education for children between 15 and 18. Casiraghi earned a License of Philosophy (B.A.) from the University of Paris IV: Paris-Sorbonne in 2007. Currently, she is the co-founder and president of The Philosophical Meetings of Monaco.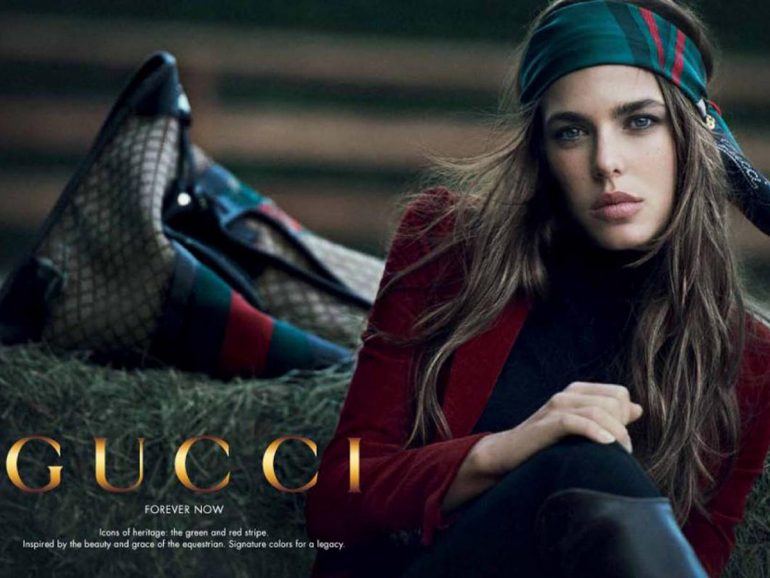 What does this real-life princess do?
Some royals rule, some who drink and drool, and then some like Casiraghi who model, read, write, create films and manage to create an impact in the equestrian arena. Charlotte had an incredibly private childhood wholly hidden from the press and public. By 27 years of age, all that changed, and she became a followed public figure, synonymous with high fashion when Casiraghi became the official ambassador for the equestrian collections of Gucci. Her tryst with Gucci continued as she was chosen to be the Face of Gucci Cosmetics in 2014. Casiraghi is known for her uncanny resemblance to stunning mother Princess Caroline of Monaco. She shared her beauty tips with Glamour and said, "To have a natural, healthy glow, you need to spend as much time as you can outside—if you stay locked up in an office, it can take a toll on your mind and body. Personally, fresh air and exercise help me stay healthy and make me feel great!" Just don't forget the sunscreen!"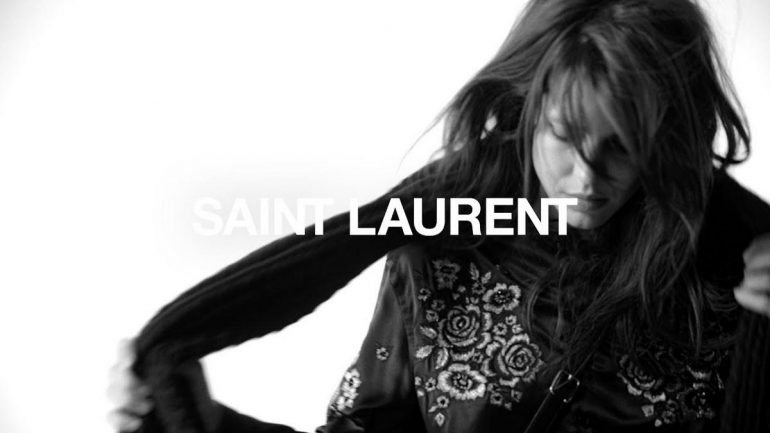 The fashion scene saw Casiraghi make an appearance yet again for Yves Saint Laurent's campaign for its Fall 2018 collection. But it's her association with Chanel in 2020 that grabbed maximum eyeballs. The accomplished equestrian penned a book in 2018 titled Archipelago of the Passions.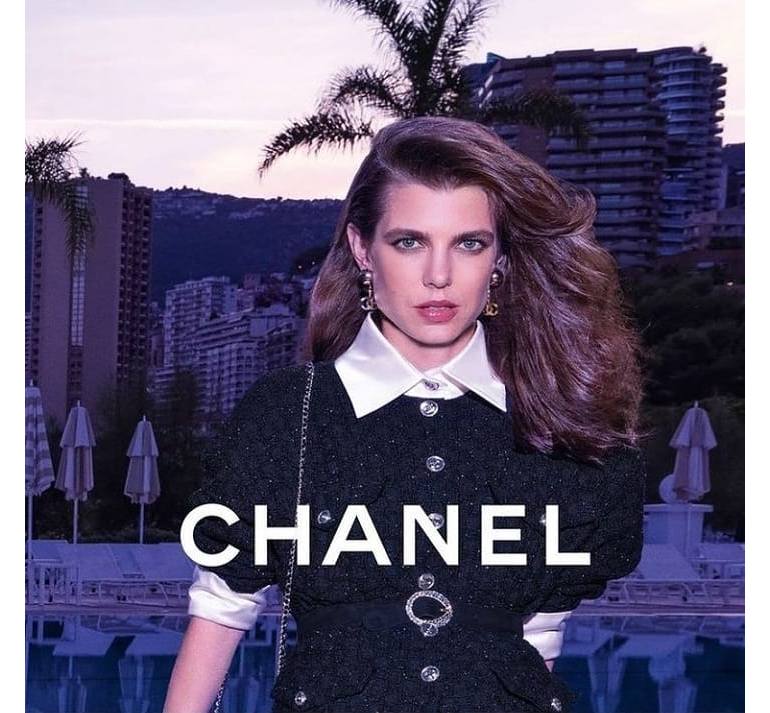 Her passion for horses continues to this day. Charlotte assumed the role of honorary president of the Global Champions Tour (now the Longines Global Champions Tour) in Monaco in 2010 but reduced her participation in the Longines Global Champions Tour to Monaco only. She also founded Swoon Productions, which focuses on equestrian films. Over the years, Casiraghi has graced the covers of foremost fashion magazines like French Vogue, Elle, and Marie Claire.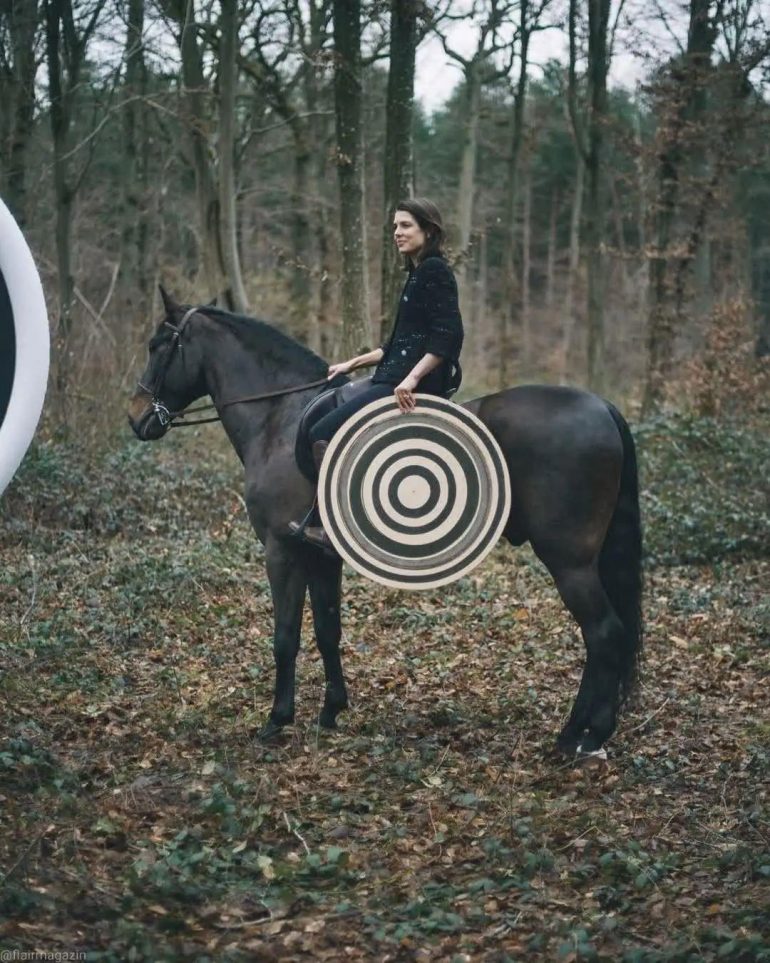 Her innate love for horses, not knights in shining armor:
The world marveled at the spectacle of Charlotte Casiraghi, the 35-year-old competitive showjumper riding down the runway of the French luxury fashion house Chanel on horseback. But those who know her love for the animals and her long history with one of her favorite brands saw the real-life princess just being herself on the world stage! In an interview with Harpers Bazaar in 2013, Charlotte spoke about horses with a spark in her eye, "They've had an important role in my life since childhood," she says. "They gave me the energy to move forward, the ability to fight, giving me rare confidence and invaluable strength. They taught me great humility too."

She first showcased her riding prowess in the Longines Global Champions Tour in 2009. Casiraghi reduced her participation after the birth of her son. She continues to be associated with horses as the face for Gucci Equestrian. Even Chanel got her a horse for the haute couture show plus her company Swoon productions focus on equestrian films.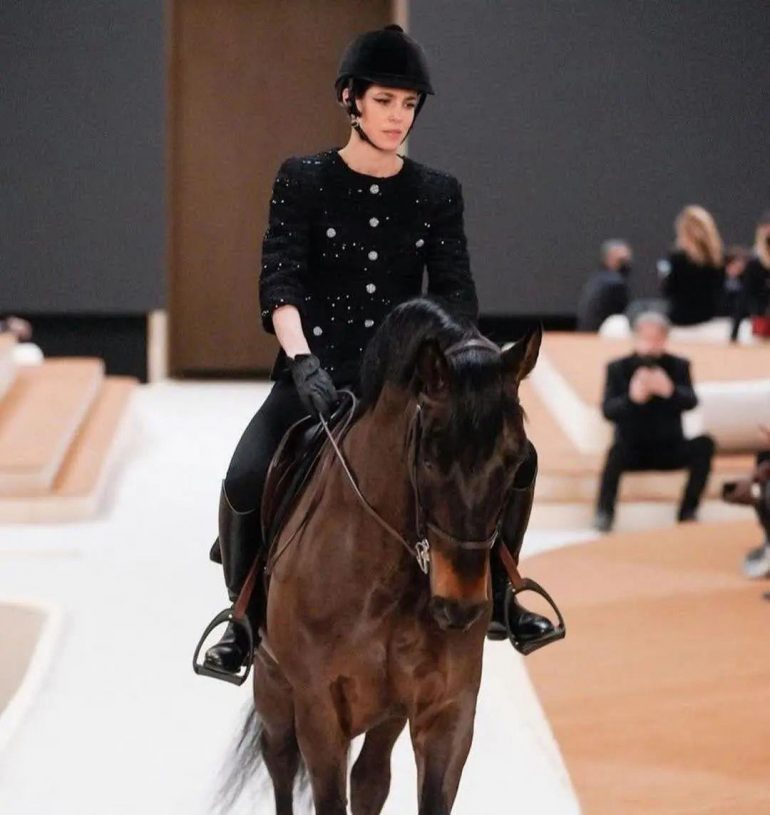 A penchant for Chanel:
This princess rides high on passion, whether for horses or fashion. Casiraghi paints the perfect image of a real-life princess with flawless skin, excellent features, and immaculate dressing! The mother of two is the epitome of Parisian style and the proud owner of one of the most desirable collections of Chanel on the planet. Town and Country Mag shared a snippet from a video posted on Chanel's Instagram. Casiraghi explains what the new role of being Chanel's ambassador means to her and her connection to the luxury house. "It's almost as if I was born with Chanel," she says. "I think of photos of my mom when she was pregnant with me. Wonderful photos by Karl Lagerfeld, with her wearing Chanel."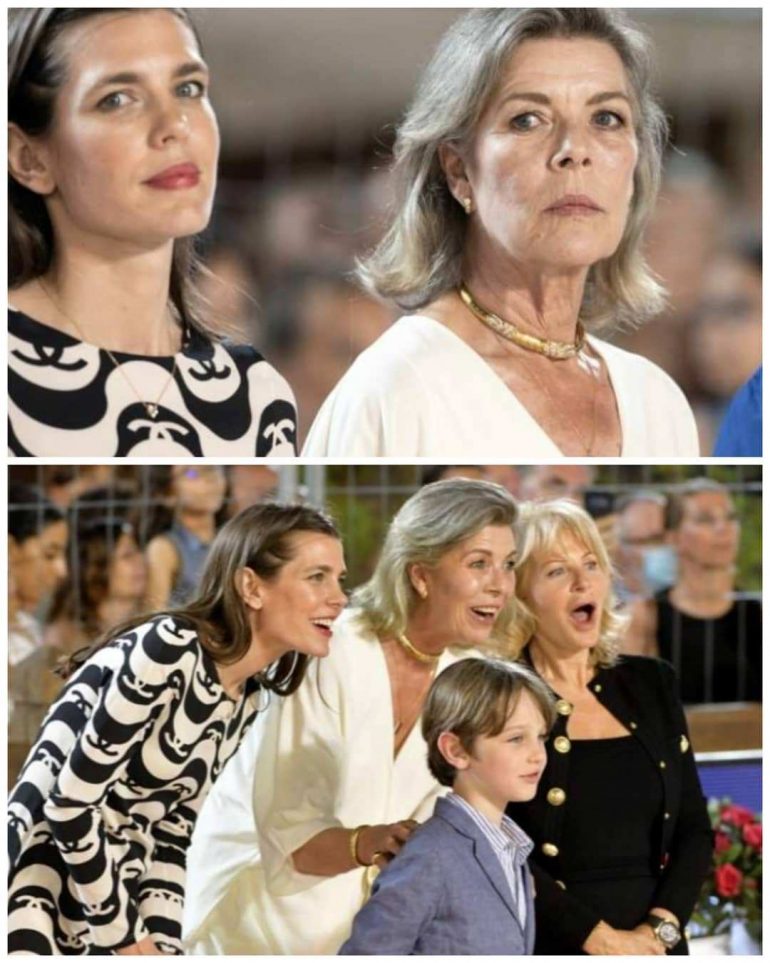 Undoubtedly, she inherits her unmatched sense of fashion from her mother and Chanel muse, Princess Caroline of Hanover, and her grandmother, Grace Kelly. With such exemplary genes, what else can one expect? Chanel has been a part of her life forever. Charlotte made her society debut at Monaco's Rose Ball in 2006, wearing fresh-off-the-catwalk Chanel couture. She even turned to her favorite Maison, Chanel, for a bespoke couture gown for the evening wedding celebrations.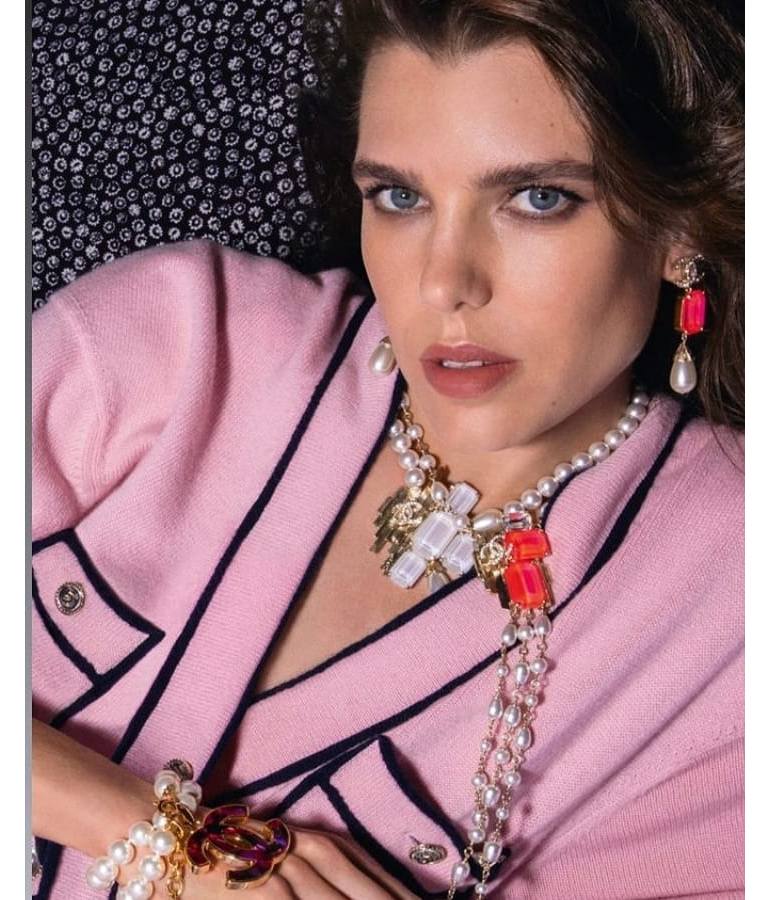 She has made a mark on the fashion scene with her sartorial elegance and choosing to rely on Chanel for events, weddings, work, and tournaments. Vogue shared details of Charlotte Casiraghi's inherited, polished sense of style and unending collection of Chanel pieces. Her most talked-about association with the luxury brand is where she rode her horse, kuskus, across the catwalk during the Chanel Haute Couture Show in Paris, looking resplendent in Chanel black tweed. Of course, this princess does play dress-up!

Personal life and family:
Charlotte first met her husband in Paris before spending time together in her country residence in Barbizon. Charlotte has a seven-year-old son, Raphael, with Moroccan-French stand-up comedian Gad Elmaleh, whom she dated from 2011 to 2015. She briefly dated Italian filmmaker Lamberto Sanfelice before splitting in 2016.

The Monégasque socialite found love in Dimitri Rassam, son of the film producer Jean-Pierre Rassam, and actress Carole Bouquet, in 2016. The couple tied the knot with two ceremonies on 1st July 2019.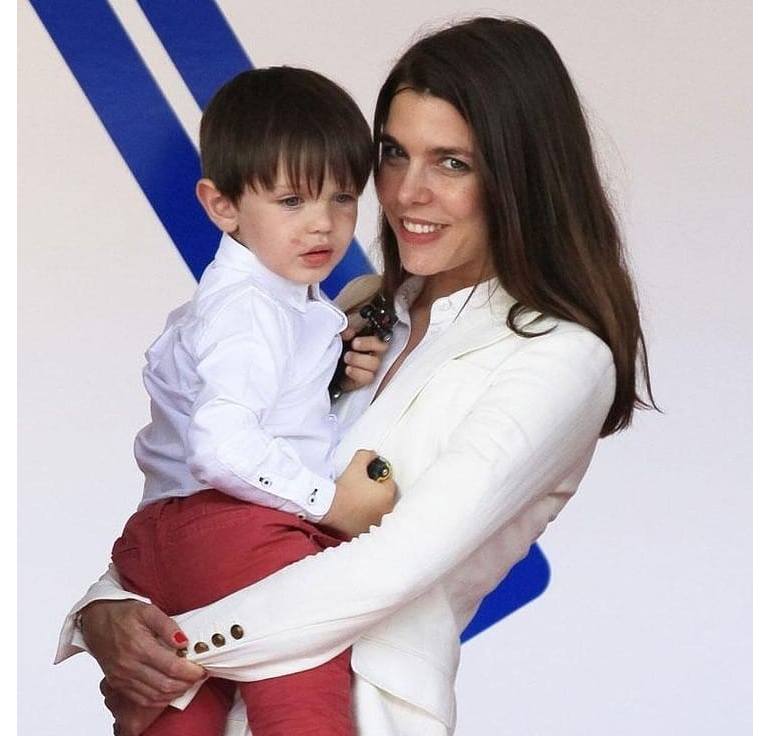 The nuptials took place at the Prince's Palace Gardens followed by a French-style dinner party hosted at the late Karl Lagerfeld's villa. Charlotte wore a Cartier necklace designed by Helen Rose for her wedding that once belonged to her grandmother Grace Kelly. The wedding was attended by Casiraghi's five-year-old son Raphael and their seven-month-old son Balthazar.

Royal getaways:
All work and no play was never part of a regal lifestyle! Charlotte and her husband, Dimitri Rassam, and the two children, Raphael and Balthazar, were vacationing in picturesque Pantelleria. A few years back, Charlotte took a vacation with her mom and son to snowy Austria in 2016. Princess Caroline of Monaco was seen having a ball at Zürs ski center of Austria, skiing with her daughter and grandson. Last Christmas, on December 25, 2021, Princess Caroline, Charlotte Casiraghi, Dimitri Rassam, and Andrea Casiraghi were spotted at Gstaad Ski Center, located in the southwest of Switzerland. This family loves speed, and if it ain't horses, then it's skis.