June 1 will mark the Jordanian royal wedding of Crown Prince Hussein and his bride Rajwa Al Saif!

The prince is the eldest child of Queen Rania of Jordan and King Abdullah II. The wedding will reportedly be held at the majestic Zahran Palace in Jordan and is expected to have several high-profile politicians and members of other royal families in attendance.
Here's what you need to know about the young royal couple ahead of their nuptials.

Meet Crown Prince Hussein of Jordan …
According to People magazine, Hussein, 28, is a captain in the Jordan Armed Forces-Arab Army and a graduate of the Royal Military Academy Sandhurst, England. He is also an international history graduate of the prestigious Georgetown University in Washington DC. In a profile by the World Economic Forum, the prince is linked to various initiatives through his Crown Prince Foundation.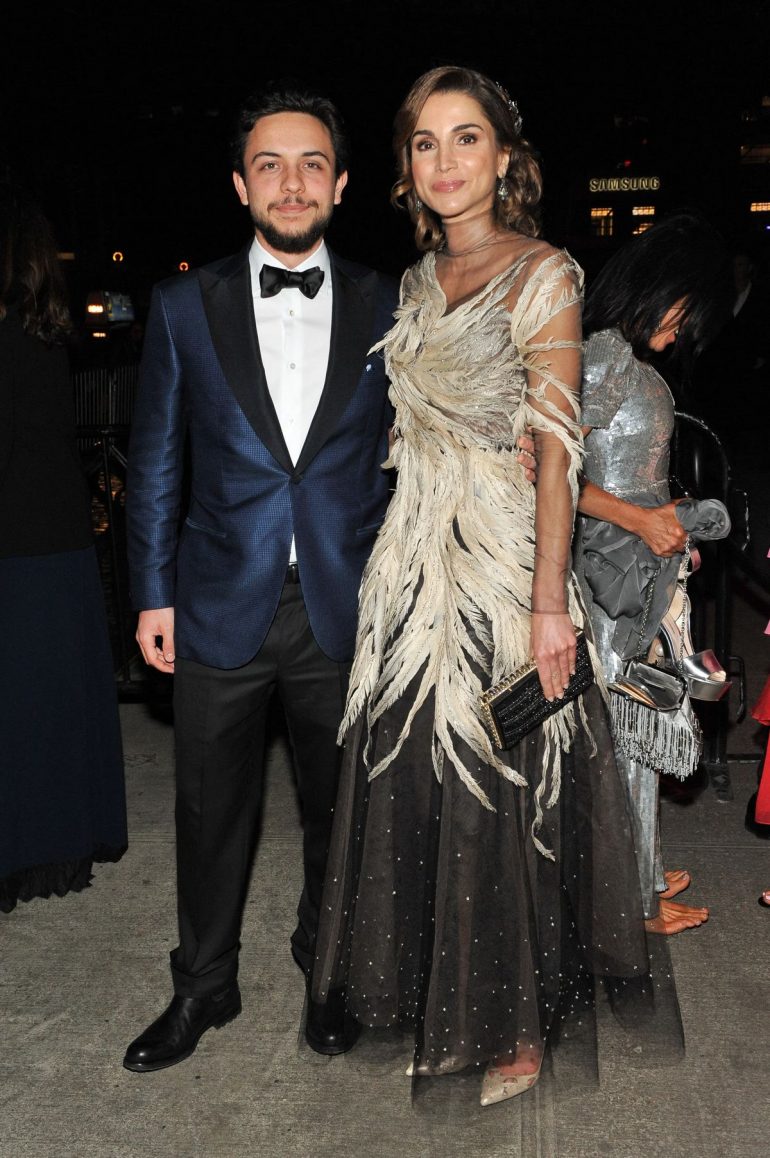 He was pivotal in the Nasa internship initiative, which provided Jordanian youth the chance to intern at Nasa. This led interns to establish the CubeSat programme and its design of the JY1-Sat, which helped develop Jordan's first satellite launched into space.

… and his bride Rajwa Al Saif
People magazine reports that Rajwa Al Saif is the youngest daughter of Saudi businessman Khalid bin Musaed bin Saif bin Abdulaziz Al Saif. Meanwhile, her mum Azza bint Nayef bin Abdulaziz bin Ahmed Al Sudairi has links to the Al Sudairi family, a prominent family in Saudi Arabia, per Town and Country.

Al Saif got her bachelor's of architecture degree from Syracuse University in New York. People magazine reports she also studied at the Fashion Institute of Design and Merchandising in Los Angeles, US. She worked for a brief period in the US and then moved back to Riyadh to work at the Design Experience Studio.
After she gets married, she will be known as Her Royal Highness the Crown Princess of Jordan and when Hussein takes the crown, she will be Queen Rajwa.

How did they meet?
Crown Prince Hussein revealed how he met Al Saif at a forum held by the Crown Prince Foundation about the advancements of artificial intelligence. Hussein said, "I met Rajwa through an old friend from school," per Vogue Arabia.
"I consider myself lucky because it is not every day you meet someone like Rajwa," he added. It was a rare insight into their romance, as the couple is extremely private about the details around their relationship.

Queen Rania approves
There is no doubt that Al Saif has not only won the heart of Hussein, but also of Queen Rania. People magazine reports the Queen of Jordan threw a dinner party for all the women in both families to celebrate the upcoming nuptials. Known as a henna party, the event was hosted at the Royal Hashemite Court's Madareb Bani Hashem. Rania praised her future daughter-in-law, calling her " the sweetest and most beautiful bride-to-be". She added Rajwa was the "perfect answer to all my prayer for him [Hussein]."

The family bond
During the celebration for the women, Queen Rania assured Al Saif's mother Azza that, "This is her country, and she is among her family and her people," per People magazine.

A glitzy wedding
Royals, politicians and celebrities are expected to attend the wedding, with some speculation that the Prince and Princess of Wales – William and Kate – may attend. Hello! magazine reports that Crown Prince Frederik and Crown Princess Mary of Denmark, Crown Princess Victoria and Prince Daniel of Sweden, and Crown Prince Haakon of Norway will be there too.

If the pre-wedding celebrations are anything to go by, the wedding is sure to be even more luxurious. According to Hello! magazine, Al Saif's couture dress for her henna party took 1,100 hours to make.
The custom white gown with gold embellishments was made by Saudi designer Honayda. The veil alone was 10 metres long and took 760 hours to complete using handcrafted tulle.
Note: This story was originally published on SCMP and has been republished on this website.