Holly Branson is Sir Richard Branson's daughter. Interestingly, she is called Holly as she was supposed to come into the world at Christmas and is nothing like him. There is no pretension, no showy larger-than-life display of entrepreneurship. Holly Branson is a level-headed, matter-of-fact person who is refreshingly grounded and meant for bigger things in life. Her life is distributed between the roles of a philanthropist, an executive at Virgin Group, Virgin Unite, and her family. Holly strikes a work-life balance with panache from starting her day by dropping the kids at school, walking to work in Paddington, and then managing the 80,000 people working for Virgin worldwide. Let's explore this aspect of her everyday and heart-warming life: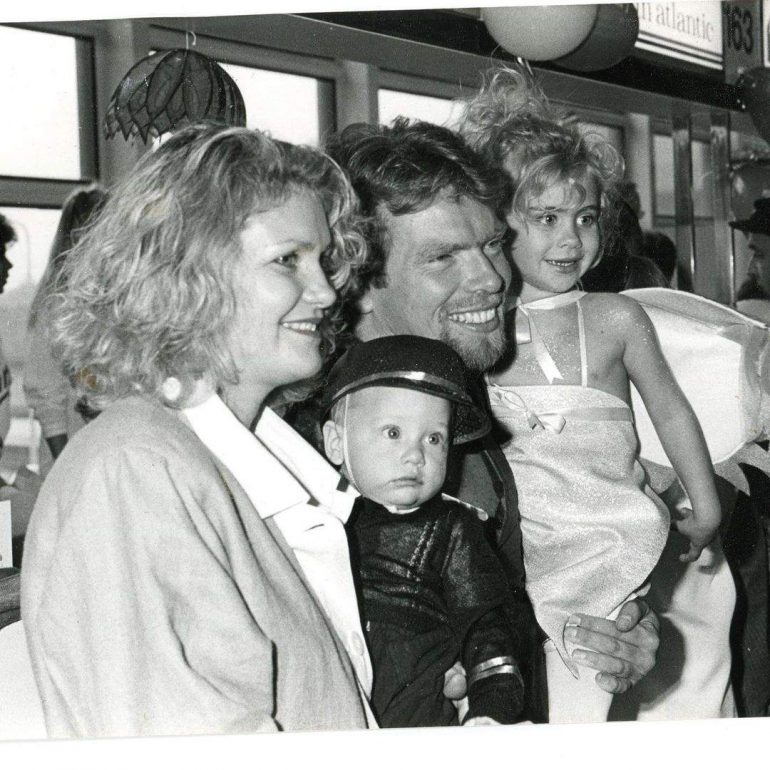 Growing up as a Branson:
Life isn't ordinary or straightforward when you are the daughter of one of the world's wealthiest business magnates, who owned 400 companies in various fields. But that is precisely what growing up as a Branson kid was for Richard Branson and Joan Templeman's elder daughter, Holly. She and her brother Sam stayed very much out of the spotlight despite her father's larger-than-life status.

From calling her parents Joan and Richard to playing video games in the sitting room next to the Rolling Stones, Holly has been a pretty cool kid. In Natalie Pinkham's "In the Pink" podcast, the daughter of the Virgin mogul revealed that she spent much of her childhood identifying as male. "I, at the age of 4, decided I was a boy. It wasn't that I wanted to be a boy; it was that I was a boy," she explained, as reported by Metro. She continued, "I absolutely believed I was a boy — I stood up to pee, I dressed like a boy, I even gave myself different male names. This wasn't just a quick thing that stopped after a few months or years; it lasted until I was nearly 11.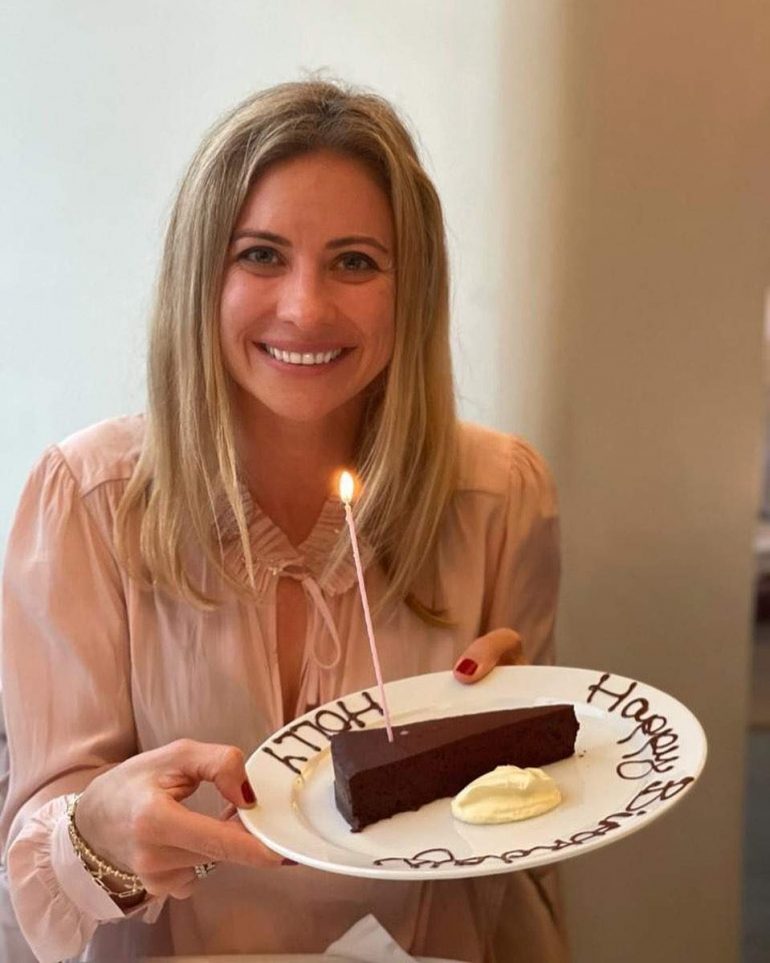 As per Holly's blog, Virgin was a very prominent part of their home and family life, so Holly's old nursery ended up being the Virgin Press Office. She wrote, "Dad was (and still is) open, honest, and unafraid to ask questions or seek advice – even from his children. We saw him listen much more than he talked. In a nutshell, he taught us to be independent, which I know at times, like many a parent, he regretted – especially when there were four of us involved in making decisions, rather than just one! Later in the book, we look at putting your people first and building your trust bank – much of which I learned from my mum and dad at our kitchen table…"

Education:
Branson studied medicine at the University College London before graduating and becoming a junior National Health Services (NHS) doctor. Holly graduated with Medical and Physiology degrees and worked as a junior doctor at the Chelsea and Westminster Hospital. She joined the Virgin Management Leadership team as an intern and explored all Virgin companies. Ten years later, Holly is Chair of Virgin Unite (the Virgin Group's foundation) and a founder and trustee of Big Change.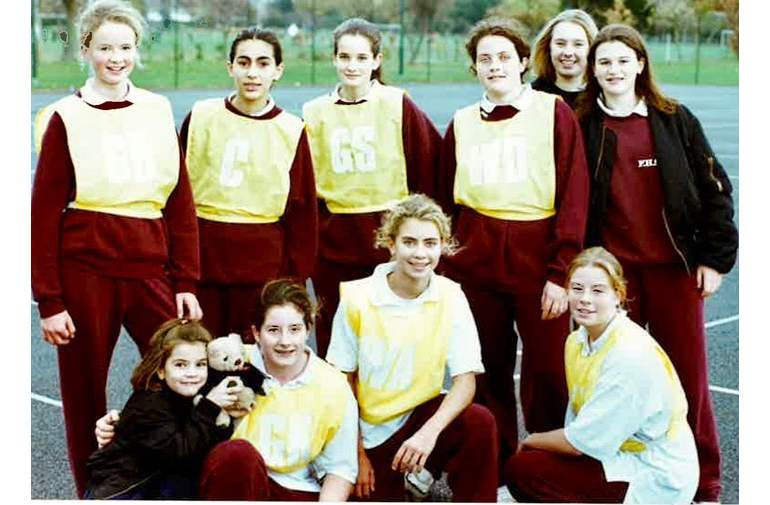 Her role in Virgin:
Working in Virgin wasn't part of the plan for this 40-year-old mum of three, but fate played an important role. Holly shared, "I qualified as a doctor. I worked in the U.K. for a bit. And then, in the U.K., you get randomly allocated your jobs when you're a junior doctor. The first year, I got a great job that I was really passionate about. And then the second year, I got allocated predominately surgery. And I knew I didn't want to be a surgeon. I'm just not that into cutting people open.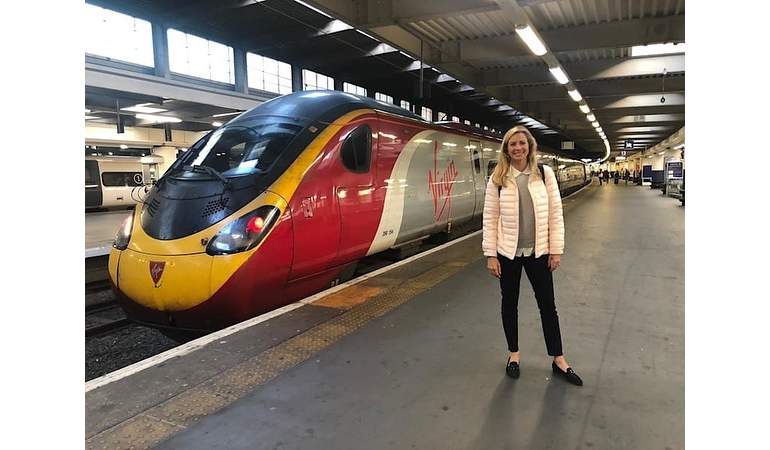 So I went to Mom and Dad. He said, "Why don't you take a year off and go work at Virgin?" I never ever thought I'd be working in the family business, but it was a great opportunity. So I thought, "OK, I'll do that for the year, and then I'll go back to medicine." Now I've been at Virgin for ten years. Holly is the heart of Virgin, working hard to make her professional journey a purpose-driven one and helping her employees achieve a work-life balance. In Holly's opinion, people's treatment in American companies is despicable and requires change.

Holly stated, "For the last ten years, we've been really making sure it's (work-life balance) embedded in the business. We tried to bring unlimited leave in the U.K., but it took us 18 months to do it legally, just trying to give people more holiday. Now we do it, and people don't run out the door. They feel valued and trusted. Holly also "We're trying to design the maternity and paternity policies the right way so that men feel they can take time off, too." Holly found her calling at Virgin Management, which focuses on philanthropy and the growth of the Virgin brand. Branson focuses on people and purpose within existing and new companies across the globe and the development of Virgin Hotels. Branson is also involved in philanthropic work at Virgin Unite, Big Change, WE Day U.K., and Virgin Money Giving.

An Adrenaline junkie:
The Branson adventure gene has manifested in the Branson offspring. Undoubtedly, Holly is different from her dad, except for their love for adventure. The father-daughter duo wouldn't refuse an opportunity to go kitesurfing, mountain-climbing, or running a marathon. Holly, the go-getter, also challenged herself as she climbed Mont Blanc and completed several marathons (one of which broke the world record for the most people tied together).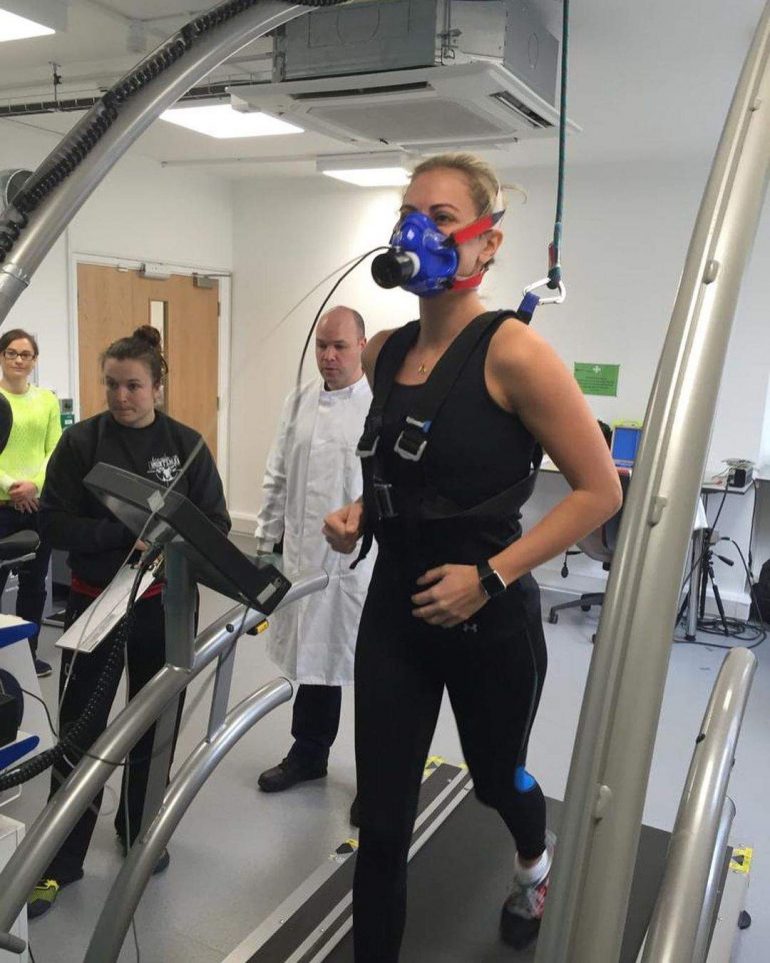 Holly stated, "Back in 2010, we decided to celebrate Dad's birthday by kitesurfing the English Channel. This was particularly ambitious, given I couldn't kitesurf at the time! The moment was short-lived, though, thanks to hurricane-force winds. Two years later, Sam and Dad gave the challenge another go. Sam broke the world record for the fastest crossing of the English Channel, and Dad became the oldest person ever to kitesurf it… Not sure that's his favorite world record!" The biggest adventure for the Branson family was witnessing Sir Richard Branson take a trip to space. Holly posted on Instagram, "Counting down the minutes with @bransonsam and our wonderful mum Joan until Dad & @virgingalactic make history! #Astronaut001 #VirginFamily #Unity22."

No place like home, no love like a family's:
Holly lives in London with her husband, Freddie Andrewes, and their three children, Etta, Artie, and Lola. Her life and home are not a reflection of her billionaire dad's nearly $5 billion net worth, and that's saying something. Holly had the world impressed with her subtle ways of raising her kids. She played the perfect mama-next-door, from homeschooling the kids to struggling with them during lockdowns.

Holly shared a post on Instagram, where she resorted to the most effective way of keeping the kids quiet- screen time! "A moment of screen-time… aka peace and quiet! Counting down the hours until school starts again on Thursday! Thinking of all of the amazing teachers out there this week."