The more, the merrier is the mantra for centibillionaire Jeff Bezos and his fiancé Lauren Sanchez; not about money but company! The newly engaged couple played the perfect host for their friends, including bigwig Oprah Winfrey, Gayle King, fashion designer Diane Von Fürstenberg, and family aboard the world's second-largest sailing yacht, the $500 million Koru. It appears the couple, who got engaged earlier this year on the 416 feet schooner, simply can't get enough of it.



The Amazon co-founder planned the proposal of dreams on Koru with an enormous diamond engagement ring topped only by his gesture of installing a massive wooden figurehead of Lauren on Koru Yacht.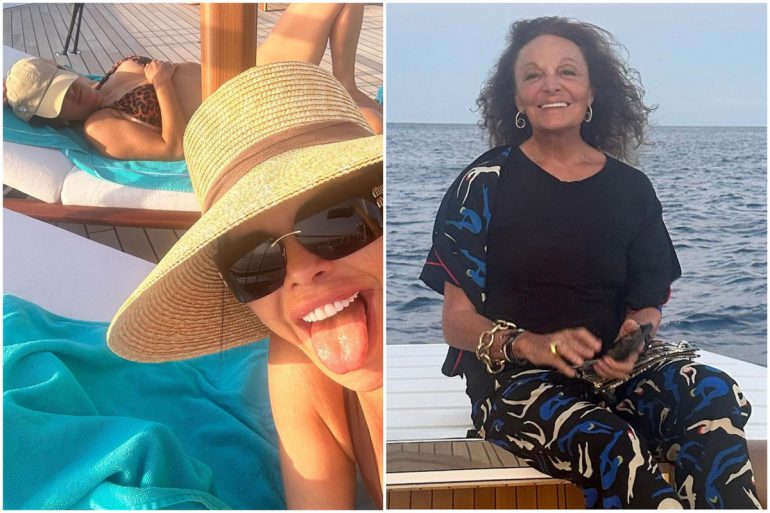 Coincidentally, the only other woman to boast a similar gift is Diane Von Fürstenberg. Tycoon Barry Diller dedicated a giant sculpture of her likeness on the 305 feet long, $200 million Enigma superyacht. Bezos and his lady zipped in with Sanchez's three kids to enjoy a yacht vacation in Portofino, Italy, more than a month ago. They were spotted indulging in some festivities last weekend in Capri in the company of close friends and Sanchez's son Nikko Gonzales. The party reveled under the warm Italian sun on the sun deck with pristine azure blue waters in the background.

A stunning Sanchez in white posted a series of images of the intimate time with her inner circle. The Oceanco mammoth is indeed one of the most impressive megayachts to have sailed the planet, with three towering masts that measure more than 230 feet high. There is nothing the couple would miss on their larger-than-life love boat except maybe a helipad. Being among the world's richest men with a net worth of $157 billion, the billionaire arranged one on support vessel Abeona.

His lady love shouldn't sulk for anything. Least of all, her passion for flying! The $75 million support vessel, named after the Roman goddess of voyages and departures, carries an arsenal of tenders and toys, ensuring the adventure-loving son of Sanchez gets plenty of adrenaline rushes and entertainment in idyllic Italy!