Russian oligarchs have been in the limelight owing to their net worth and the things they buy (read: private jets, superyachts, and villas) because of being the very definition of ultra-rich. But not everyone takes pleasure in that status; case in point Silicon Valley Billionaire Yuri Milner who renounced his Russian citizenship. Yes, the venture capitalist and physicist did that and announced it via a tweet. He posted, 'My family and I left Russia for good in 2014 after the Russian annexation of Crimea. And this summer, we officially completed the process of renouncing our Russian citizenship.'



Twitter didnt care much for the billionaire's declaration. One user commented, 'This isn't an airport; you don't have to announce your departure,' while another stated matter-of-factly, 'Once a Russian oligarch, always a Russian oligarch.' Milner, a former Russian billionaire, now Israeli, is worth a whopping $7.3 billion. He was touted to be Russia's most influential tech investor, one who cleverly backed Facebook, Twitter, Spotify, Airbnb etc., through his venture fund, DST Global, during the early days.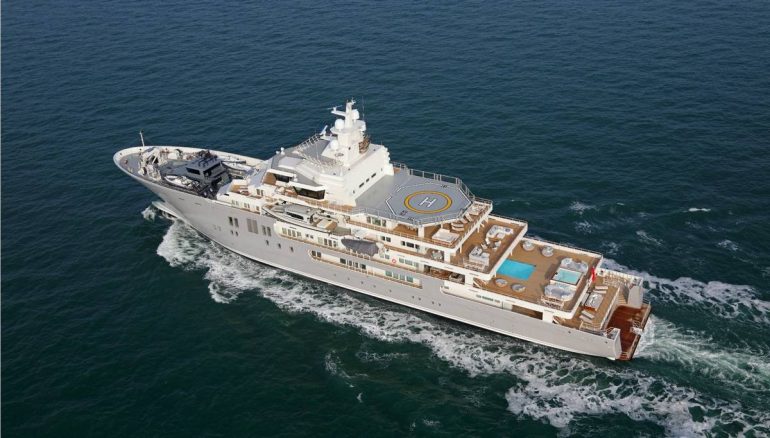 The Israeli entrepreneur has no assets in Russia and claims 97% of his wealth was created elsewhere and had been living in the US since 2014. But he commissioned his gorgeous 350 feet long floating toy box Andromeda superyacht while he was Russian. Having said that, it is not just luxuries or a hedonistic lifestyle Milner splurges on. According to DST Global, Milner's foundation has donated at least $11 million to help refugees from Ukraine and scientists forced to flee the country.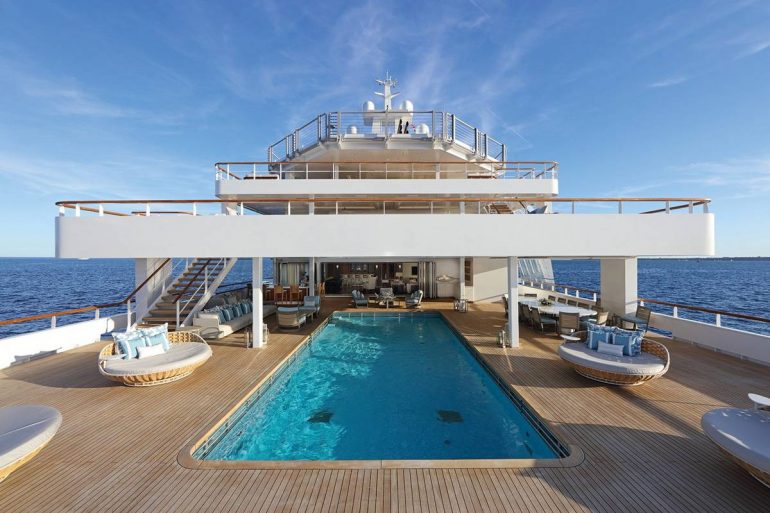 Milner's $195 million Andromeda is a floating amusement park-
Three hundred fifty feet long, this monstrous floating toy box ( the yacht was ordered by businessman Graeme Hart, the wealthiest person in New Zealand) is tailor-made for an adrenaline junkie by Kleven Maritime AS from Norway.

H2 Yacht Design gave her some striking interiors while Marin Teknikk AS and Oscar Mike Limited came together to work on Andromeda's exterior. Aptly named Andromeda, meaning leader of humankind, this ship does so as the leader of the high seas.

She accommodates 30 guests in 15 staterooms, serviced by 30 crew members. In addition to a seemingly unending arsenal of tenders and toys ( six motorbikes, two ATVs, a helicopter, a twin-hulled 50-knot support boat, a Sealegs amphibious RIB and more), this glorious luxury ship includes a spa with Jacuzzi, swimming pool, a gym, a cinema, and a helicopter landing pad and hangar. It's a powerful boat powered by six Caterpillar DE 3516 diesel engines that give the superyacht a maximum speed of 16.4 knots. Milner's pleasure craft has been in Seychelles since March with her AIS on.

She is currently heading toward Australia. Perhaps the vessel is undertaking the tedious voyage to meet with Milner, the owner of the beautiful multi-million yacht, per eSysman SuperYachts.