The Andromeda superyacht with a length of 107.4 meters is one of the biggest privately-owned luxury vessels in the world. Previously named Ulysses, nothing about the explorer yacht is regular. The rugged expedition vessel was purpose-built for long-range adventure-filled voyages in testing sea conditions, which is aptly demonstrated by its robust construction and its massive tender garage. In fact, it's nothing but a monstrous floating toy box that can only be envisioned by someone who has a strong passion for adrenaline-filled adventures.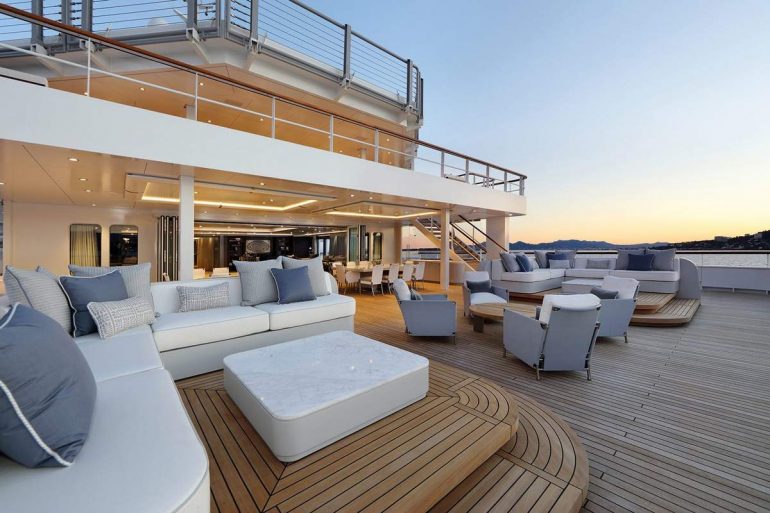 The Andromeda was constructed for the New Zealand billionaire Graeme Hart who is known for his huge fleet of superyachts. Built by Kleven Maritime AS from Norway, Andromeda was launched in 2015 and was finally delivered to Hart the next year.

While the exterior of the Andromeda was designed by Marin Teknikk AS and Oscar Mike Limited, the interior of the vessel was penned by H2 Yacht Design. The superyacht has a gross tonnage of 5937.0 GT and an 18.0 m beam. For robustness to take on difficult conditions, the vessel features a steel hull and an aluminum and steel superstructure.

Powering Andromeda are six Caterpillar DE 3516 diesel engines that give the superyacht a maximum speed of 16.4 knots (about 19 mph) and a cruising range of 8,500 nautical miles (9,800 miles). Additionally, there are three 550 kW Caterpillar C18 electric generators for power generation.

The gigantic yacht was outfitted in Germany by the Finnish company Europlan. It can accommodate up to 30 guests in 15 staterooms, with 30 crew members. Facilities include a spa that includes a jacuzzi and a swimming pool, a gym, a cinema, and a helicopter landing pad and hangar.

But it's the vessel's big toy collection that makes it truly unique, which includes six motorbikes, two ATVs, a helicopter, a twin-hulled 50-knot support boat, a Sealegs amphibious RIB and full-on landing craft. It also has two specially fitted cranes on the foredeck. After being owned by Graeme Hart for a very short period, the Andromeda was put up for sale and was ultimately sold in 2017 to an unnamed buyer and renamed from Ulysses to Andromeda. While the ownership has never been officially revealed, many industry insiders believe that it was purchased by Russian-born entrepreneur Yuri Milner.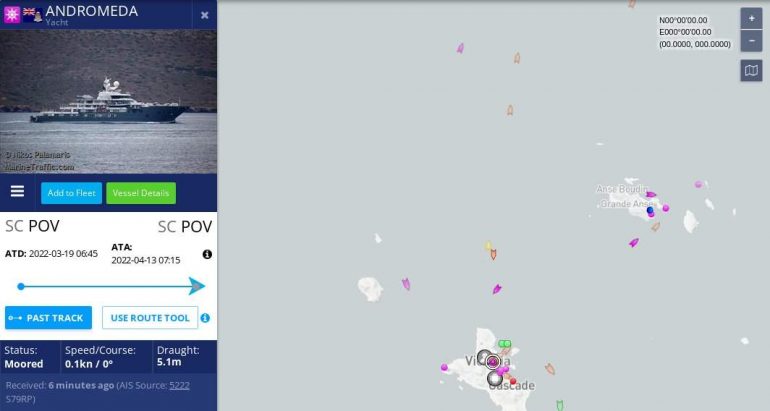 Andromeda's current location fueling speculations
Milner's official spokesperson has categorically denied the claims that the superyacht is owned by a renowned venture capitalist, which was further substantiated by a denial of his ownership by Burgess Yachts. However, there are a few reasons to believe otherwise. Back in 2019, Milner was spotted onboard the superyacht when it was in Singapore and it's believed that he was accompanied by a team from Burgess Yachts. Furthermore, according to public records,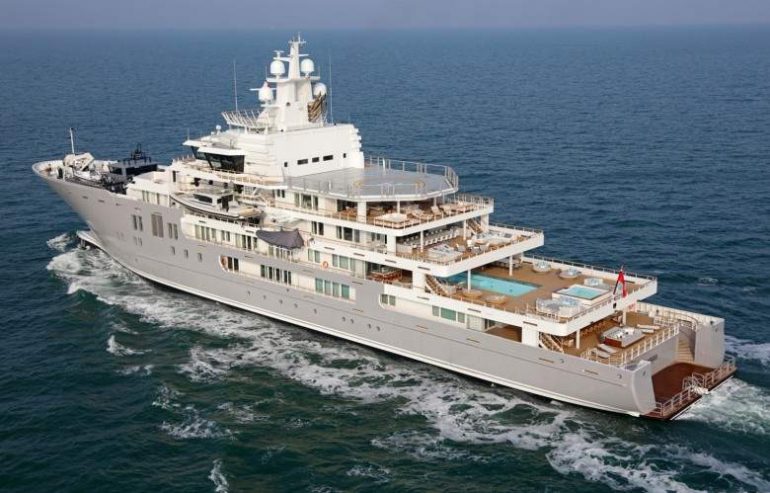 Andromeda is registered to a company called Proxima Y Ltd which shares a PO Box in the Cayman Islands with Milner's DST Global firm. A Twitter account that has been tracking the superyachts owned by Russian businessmen pointed out that the superyacht has dropped anchor near Seychelles. While Milner is not on the sanctions list announced after Russia's invasion of Ukraine, some believe that the superyacht was sent to more tranquil waters as a safety measure in case the Russian-born businessman's name makes it into the list.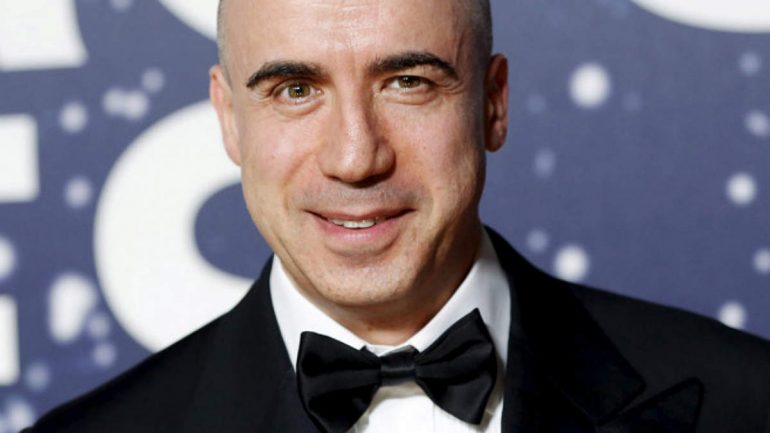 Who is Yuri Milner?
Milner is a Russian-Israeli entrepreneur who is believed to be one of the world's most influential information technology investors. His net worth is pegged at $3.3 billion by Forbes. Born on 11 November 1961 in a family of Russian intellectuals, Milner studied theoretical physics at Moscow State University. After graduating in 1985, started his business career selling gray market DOS computers in the Soviet Union. However, this irked his father and he decided to move to the USA in the early 1990s to move to the United States to receive a Master of Business Administration from Wharton. After spending a few years in banking and serving as the CEO of a stock brokerage company, Milner decided to start an internet company in Russia after reading a Morgan Stanley report on online businesses. Founded by Milner in 1998, Mail.Ru started as a simple email service and went on to become the largest ' Russia-focused' Internet company.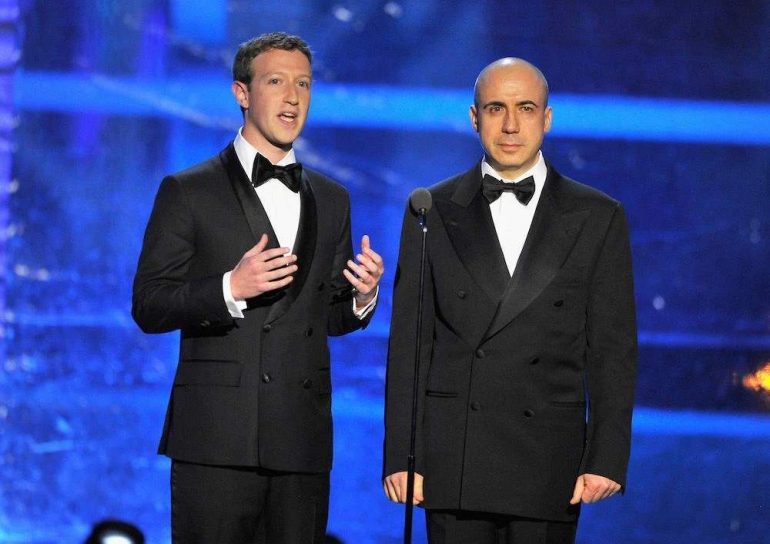 An investor in some of the biggest tech companies, including Facebook
After making a fortune from his internet company, Yuri Milner started a venture capital and private equity firm in 2009 by the name of DST Global, which now has offices in Silicon Valley, New York, London, Beijing, and Hong Kong. In the same year, he met with Facebook founder Mark Zuckerberg and bought a 1.96% stake in Facebook for $200 million. According to the NY Times, over the years, DST Global became one of the world's leading technology investors with its portfolio consisting of names such as Facebook, Twitter, WhatsApp, Snapchat, Airbnb, Spotify, Alibaba, and other prominent internet companies.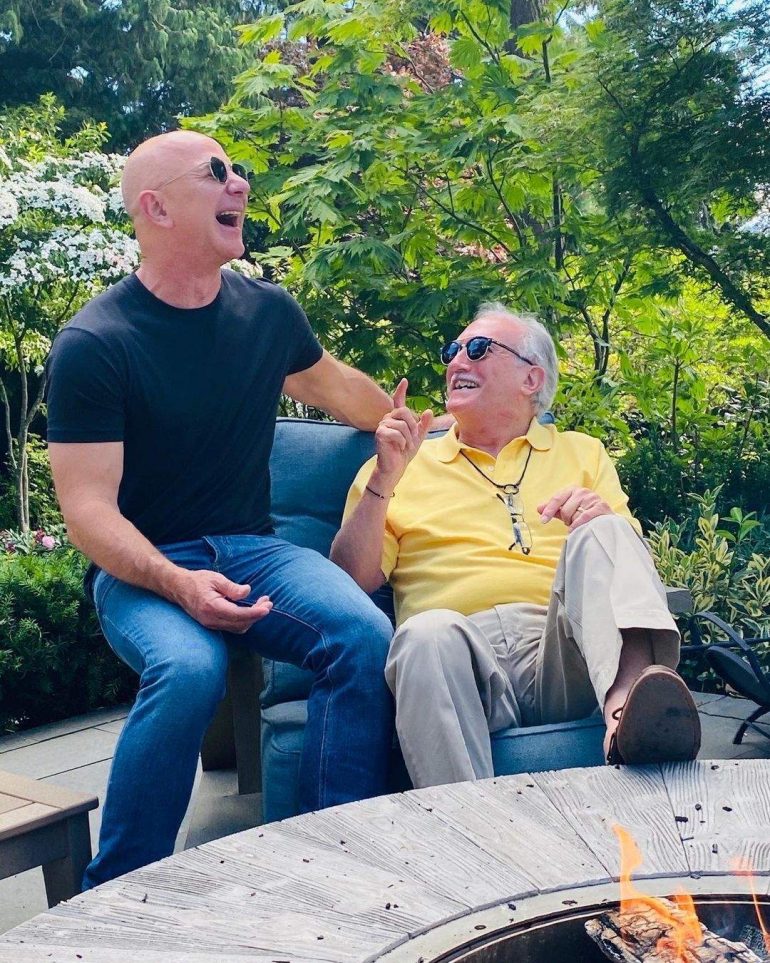 Teamed up with Jeff Bezos to fund anti-aging research
Milner has been vocal about supporting the scientific community and funding research and development, which might be attributed to his past as a physicist. However, many people were surprised when Milner joined Amazon co-founder Jeff Bezos to fund Altos Labs – a start-up that is conducting research on the potential of cell reprogramming technology to develop anti-aging techniques. The company was incorporated in the US and the UK last year and has raised close to $270 million as of 2021, helping it recruit prominent scientists from the field of biotechnology.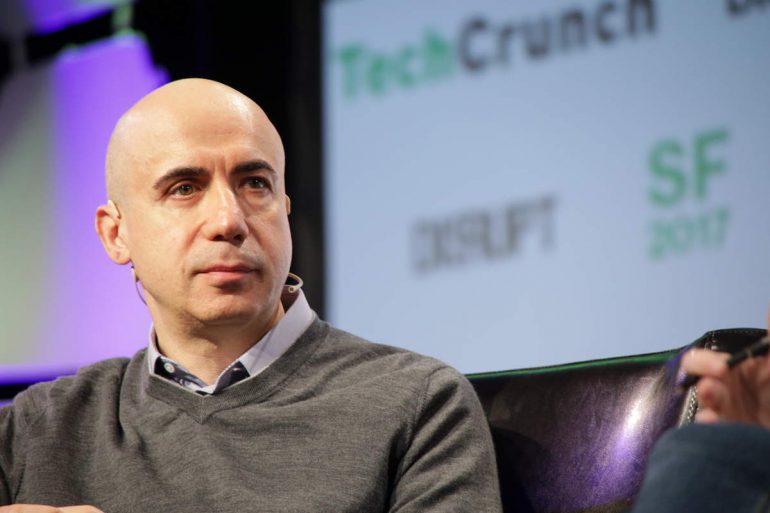 One of the few Russian businessmen who have supported Ukraine in the war
While most of the prominent Russian businessmen and oligarchs have found their names on the sanctions list thanks to their close relationship with President Putin, Yuri Milner has managed to avoid it completely till now says Bloomberg. This is despite the fact that his name was included in the United States Treasury Department's CAATSA report of 2017 that included 96 individuals of Russian heritage who "have an estimated net worth of $1 billion or more." However, it turned out that the report was simply copied from the Forbes' 2017 The World's Billionaires list.
In 2020, Forbes magazine re-classified Yuri Milner from the Russian list to the Israeli list of billionaires. Yuri and Julia Milner's non-profit foundation, DST Global, and the Breakthrough Prize Foundation have also pledged millions of dollars to support humanitarian relief for refugees fleeing the Russian invasion of Ukraine. The foundation also issued several statements condemning Russia's invasion of Ukraine.