Nothing Mr.Beast aka Jimmy Donaldson, does go unnoticed. No stranger to breaking records, the content creator with 159 million subscribers. Mr. Beast's recent YouTube videos embarked on a thrilling adventure across many yachts. The vessels varied from a mere $1 to a jaw-dropping $1 billion. On a $300 million luxury vessel, we discovered as US billionaire Jeffrey Soffer's Madsummer motoryacht, Mr. Beast and his crew were entertained and mingled with legendary American former football quarterback Tom Brady.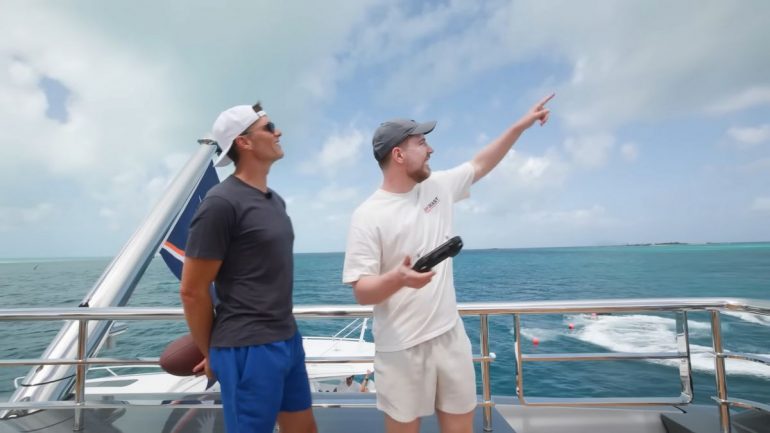 From throwing the football around to breaking Mr. Beasts' drone in one go, they had quite the time on the $300 million ship. Donaldson announced that the video was the second-most viewed video in the first 24 hours in YouTube history (57 million views at the time of writing). Second, only to the unforgettable slap landed on Chris Rock by Will Smith at the Oscars. The gorgeous Madsummer yacht and its impressive details stood out in the video. Read on to learn more about 312-footer-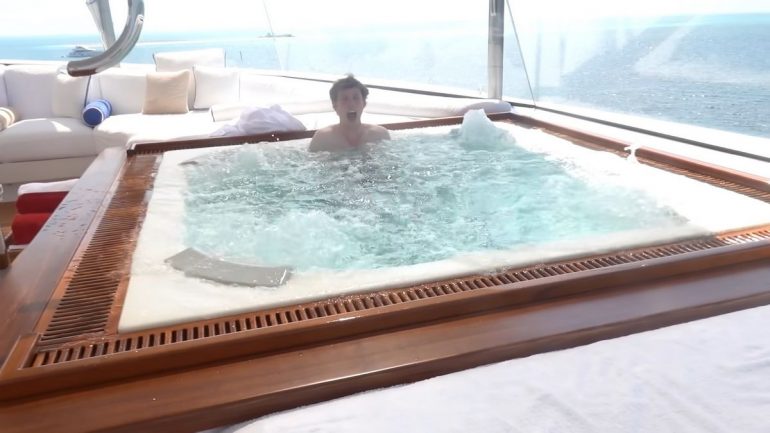 Madsummer, as magnificent as mad!
"We're all quite mad here; you'll fit right in,' this quote by the Mad Hatter applies beautifully to Madsummer as it instantly feels like a lavish second home, and fitting in is incredibly easy. The 2019 Lurrsen beauty features exterior design by Harrison Eidsgaard and interior design by Studio Laura Sessa, both of which have been thoroughly enjoyed by Mr. Beast and his team. The $300 million boat accommodates 18 guests in 9 well-designed staterooms.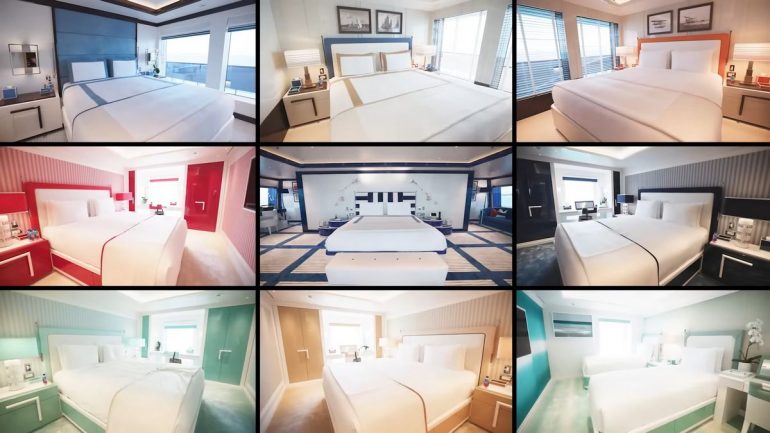 Lurssen said Madsummer "is a bold, joyous expression of her owner's love of yachting. From her beautiful sweeping exterior curves penned by Eidsgaard Design to her colorful and personality-filled interior by Laura Sessa, Madsummer is a home from home for an owner who isn't afraid to stand out from the crowd." one glimpse inside reveals an omnipresent nautical theme with bright reds, whites and, most extensively, blues. The bridge deck is home to the master suite with his and hers dressing and plush interiors.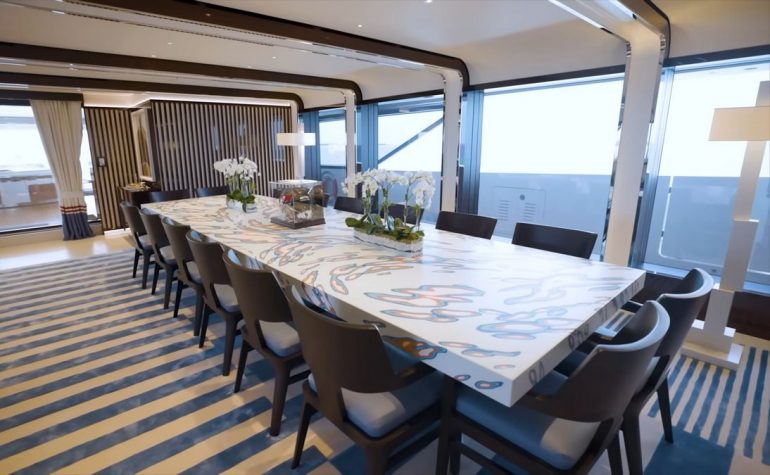 The main salon includes a lush seating area, a massive $ 3 million dining table, a self-playing Steinway & sons grand piano, and a few guest cabins. Noteworthy amenities aboard Madsummer include a cinema with windows that auto-darken when the movie plays, a pool and Jacuzzi, an upper deck bar, a spa and wellness retreat, and a well-equipped gym with excellent vistas.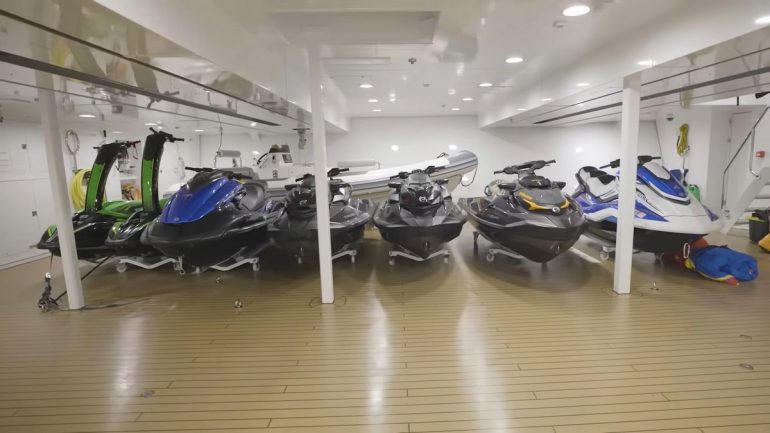 The beauty salon also features a massage room, a Hammam, and a sun shower. The sundeck aft is occupied to store a Husky seaplane, which at anchor is lowered into the water converting the space into an ample dance floor. Mr. Beast's popular video showed the enormous tender garage that can easily hold several PWCs, a range of skis and boards, and a large selection of dive equipment. Madsummer cruises at 12 knots with a top speed of 17 knots.