A Christian Louboutin standalone boutique has recently found abode within Harrods, the iconic department store in London. The boutique offers a wide range of women's shoe and bag collections adjacent to the shoe boudoir. Occupying a good 140 sq.m, the boutique exudes every bit of the glamor and magnetism Christian Louboutin stands for.



Its critically acclaimed interior designer Les Broom swished his creative wand across the interiors of the boutique to create the dramatic effect that you now see. Of course, inspiration was taken from the surrounding, as is customary for the brand, inclusive of Christian Louboutin signature features like the red carpet, red furnishings, and seating, as well as the niched alcoves on which the product is showcased.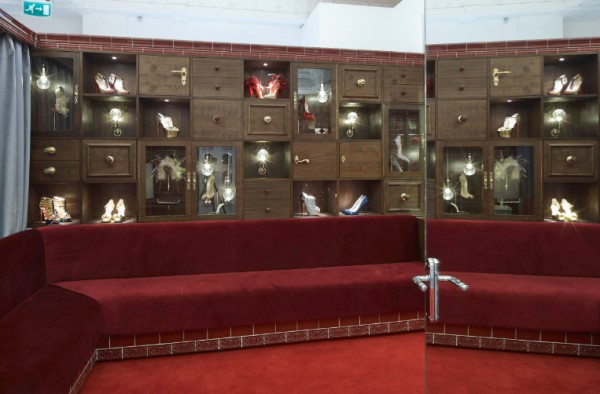 The boutique has been divided into two distinct areas, wherein the private shopping room has been revealed behind a mirrored doorway. Even popular landmarks in London like the Covent Garden Opera House, London Underground walls, the white street lamps, and Big Ben have been creatively incorporated into the boutique design. All in all ready to give its customers a unique shopping experience.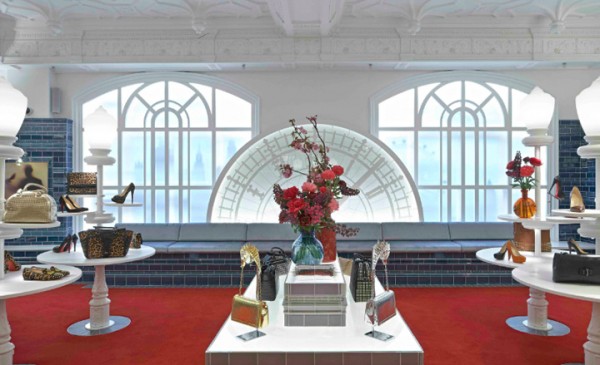 [Via – Christian-Louboutin]