"London is somewhere I know pretty well. I don't feel like a stranger here." Those are the sentiments of ace designer Karl Lagerfeld and probably also the reason behind his selection of Regent Street for the newest Karl Lagerfeld shop. Thanks to this, London's iconic street is now the first location in the UK to be home to a standalone store. And then more!



Lagerfeld says Paris is 'dangerous' and 'polluted' while London is 'fun' and 'alive'. This fun is further brought to life in the much-awaited London outpost that has fitting rooms kitted out with iPads. Why? Well, because selfies! This year's biggest buzzword has clearly found much praise from the Chanel creative director, who has even loaded the devices with Karl-inspired photo filters.

Shoppers can even sign a digital guestbook and receive live tweets from Karl besides Instagram pictures of themselves directly from the changing rooms. The launch of the flagship saw a starry attendance by the British fashion industry's crème de la cool including Suki Waterhouse, Cara Delevingne, Amber Le Bon and David Gandy. And also plenty of novelty items such as Karl and his famous cat, Choupette's figurines.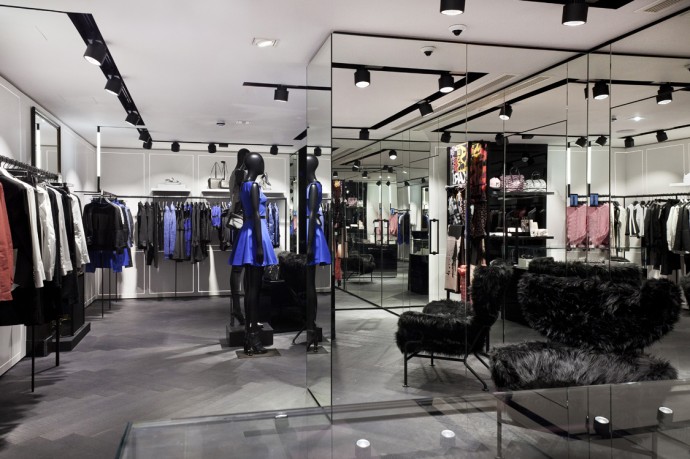 [Karl]