Louis Vuitton may have sent boombox inspired bags down the runway earlier this year. Still, Dolce and Gabbana are one-upping the trunk makers by debuting a bag that not only resembles those oversized cassette players but also actually plays music. The brand says that they have "paid homage to the boombox in the Men's Spring-Summer 2017 fashion show collection and the Womenswear Cruise 2017 collection, creating a fully functioning Dolce Box bag in the shape of the radio." The bag actually features speakers, a volume control knob, and a jack that connects to your smartphone so you can play your favorite tunes out loud, just like original boomboxes did.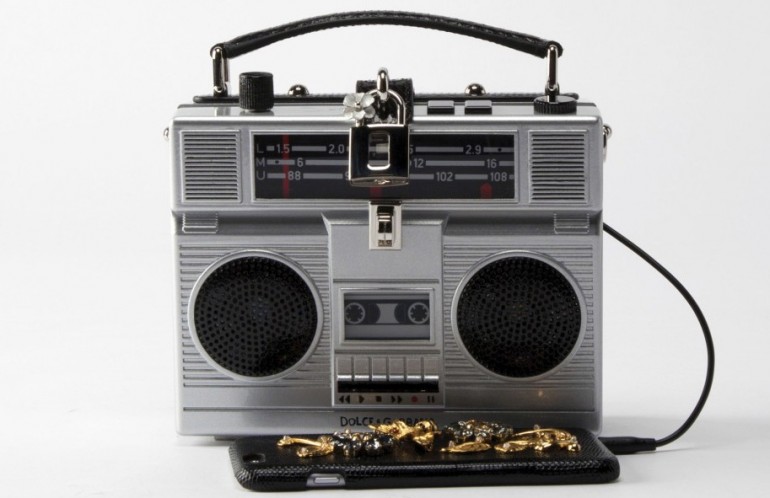 It looks just like a briefcase version of the boombox, and it certainly has some novelty. As of now, we're not actually sure when this bag will hit stores or what it costs as the brand currently offers only a "preview" of the bag at their London, Paris, Milan, and New York 5th Avenue stores.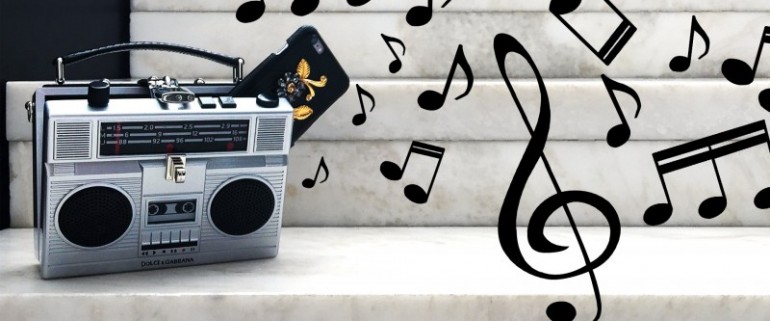 Are you dying to be seen with this boombox bag on your arm? Or do you think it's too gimmicky? We're on the fence about this one. On the one hand, it seems really unnecessary to have speakers built into your handbag when portable speakers are way more convenient. Though on the other hand, there is something ridiculously eye-catching about this bag. You don't carry it for function, you carry it to make a statement (much like some other bags we've seen before)! For now, let's wait and see if the price tag is as exorbitant as we expect.
[ Dolcegabbana ]