We were still reeling from the awesomeness of the Louis Vuitton and Yayoi Kusama collaboration, and the French luxury fashion house has dropped its cutest collection yet. For the first time, LV will debut a collection dedicated to newborns. The baby collection comprises clothing, shoes, accessories, and objects for the tiniest tots laced with Louis Vuitton loveliness. The LV baby collection transforms thoughtful everyday pieces into lifelong keepsakes, case in point is the LV baby wardrobe.



The legendary wardrobe, created in 1875, makes a comeback for babies born with a diamond-studded spoon (that can also fit in this beautiful trunk) and is the perfect trunk to accompany a lifetime. From being an incredible gift at birth to becoming a partner to your child, achieving one milestone after another, the versatile baby wardrobe by Louis Vuitton is the perfect addition to the baby nursery. Can you think of a better way to store the endearing Meli-Melo motif onesies and coats?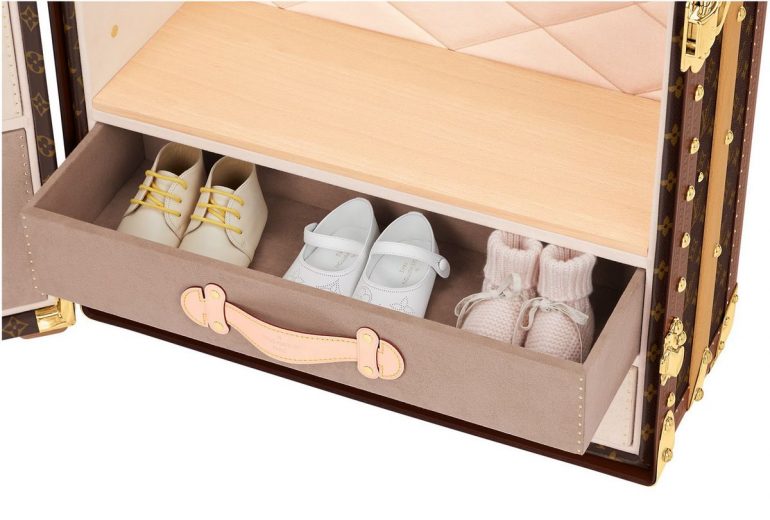 A closer look at the heart-warming Louis Vuitton baby wardrobe reveals a pleasing object and an efficient addition that will make life easy for the new mommy. The Maison grants the cabinet several big and small drawers that hold essentials like bibs, socks, and other small accessories. Shoes, rattles, plaid, and pyjamas by the luxury brand can all be neatly set aside in separate compartments.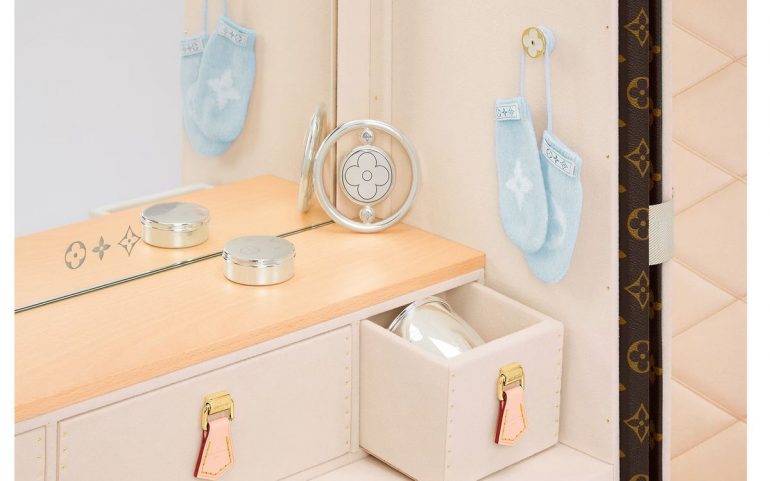 There is a shelf to hold souvenirs and gifts of the newborn, like a shiny silver tumbler or the Louis teddy bear covered in jacquard with monogrammed flower eyes and an affectionate smile.

The cherry on the cake is a curved mirror to see the joyful, Louis Vuitton-donning cherubic baby. The Louis Vuitton Baby Wardrobe will retail for nearly $7,000 and is part of the first lv baby collection, debuting March 2023.