Enriching our life with beautiful items, fashion has long been associated with the image of allure and elegance. One of the essential pieces of fashion and even luxury for that matter is a handbag. Touted as a woman's most treasured possession, these favored accessories have an essential significance in her life.

Over years of fashion history, women have always been attracted by beautifully designed and crafted handbags. Possessing luxury fashion pieces is every woman's dream. More than just a fashionable accessory, handbags, instantly recognizable, became a status symbol. They alluded a sign of social prestige and wealth while subtly and at times boldly revealing who she is or the image she would like to give. Being her reflection, a woman's handbag becomes her own private boudoir, hiding her most valuable treasures and secrets.
We would like to celebrate glamorous, beautiful, lust-worthy handbags created by established luxury brands or emerging talents, who excel at designing outstanding bags characterized by fine craftsmanship and luxury materials. For many years, designers have created and still design stunning pieces of luxury that women simply fall in love with.
Over years of fashion history, designers all over the world have created thousands of exclusive pieces, but only few of them became legendary or cult handbags: coveted iconic It bags and timeless handbags.
The It bag, or iconic, classic handbag, distinguished by its design, quality and great craftsmanship, is a must-have accessory. Every bag has a story. Many of them have been named after or designed for renowned fashion icons or celebrities, and elevated to star status by their famous owners, such as Princess Grace Kelly and her namesake Hermès Bag, actress Jane Birkin and her Birkin Bag or Audrey Hepburn and her Speedy on her way to the airport.
In honor of these iconic or timeless handbags and luxury brands, which design exceptional pieces, we have selected the 10 most iconic handbags ever designed.
Hermes Kelly
First introduced in 1892 as a saddle bag, Hermès mythical Kelly Bag, evolved and became famous when it was ultimately named after Princess Grace Kelly of Monaco, when she was photographed carrying it in 1956. This iconic Hermès accessory is a favorite of many celebrities past and present.Renowned for its extraordinary craftsmanship, a single piece of these signature bags is handmade by an individual artisan after about 18 to 25 hours of meticulous labor.
Fendi Baguette
A modern-classic designed to be carried under the arm, the Fendi Baguette was launched in 1997 by its creator Silvia Venturini Fendi. This elegant minimal purse, carried by Carrie Bradshaw, quickly became the bag of the moment, creating an everlasting style icon that women all over the world coveted with passion.
Crafted in everything from floral sequins and tribal beads to sheared mink and exquisite leather such as crocodile or snakeskin, denim, silk velvet, vibrant shades and embellished detailing, the Baguette has over 1,000 different styles produced since its launch. Women still lust after them and to celebrate the 15th anniversary of Fendi's It Bag, six of Silvia Fendi's favourite styles have been reissued. Fendi has recently collaborated with five renowned New York women, such as Rihanna, who have personalized their own 3D Baguette that are auctioned to benefit charities.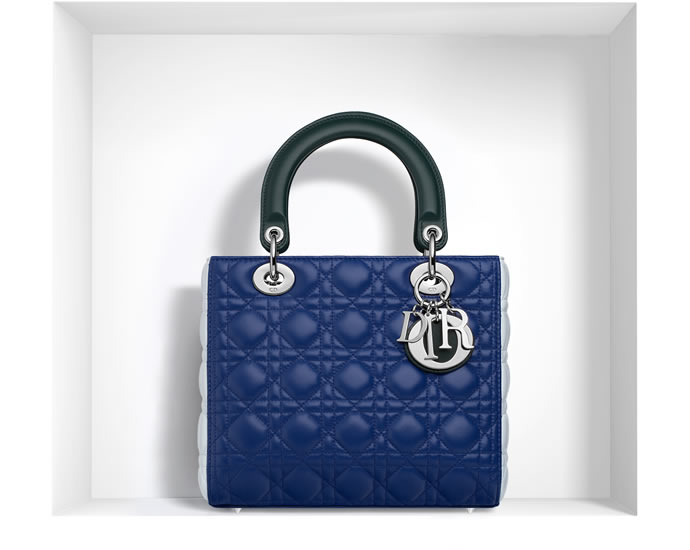 Lady Dior, Christian Dior Lady Bag
Christian Dior's now-iconic and stunning Lady Bag was inspired by couture and originally called the 'Chouchou' Bag. In September 1995, a Dior leather handbag with Dior cannage stitching signature style and a hanging letters charm was given as a present to Princess Diana from the First Lady of France, Madame Bernadette Chirac. This iconic Christian Dior's creation was baptised Lady Dior as a tribute to Princess Diana, who instantly fell in love with the beauty and the elegance of its design.
This discreetly fashion accessory immediately became a noble symbol as soon as it got associated with the Princess of Wales and ever since, got a permanent place in the history of fashion.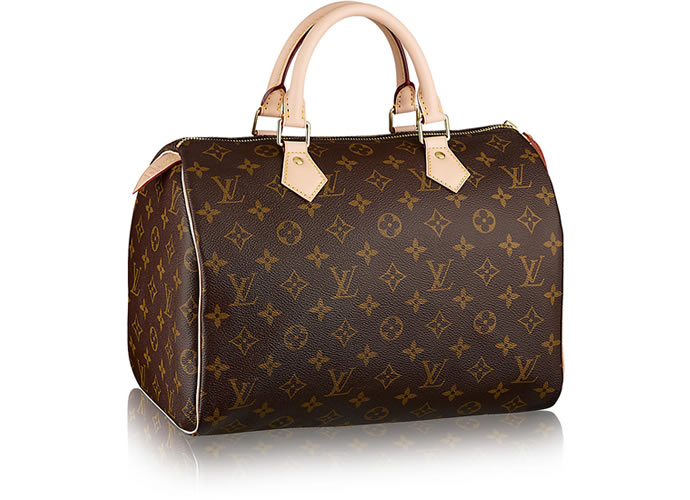 Louis Vuitton Speedy
Launched in the 1930's, Louis Vuitton chic monogrammed bags became a worldwide icon and legend in the 1960's when Audrey Hepburn was touting them around town or across the globe. She loved her Speedy Bags so much that she made a special request to Louis Vuitton, asking them for an even smaller version to be created especially for her. Louis Vuitton of course obliged Audrey Hepburn's request and created the "Speedy 25" that became her signature bag.
While the most well known Speedy is probably the most classic model made of Monogram canvas, Louis Vuitton has created the bag in a variety of styles and colours, from Murakami's pop art designs to scrawling graffiti and more traditional leathers, with seasonal makeovers of the iconic monogrammed bag since Marc Jacobs joined Louis Vuitton as Creative Director in 1997.
Hermes Birkin Bag
For French grandeur and craftsmanship, very few other brands can rival Hermès. The Birkin, another renowned Hermès' bag, got the recognition of a worldwide icon. Named after Jane Birkin, the 80's supermodel, singer, actress and long term girlfriend of Serge Gainsbourg, famous French artist and musician, the legendary Birkin Bag was first created for her in 1984. It all started when she had a chance encounter sitting next to Hermès Chief Executive Jean-Louis Dumas on an airplane and complained that she could not find a leather carrier she liked. The rest they say is history.
It takes expert artisans an average of a two full days to make a single Birkin Bag. They are crafted in a variety of leathers including calf skin, ostrich, crocodile or lizard and lined with goat skin leather.