"Money can't buy everything, especially not the highly exclusive, limited-edition Nike Jordan 1 Low Travis Scotts. To ensure these shoes don't fall into the hands of resellers, the British golf store Trendygolf has developed a unique idea: potential buyers must drive a golf ball 200 yards into the distance (150 yards for females). While 200 yards might be a significant challenge for non-golfers, seasoned golfers would find it manageable. According to Fortune, the retailer is holding a raffle-focused launch, where 72 lucky participants can buy the shoes at an "exclusive London venue" this Friday.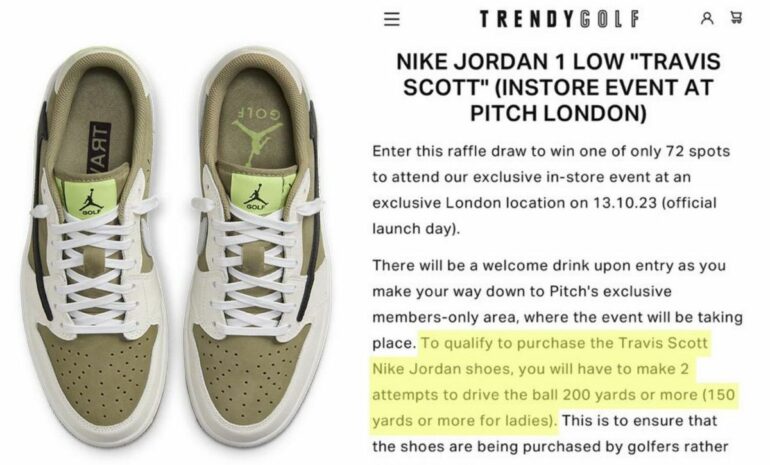 Once the venue's location is disclosed, the only barrier between a participant and these dream shoes is their golfing skill. If the raffle is won and luck is on one's side, the sneakers can be purchased for $188.60. Each of the 72 participants will have two chances to drive the ball over 200 yards. Failure to achieve this distance means leaving without the coveted shoes. As stated in a press release, "This method ensures that the shoes are purchased by golfers rather than by resellers."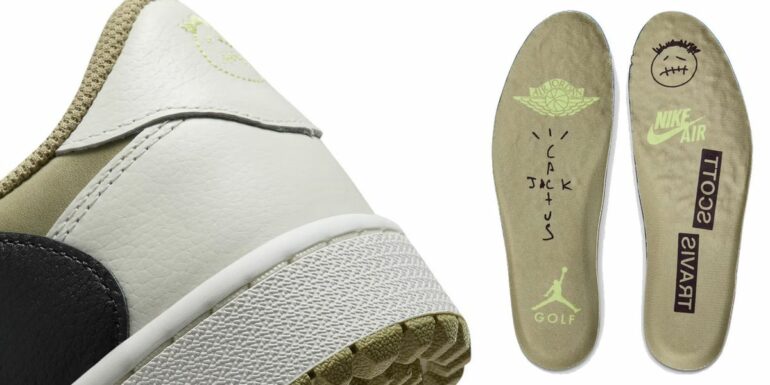 The internet has responded with a mix of amusement and varied reactions. One Twitter user commented, 'This is a genius idea, though even the average reseller should be able to drive a ball 200 yards.' Another asked, 'What about golfing resellers?' Some users lauded the ingenious solution, stating, 'Great idea to address the issue uniquely. There might be simpler solutions, but at least this is a start to reward true fans.'
Chris Collick, head of content and marketing at Trendygolf, told Fortune that this strategy prevents the sneakers from being bought by customers with ulterior motives. "It ensures the shoes aren't sold to resellers. We're confident they will at least be owned by a golfer who can actually play," he said. Adding a personal touch, he mentioned, "I had heart surgery just four weeks ago, and I believe I could still hit the ball 200 yards, even in recovery."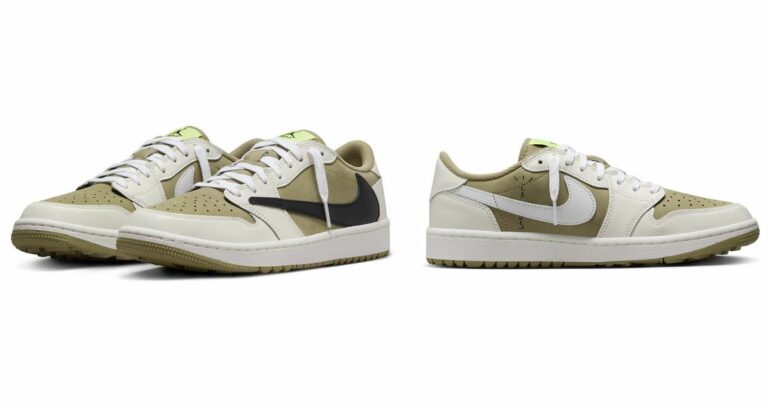 What to expect from the Travis Scott x Air Jordan 1 Low Golf shoes?
The Travis Scott x Air Jordan 1 Low in the olive color way is iconic. It sports a new outsole that features an elevated traditional tread pattern for improved turf grip. The design is enhanced with a new Phantom green tongue label adorned with the Jordan Golf logo. Additionally, the shoe incorporates Cactus Jack motifs and reversed leather swoosh. They will be sold for nearly $200.