Attention all audiophiles and connoisseurs of sculptural consumer products, there's a new name in the world of ultra-high-end speakers and audio equipment. A UK-based company called Cosmotron has revealed a pair of unique loudspeakers that are nothing short of works of art and are exquisitely engineered. Called the Cosmotron 130 and Cosmotron 50, the sculptural loudspeakers are designed to look like shiny rockets and have a whiff of steampunk in them. The speakers are part of the Cosmotron project that was conceived a few years ago with the goal of making the "most beautiful and best engineered loudspeakers on Earth." Strangely, not a lot is known about the company except for the fact that it has its production facility in North Wales, UK, and is run by a pair of publicity-shy owners who prefer to be recognized as WW and M.



Out of the two jaw-dropping loudspeakers, we are more interested in the bigger-sized option: the Cosmotron 130. Conceived, designed, and built in-house, the sculptural loudspeaker's rocket-shaped cabinet is cast out of solid bronze and has components made out of 316 Stainless Steel. The materials were chosen for their resilience to corrosion and their intrinsic strength.


Furthermore, bronze has traditionally been the choice of material for making sculptures. The company says it takes a ton of bronze to make a pair of Cosmotron 130 speakers and the manufacturing methods used guarantee unmatched quality.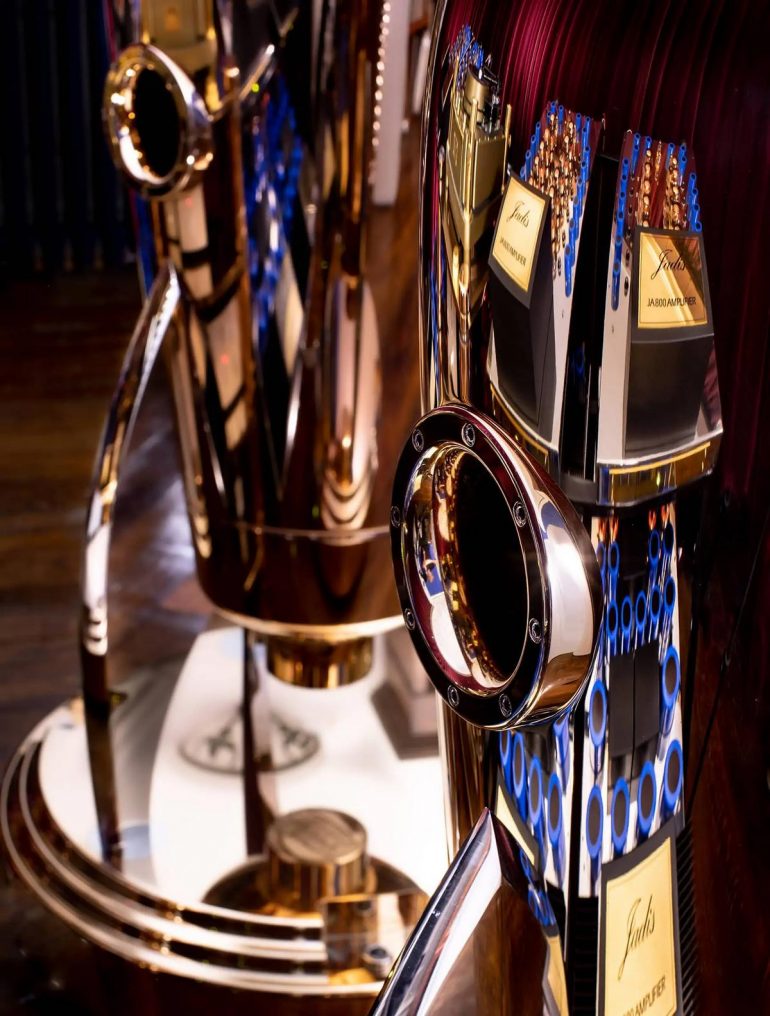 In terms of dimensions, the Cosmotron 130 floor-standing speaker is massive and measures around 163cm in height and 80cm in width. Thankfully it is fitted with wheels which makes it easy to move the 716-pound speaker around. As far as the hardware is concerned, the loudspeaker is equipped with three 8" Nextel coated mid-woofers, two 10" high excursion subwoofers, and a 1.2" Beryllium dome tweeter.

I'm sure you must have guessed that the Cosmotron 130 is not going to be cheap, but let me tell you that its price tag will make your jaw drop. A pair of Cosmotron 130 loudspeakers will cost you a whopping 1 million GBP (about $1.11 million USD).