Every time Bang & Olufsen introduces a new product, it sets a new standard for sound engineering while maintaining the legacy of creating top-notch product designs. The premium-grade speakers made by the B&O never compromise on the quality of sound, and that's one of the main reasons why the Danish company never launched wireless speakers. But, a couple of months back, when they showcased their new wireless speaker technology promising second-to-none quality, we were intrigued. And today, B&O has finally taken the wraps off its first wireless speakers. The company has launched a trio of new BeoLab models — BeoLab 17, BeoLab 18, and BeoLab 19 to be precise — which are the first speakers in the world to commercially come with the WiSA wireless standard (5.2-5.8 GHz with 24bit audio, up to 96 kHz).



The BeoLab 17 can work as a standalone unit and is basically a bookshelf speaker. It has a brushed aluminum body forged in a unique shape. The speaker cover or the front grille is removable and can be bought in three different colors – blue, black, and white. It uses a custom two-way 6″ midrange driver and a 3/4-inch tweeter put on top of a pair of 160-watt amplifiers. The BeoLab 17 is priced at $3,990 for a pair.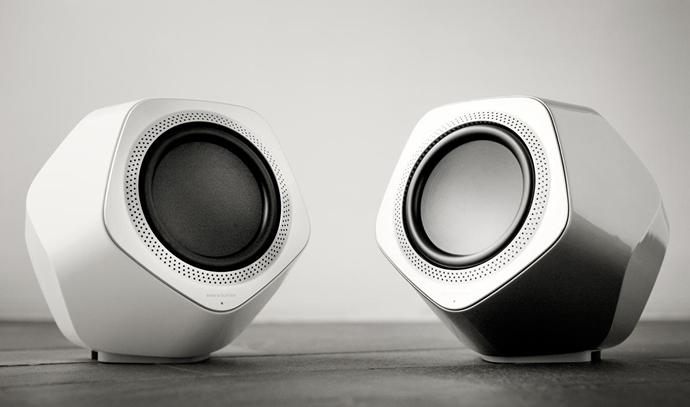 The BeoLab 18 is the flagship product amongst the trio and looks a lot like the B & O 8000 with a different front panel which is made up of 21 wooden "lamellas" and will come in three distinct finishes — black, white, and solid oak. It comes with B&O's Acoustic Lens technology, commonly used in vehicles, and two 4-inch midrange woofers powered by separate 160-watt amplifiers. The last offering from the Danish company is the BeoLab 19, which is a beautifully designed subwoofer that comes with a pair of 8inch drivers, each with its own chamber and 160-watt amp placed back-to-back.

The BeoLab 18 will come with a price tag of $6,590, while the subwoofer is priced at $3,395. As mentioned earlier, these speakers follow the WiSA standard, which means they will also be compatible with any other certified device. The company also announced today that its BeoVision 11 TV will also come with WiSA certification.
[Via – Bang-Olufsen and TheVerge]