It's not always that I can think of reasons to climb a tree. As fully-grown adults with busy-as-hell lifestyles, a lot of you would agree. This next news might just change your mind though. It did that for me. Near Warkworth, north of Auckland, New Zealand is a treehouse restaurant built 130 feet high in a redwood tree! Café en plein air, anyone?



Built as part of a marketing campaign for Yellow Book, the Treehouse Restaurant resembles an egg and is accessible through an elevated tree top walkway. Acrylic sheeting forms the roof allowing views for the diners to the treetops and stars in the night sky. Which would explain why the restaurant is a cause of intrigue. But it also supports the cause of sustainability.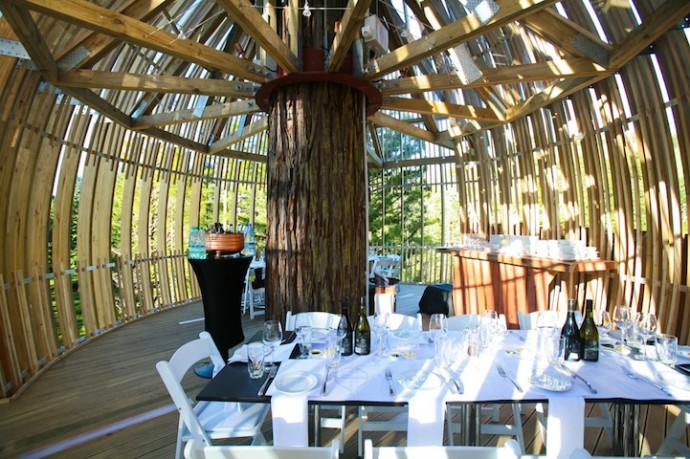 With parts of its walkway built using redwood milled on site and the vertical fins and slats built from sustainably grown poplar and pine, the treehouse is designed understanding the nature of the tree/environment. The slats also add to the texture and by extension, the streaming in of natural light. The unique structure seats 18 and spans more than 30 feet wide and almost 40 feet high.