The word Champagne is synonymous with celebrations and special moments. To mark the start of Searcy's National Champagne week from 6th to 12th October at St Pancras International, the largest bottle of Champagne arrives in London.

In contrast to our standard bottles of champagne that weigh about 5 pounds and stand a foot tall, this bottle weighs a 30 pounds and stands a proud 4 feet tall. This 30 liter bottle is also known as the Mulchizedek. A lot of intricate and precision planning went into the logistics to get this bottle transported to take its place at the Searcys St Pancras Grand which is also incidentally Europe's longest champagne bar.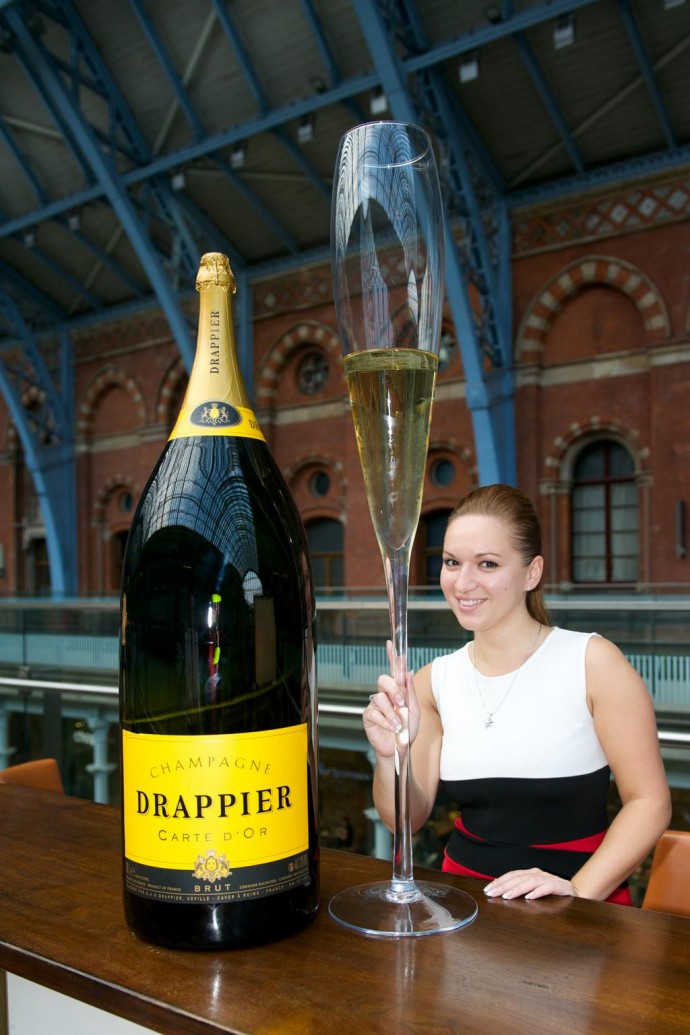 Joel Claustre, Searcys Champagne operations director says "Containing the same amount of Champagne as 40 standard bottles, the price tag doesn't come cheap and pouring from the bottle is no easy feat. " A special mechanized stand has been devised to pour the bubbly into the flute.
Through this National Champagne Week, the Searcy's bar will be hosting champagne tasting sessions across all its bars across London where they serve upto 15 different champagnes available by the glass and 140 by the bottle.
Champagne lovers can raise a toast and enjoy their bubbly in the Queens's city of London.
[Find out more at – Searcys via GlassofBubbly]