If you love all things winter, we lay a bet you'd take fancy to this new offering by Design Toscano. We're talking about the very quirky polar bear chair that is bound to be the stunner in any room that it is placed in! Yes, that's right.



Called the 'Arctic Polar Bear,' the bench is made from crushed stone bonded with resin and reinforced with fiberglass, with a realistic white finish. It measures 79″W x 36″D x 38″H and weighs in at about 110 lbs.

It has been hand-painted to perfection and is apt as a display quality piece for any décor – may it be your home, salon, restaurant, or hotel. Given its authentic appeal, the Polar bear bench renders a rather raw and edgy feel – much like the one you're bound to get in the North Pole.

Launched just in time for Christmas; the Polar Bear bench is currently on sale on Design Toscano's official website for $2150. And although its price can be a little too steep for a few, it does make a good buy for those enchanted by the furry animal.
Other offerings by the marquee also include a Grizzly bear bench, a black bear bench, and more!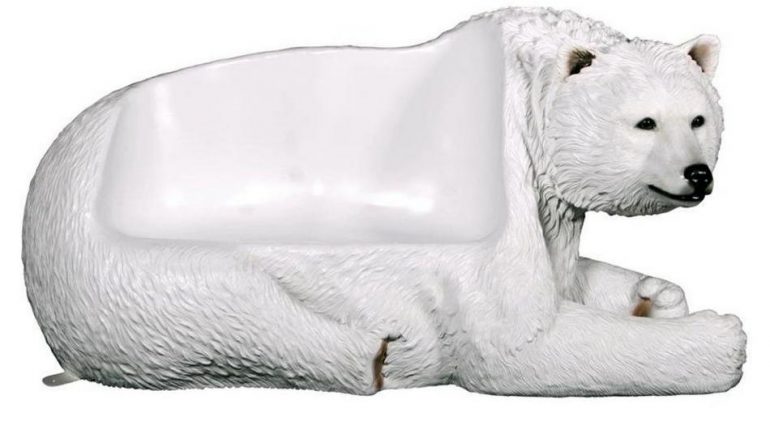 [Available at: Design Toscano via – Technabob]