The coolest pool table I have ever seen. Is what you might say if you keep calm and read. Now, before you tag me an abuser of the adage, let me tell you, I was merely taking a cue (pun intended, you'll see) from the new brand Calma e Gesso. Translating to the Italian expression that encapsulates the moment of reflection, 'calma', that a player takes before a difficult shot in billiards, carefully considering his next move while rotating chalk, 'gesso', on the tip of his cue stick, the name is at the same time, both a direction and a motto. And it is best seen in their very first product, the pool table Filotto.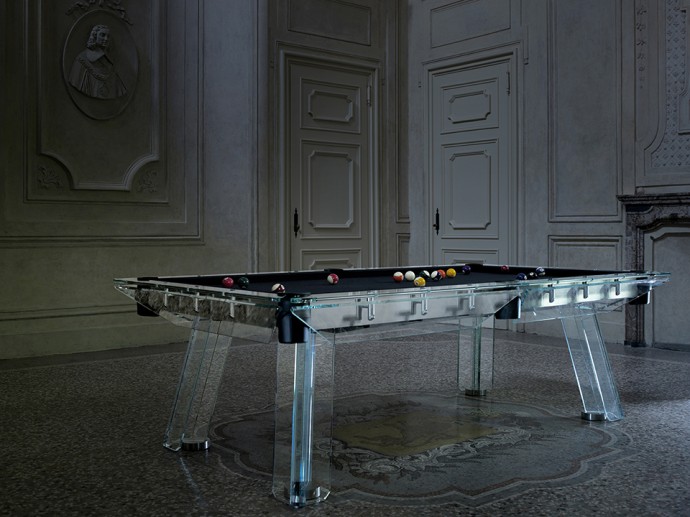 Designed with Art Direction of Adriano brothers, Filotto is a mesmerizing rendition of the traditional pool table. How is it mesmerizing, you ask? Well you won't. Not once you see a 750kg billiard table that can "float" on four transparent legs. Adriano Design has managed to re-create the familiar green wool suspended in an ethereal crystal structure. And here we thought the 1959 Corvette Pool Table on four wheels was as pool-cool as it got.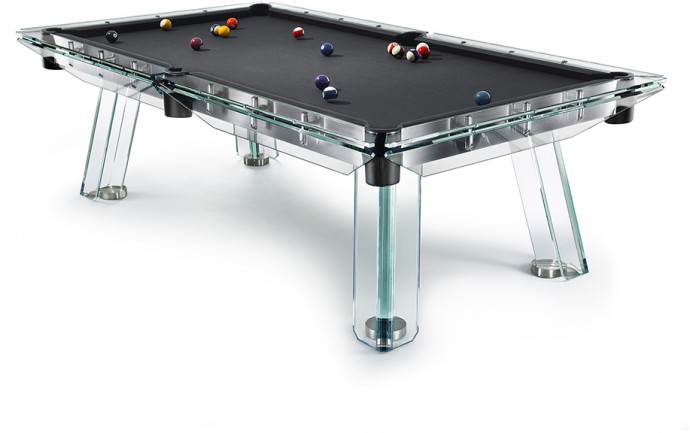 Taking it away from the heaviness of the conventional construction, crystal combined with a thin, steel frame, which is both adjustable and divisible, lends Filotto a sophisticated character. A product of the collaboration between Gregg Brodarick and Adriano Design, the pool table is 50% elegance, 50% innovation, 100% Italian say its makers.