With the holiday season right around the corner, the internet is quickly getting flooded with gifting options and attractive deals. If you've been looking to gift yourself something cool and useful for enduring another though the year, may I suggest this limited-edition gaming chair by gin maker Hendrick's. It could very well be the poshest gaming chair of its kind with an old-school touch. In contrast to most of the modern gaming chairs that look like racing chairs, the one by Hendrick's Gin is actually a chaise lounge that has been created for unplugged gaming – basically, board games and cards, which is also evident from the official pictures by the company. Getting back to board games like Scrabble this Christmas doesn't really sound like a bad idea, right? I'm all for some much-needed digital detox.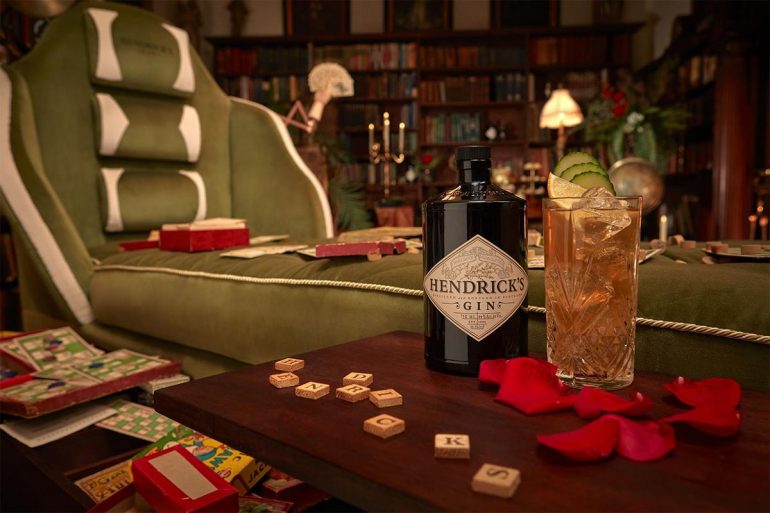 The Hendrick's Gaming Chaise measures 7 feet in length and is handcrafted. The chaise is upholstered in tufted Hendrick's green velvet which is accented with copper, giving it a vintage look. As it's not suited for video gaming, the limited edition chaise lacks high-tech features and components that one might expect from modern gaming chairs. Instead, it has lots of added accouterments like hidden compartments, a retractable wooden hand, and a telescopic drinks holder. It also has an amplified horn to call for more drinks without having to leave the comfort of the chaise. The upright back suggests that the ergonomics is less than ideal for long video gaming sessions, which is also admitted by the company.

Hendrick's commissioned the classically-styled chaise as an antidote to the video gaming boom that happened over the pandemic. Sarah Berardi, UK brand ambassador, said: "As people scramble to get their hands on the most wanted Christmas gifts this year, in the face of seasonal supply and demand challenges, our wonderfully absurd Gaming Chaise offers some light longue relief." In case you want one for yourself, you need to sign up for a chance to buy the Hendrick's Gaming Chaise. It will retail for around $4000 and will apparently be delivered just in time for the holidays. Sadly, it won't be delivered with a bottle of Hendrick's Gin.