While a special treat for your pet may be an extra dog biscuit or a day at the beach, some pet owners take pampering their pets very seriously. We've talked about luxe pet hotels before, but this time we're taking you inside New York's ultimate pet paradise: the D Pets Hotel. From watching movies all day on flat screen TVs to enjoying delicious custom meals and soft mattresses, at the D Pets Hotel, your pooch can really have it all.
Located on 27th Street between 6th and 7th Avenues, the 10,000-square-foot hotel offers services like overnight boarding, daycare, and spa and grooming.

The D Pets Hotel franchise owner Kerry Brown also works as the manager at the New York hotel and states that the hotel's clientele can be anyone from a banker to a yoga instructor. Students from the Fashion Institute of Technology sometimes drop off their dogs while they are in classes.
The hotel remains open from 7 a.m. to 8 p.m. and allows regular customers to pick up their dogs even late at night. The hotel functions as a daycare for some owners who drop off their pets at opening time and pick them up at the end of the day.
Members of the daycare facility are offered freedom and flexibility. The price tag for pet-care varies from $25 for 3 hours and $45 for 3-6 hours, to $55 for 6-12 hours. Reservations are required for boarding with the cheapest room rate being $84 a night for the 4' x 9' standard suites which contain an orthopedic dog bed and a flat screen TV.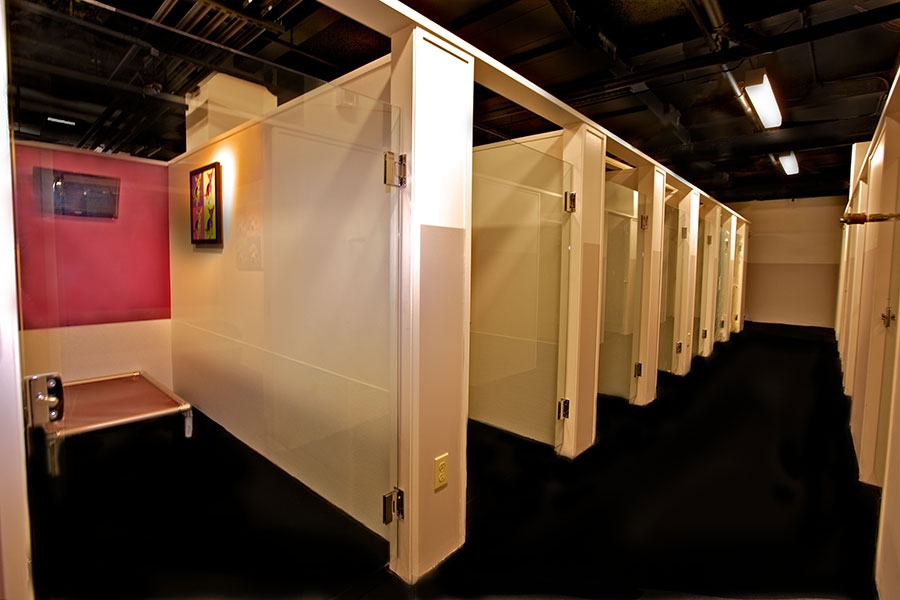 The Sensational suite is a 9′ x 9' bedroom and includes an IKEA mattress for your dog or even a family of dogs with rates starting at $120 a night. Regular overnight guests are treated to package deals like the two-week package which costs $67 a night, and the monthly package which costs $720 for unlimited 24-hour services that include daycare.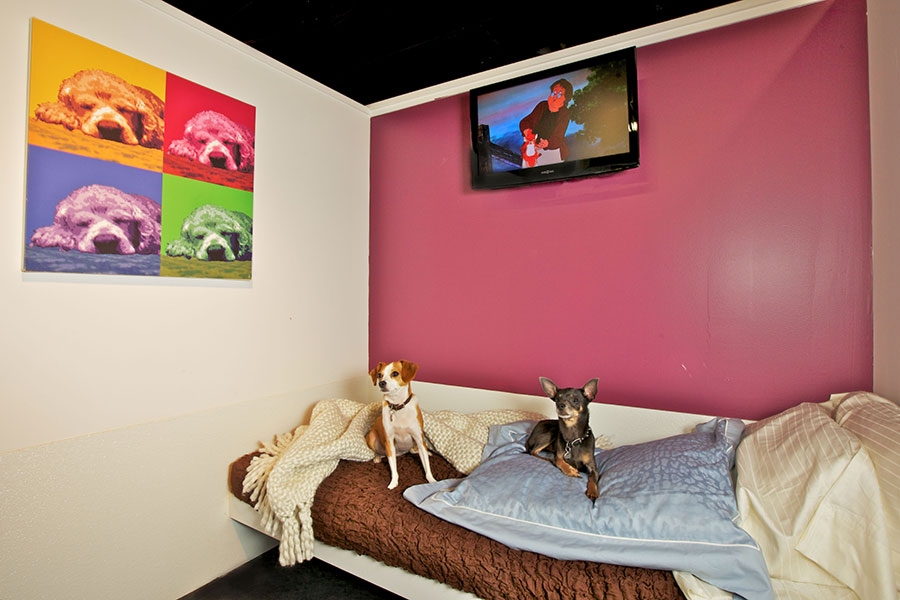 If you desire a truly palatial experience for your pet, go with the extravagant $200 a night Uber Suite. The 12' x 12' bedroom, complete with a full-size bed and flat screen TV and even art that's been sourced from Hawaii!


When you book your dog in for a boarding stay at the hotel, you can be sure that they'll be given the royal treatment. From room service twice a day consisting of brown rice and meat to playing in the park with other dogs to getting some exercise on the pooch treadmill your dog will be living the good life. They'll also get "pawdicures," and be taken on walks for 15 to 20 minutes during the day.


The best part is that the hotel offers Free Days, a kind of trial service so that owners can see if their pet is comfortable at the hotel and be sure that doggie daycare is the right choice for them. All employees at the hotel have worked with dogs before, it may be from a kennel, farm, or a breeder.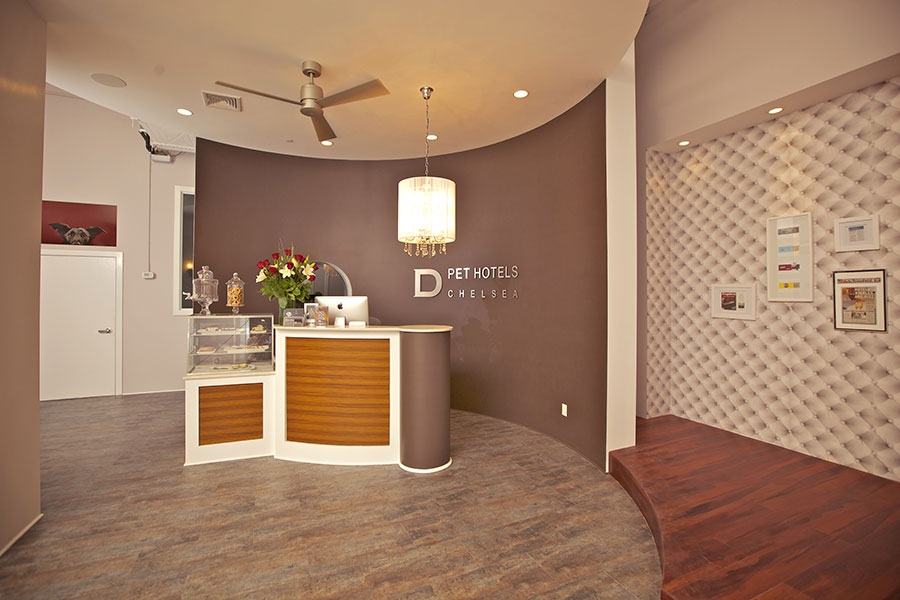 Franchise owner Kerry Brown said "It's much harder, and much more rewarding, than I ever expected and added, "Now I feel really confident that we have an awesome team in place."
Address : D Pet Hotels Chelsea
104 W. 27 Street. (between 6th & 7th)
New York, NY 10001
646.478.PUPS
[ Dpethotels Via : Businessinsider ]