Not literally, yet close enough. A semi-submerged hotel resort shaped like a giant octopus is currently under development in Qatar as part of its preparations for FIFA 2022. The Amphibious 1000 Resort project is designed like a giant octopus that stretches out from land to sea. The land are will comprise of residential and office buildings, a marine harbor and a restaurant with panoramic views. The sea area will have two long wide arms on either side housing four hotels. The hotels are made to resemble superyachts and are situated around a central lobby which will feature an interactive marine life museum and galleries, aquariums and a glass tunnel leading up to an underwater observatory. Each hotel will have 75 luxury suites with terraces offering outstanding views.
The resort will also feature 80 pod-like floating suites where guests will be escorted through walkways that resemble the octopus arms. Each suite will have four floors, an observatory area and a lounge and can house six persons. Furthermore, these pods are designed to look like jelly fish.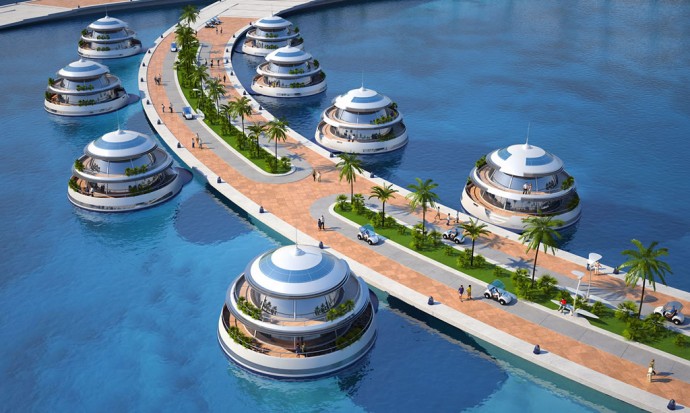 Designers of the Amphibious development, Giancarlo Zema Design Group, seem to have left no stone unturned when it comes to providing a complete aquatic theme. There will be light houses and aluminum yachts as water transport.
The project sounds so fantastic that people would want to fly to Qatar check these out rather than the FIFA. They appear to be playing their cards smartly, to retain tourists post FIFA with all this daring development. But the foundation is full of contradiction. For instance, they are making a mammoth aquatic hotel on reclaimed land, and using eco-friendly facilities and amenities. Since this project has beautifully overshadowed the Atlantis, can you imagine how Dubai is going to retaliate? Forget the octopus, I bet they have started plans to bring the loch ness.